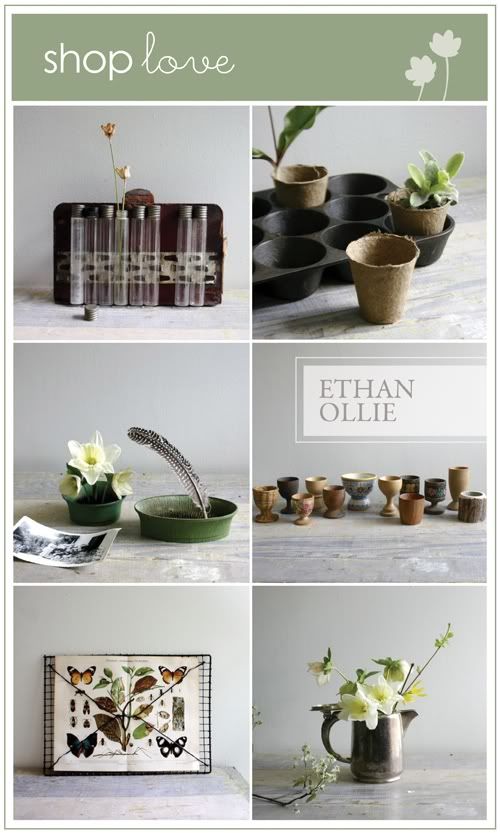 have you been to
ethan ollie
yet? so many thoughts come to mind when i enter through this shop: this is a shop i'd love to own. where on earth are all her cool things from? i want to live in a house full of these things ;) i mean, i seriously swoon over every one of her items. i love that all kim's profile says is: "ordinary girl with an eye for the extraordinary."
can her shop be any more charming? her photo styling is fabulous and her selection of goods is so fresh. it's no wonder she's been a
featured seller
and is currently doing decor for Country Living Magazine! be sure to follow her on
twitter
+
flickr
. check out her
mom's vintage shop
too - like mother like daughter!
her stuff is so lovely, i had to post another
photo collage. here you go, hope you enjoy :)