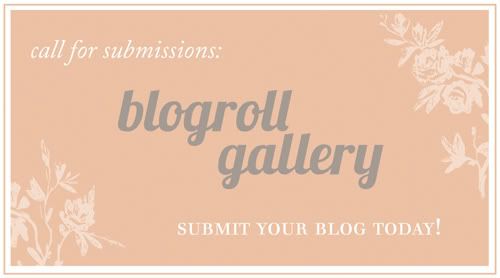 i decided that it's definitely time to make a legit blog roll gallery, and everyone should have a chance to be included - so submissions are now open! if you have a blog that you think would go well in the gallery, submit your link + banner to
ohhellofriend@gmail.com
. before submitting your banner, please read the requirements for submission - these will help me filter through all entries as smoothly as possible.
- you must include your banner with your submission. banner size for the gallery will be 153 x 67 pixels - if the wrong size banner is sent, submission will not be considered.
- there will be 4 categories included in blog roll, please specify which you would like to be considered for: 1) design + style 2) home + interior 3) arts + crafts 4) wedding
- be sure to include a clear & working link to your blog.
* all entries will be most definitely be considered, but not all will be accepted. please know this before submitting and that i mean no offense to anyone who does not end up in the blog roll. thanks for your understanding! :)