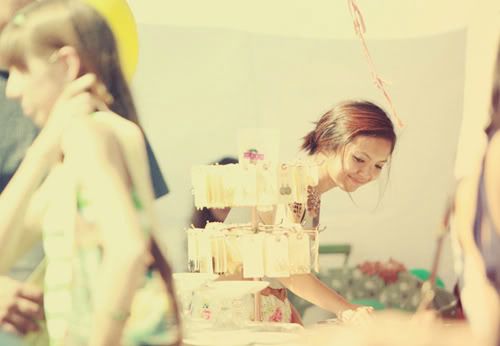 hi there! it's another friday, goodness these weeks are passing by like nothing. i don't know where august went! still working on invites, hoping to send them out very soon. hopefully i can post some preview pics :)
the lovely images above are from the very talented photographer,
christian cruz
: in his
recap
of renegade la! the more i see from him, the more excited i get that he is shooting our
wedding
. can i just talk about the amazing people helping me with the wedding? i am getting the most amazing vintage furniture rentals from
jeni
at
found vintage rentals
. (her beautiful furniture is featured in an
utterly engaged
shoot!)
cathie
from
ampersandity
is addressing our envelopes with her beautiful calligraphy. and my sweet friend,
ruby
(from cakies) is my everything person! i get her opinion about things and ask her for ideas: she is amazing :) and seriously: i think if i am learning anything, it is to trust in Him. i am overwhelmed by the generosity of others, by love, and by abundant blessings. even though i doubt and stress, it ends up working out and how can i not but attribute it back to Him? i am reminded of His goodness and mercy each day.
well, what are your plans for this weekend? saturday, my mom is throwing us a wedding shower. she has been working hard, despite her chemo side effects. she really wants to have this shower for us. she's the best mom ever.
then on sunday, we are going to a taping of "
let's make a deal
" ... you can win cash prizes! actually, if anyone in the OC/LA area wants to go, tickets are free and they are filming through September! you can go
here
for the info + sign up for free tickets ;)
well, i hope you all had a wonderful week. see you bright and early on monday! xo.