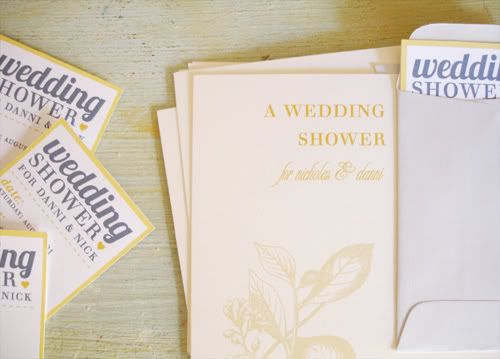 i blogged about
our wedding shower
last week, and thought i'd share the invites with you. they were really simple and easy to make for yourself if you have a party or an event coming up!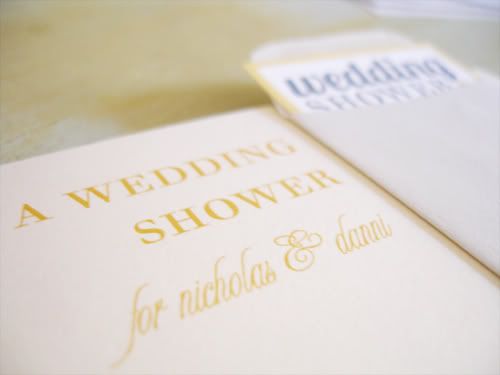 so all you basically need are the following:
- resealable polypropylene /
cello bags
for A6 size cards.
- blank label sticker paper.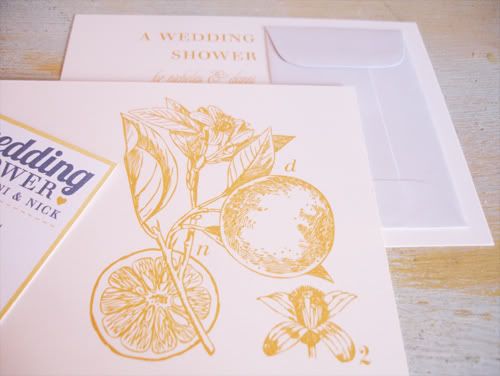 i printed on both sides of the A6 card and attached the little envelope on the right. i printed and cut out the little cards that went inside the envelope. (you could also
order them
to save time cutting)
the card goes into the clear cello bag, then seal it.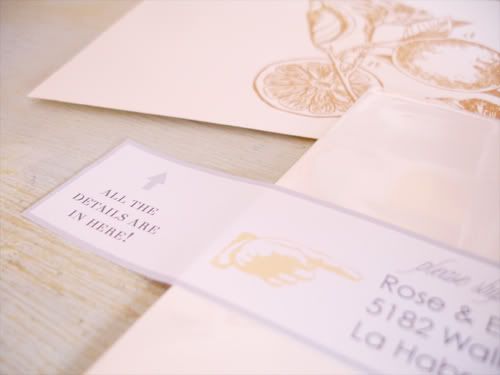 i created a wrap around label. i printed on the blank sticker
paper and cut it out so i could just place it on the clear bag.
all done! a view of the back.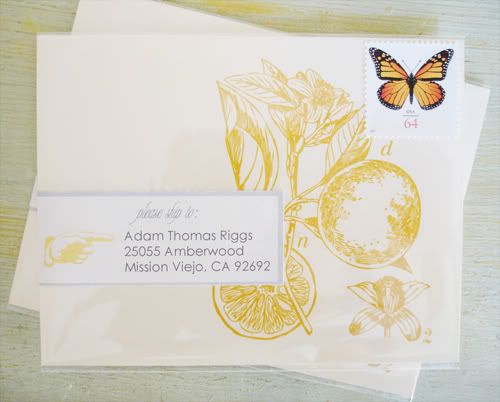 and the view of the front!
for postage, i took it to the post office and they told me it costs extra to mail the plastic. so that was a bummer - it was .64 cents instead of the normal .44. but luckily they have pretty butterfly stamps out right now! :) but postage is definitely something i'd consider in the future before designing a card / invite.