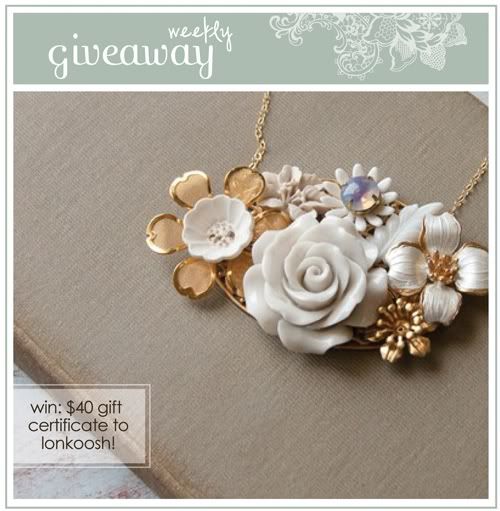 you've probably seen the beautiful
Ionkoosh
pieces all over, they are so unique and special. Alona's gorgeous cluster necklaces combined with her lovely photography makes up her amazing shop! I mean, I'd love to own one of each necklace for myself ;) anyway, this week you have the chance to win a $40 gift certificate to anything in
Alona's shop
!

Hello! Please tell us a little about yourself! I'm an interior designer who likes to craft in many fields. When I started making my own jewelry, friends and shopkeepers asked me to sell them, and thus I started working on my own jewelry line.
How did you get started in making your beautiful jewelry? When I discovered Etsy I felt that this is the place for me as it leaves me sufficient time to work in my studio, and I love the fact that my jewelry is enjoyed worldwide. The beginning wasn't easy but after the introduction of my new line "vintage collage" which includes real vintage jewelry and finds and the improvement in my photographic skills, things started to move. Additionally the fact that many of the pieces are "one of a kind" also contributed to the great popularity of the new line. "Vintage collage" is also popular among brides- for themselves and for the bridesmaids.
Your pictures are really lovely! What camera do you use? I use a Canon 40D with a Canon 60mm macro lens which is really great.
You've had great success with your shop, any advice for aspiring small business owners? My advice to other Etsy beginners is to have lots of patience, be original and to improve ones photographic skills- good pictures sell!
( COMMENT TO WIN )
with your favorite item from the
shop
.
come back & comment with the link! if you twitter, please
tag it with @ohhellofriend so i can track your tweet!
( +1 MORE EXTRA ENTRY )
become a twitter / blogger follower or a facebook fan,
leave a comment letting me know which site you follow for an extra entry!
(note: please only comment once for what site you are a follower of)
giveaway ends on monday, august 23rd at 8am, pst
please check back next week to see if you are the lucky winner!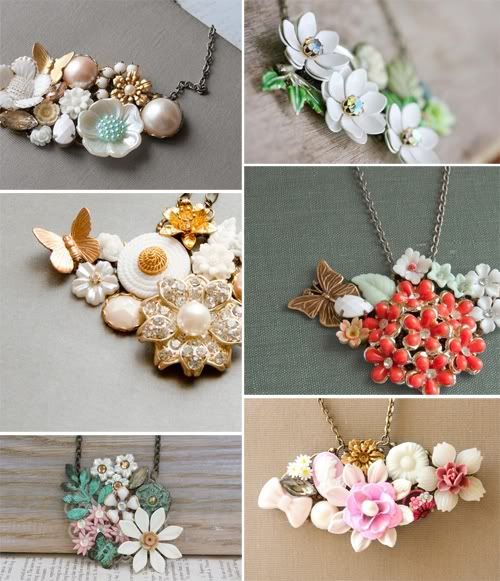 for
AM radio
was #233 - joolee! congrats!