Hi everyone! Just wanted to let you know we have a series of wonderful guests here at oh, hello friend this week while I prepare for lots of upcoming
craft shows
! (
7 more to be exact
) Today is the lovely Amanda from
Joy Ever After
- a great + inspiring blog, always filled with the prettiest pictures :) Hope you enjoy the DIY project she's put together for us! Have a fantastic week friends.
---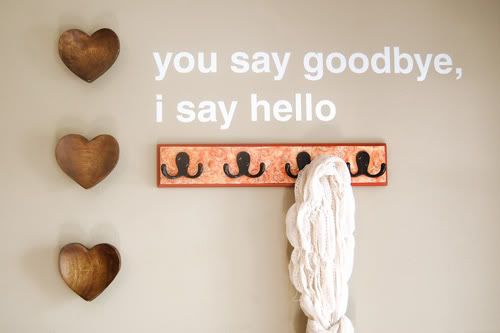 Hi there! I'm Amanda from the blog
Joy Ever After
. I had the perfect project in mind when Oh, Hello Friend asked for guest contributors. The wall by my front door was begging for attention, and here is what I did.
Supplies: 3D hearts (I found these at Urban Outfitters, but I've also seen similar ones at Hobby Lobby), coat rack, wall type (
www.wordsanywhere.com
)
Tools: Level, hammer, nails, screw driver, mounting squares, and tape for marking
To begin, I marked the wall where I wanted each of the elements. (see fig. 1)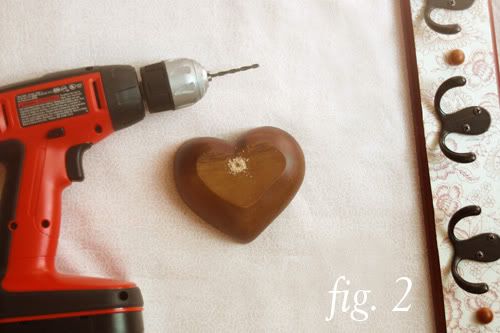 The hearts did not have any way to hang, so I drilled holes in the back of each one. (see fig. 2)
Next, I applied the text to the wall following their instructions—taping the top and peeling off the underneath layer. (see fig. 3)
Then I put nails in the wall for the hearts, and used the screwdriver to attach the coat rack to the wall. (see fig. 4) Before mounting, I reinforced the hearts and coat rack with the mounting squares.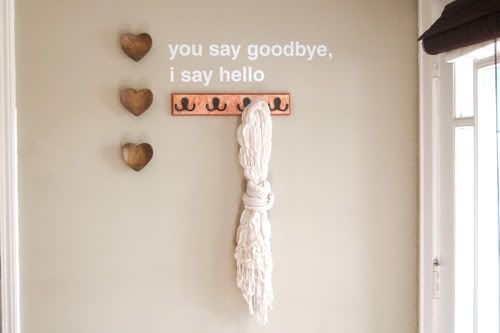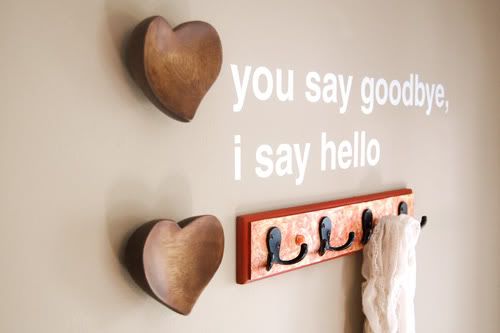 Decorating with objects and type makes for unique wall, and now I have a fun greeting for guests! Thanks so much to Danni, for letting me share with you!