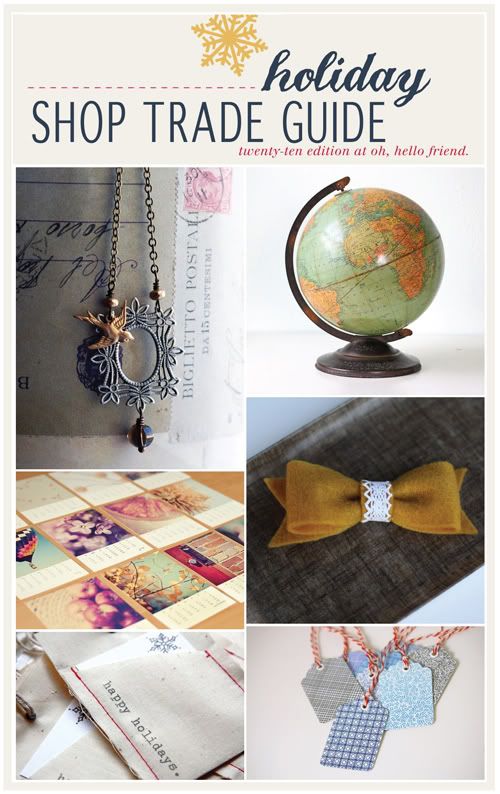 The 2010 Holiday Trade Guide is here! Trading is really fun: the following list of shops are all trade-friendly! So if you have a shop, get to trading! You can also get creative, if you have some sort of skill you could trade for, or I've even traded for sponsor banners too! This also sort of makes a great gift guide ;) Have fun!
If you didn't make it to the guide (there were a lot of submissions, sorry!) but you are open to trades, simply post your shop link in the comments below.
Click below to view the trade guide!
HOLIDAY & CLOTHING: Lovely holiday goods + cute shirts!
GIFT GUIDE: These would make lovely gifts :)
VINTAGE:
ART & PHOTOGRAPH PRINTS:
JEWELRY: One can never have too much jewelry!
PAPER GOODS:
ACCESSORIES: