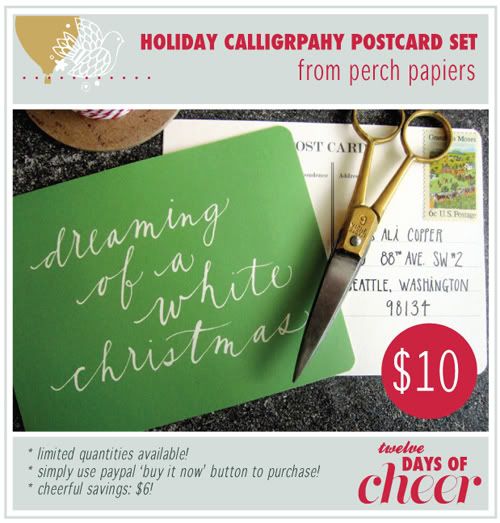 PLEASE NOTE: this good cheer deal is sold out! :)
Thanks for participating + supporting !
Retail Price: $12 (+ s&h) for a set of 8
GOOD CHEER PRICE: $10 for a set of 12!
+ $3 for shipping & handling
Send some pretty Christmas cheer with these festive calligraphy postcards from Perch Papiers! For $10, you'll receive a set of 12 hand calligraphy postcards. Lovely!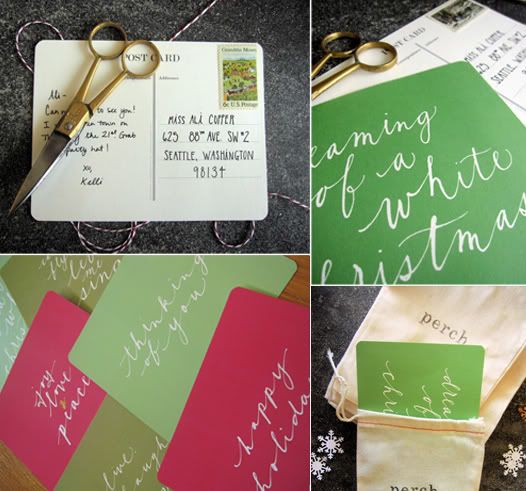 - Only 15 sets available
- Limit 1 per customer
- Deal is available for international countries: just $5 for postage.
- Click the 'buy now' button to purchase this deal.
Use your paypal account to pay and enter your shipping
information. Then your good cheer will be on it's way!
- If the 'buy now' button is no longer working,
it means the item is sold out.
- If you purchased one, please leave a comment so we
can track how many are left :)