Today's studio tour comes from a good friend -
Nora Griffin
! I've actually met Nora at a craft show, she's so sweet and is so creative. She runs an
etsy shop
, & you can follow her on
twitter
too! Thanks for giving us a tour of your studio Nora!
---
Hi, my name is Nora Griffin. I'm a wife, mom, crafter, blogger, little Etsy store owner and a graduate student here in Orange County, California. I am ridiculously fortunate to have my own little room in our house to play with paper and stamps when I don't have to read or write about Sociological theory (which I should actually be doing right now).
Okay I have a rubber stamp addiction…
now that we have that in the open we can move on.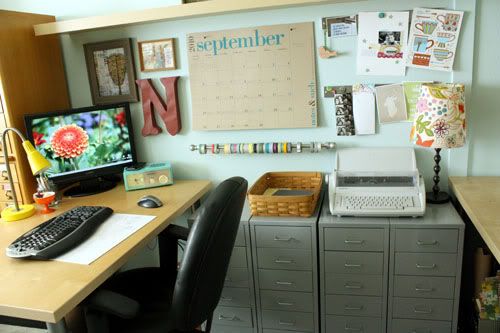 This is the area next to my desk…the drawers hold
stamp pads, scissors, punches and all the other
supplies I want to keep easily accessible.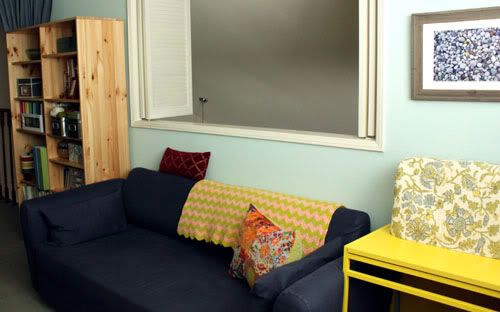 Right across from my desk is the "hang out with me"
couch…where my son and husband camp out while I work on something.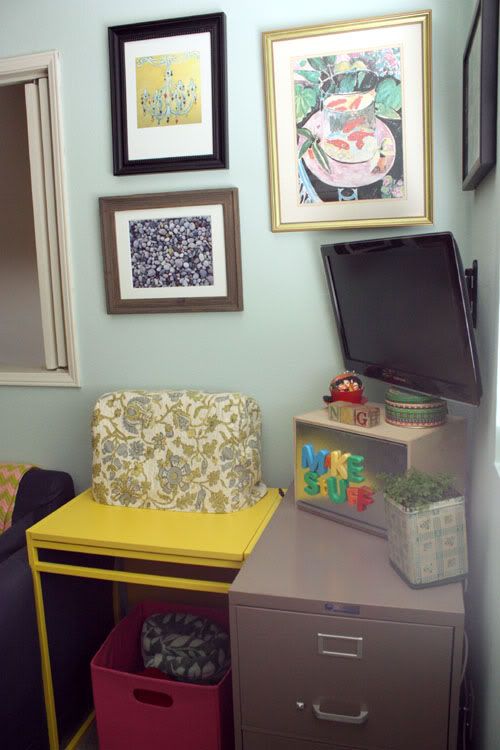 At the end of the couch are my sewing machine table
and an old legal-sized file cabinet that has fabric organized in hanging files.
The other end of the couch is a bookcase of storage.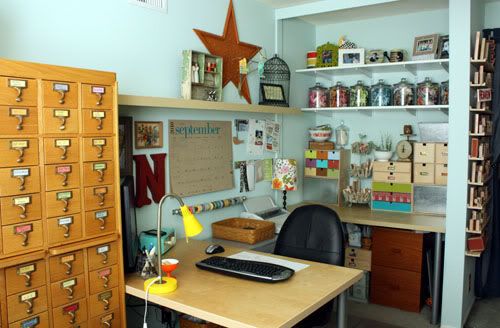 Here's the view from the front of my desk. It might make
the room a little awkward to have the table sticking out
into it, but it so nice to not face a wall. In front of my desk is the "beast"
Or at least that's what my husband calls my 72-drawer library card catalogue because it's so heavy to move even when it's empty...but he was the one who found it for me in his great-uncle's garage. It holds rubber stamps organized by category and other various craft supplies.
Finally there is more storage behind my desk (can you really ever have enough?) One of my favorite storage items is the large jars of ribbon. The best thing about crafts supplies is how cute they can be so it's always more fun to display the colors and patterns.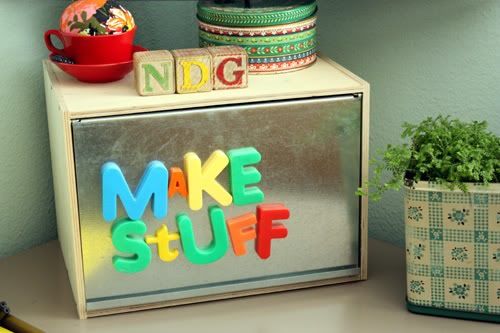 Thanks so much for taking a peek into my crafty space…
I guess I should get back to that schoolwork stuff.