Did anyone watch the
Golden Globes
yesterday? What did you think of the dresses this year? While looking through photo
galleries
of what was worn, I just wasn't that impressed. What about you? (Note: all images are from
Just Jared
- lots of good quality images from the event)
Really wasn't a fan of much of what was worn this year. I don't claim to be a fashion expert or anything ;) I am just wondering where these dresses came from! What do you think?
These were my favorites, by far.
I guess I am really into nude colors + sparkles!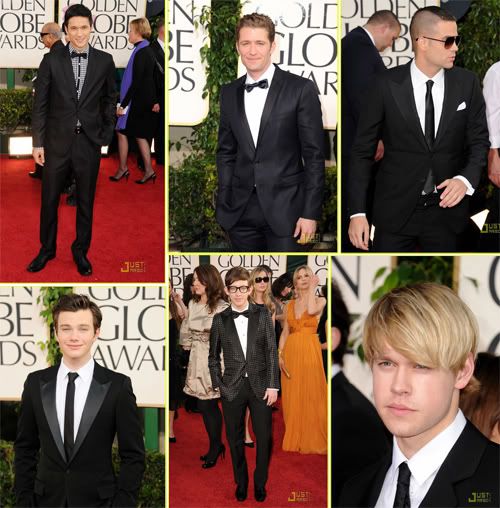 and can I just say how cute all the Glee boys are? :)
I loved
watching
Kurt/Chris Colfer accept his award and the reactions of the glee cast.