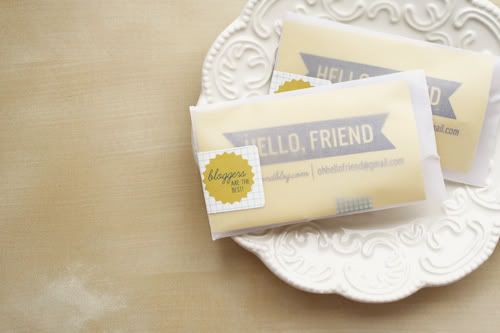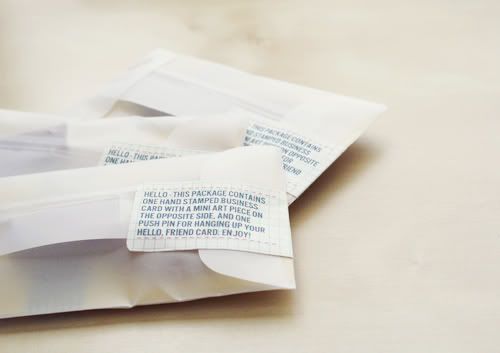 For one version, I included the card and the push pin and
just designed a wrap around label to seal the glassine envelopes.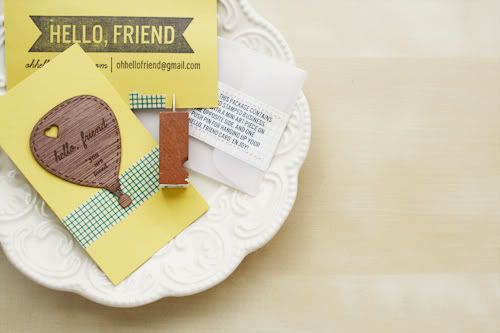 So one side of the card was stamped with my info, the other side had the wood piece attached, the idea was supposed to be sort of like a mini piece of art or something. The push pin was so they'd be sure to pin up my card on their inspiration boards or whatever :)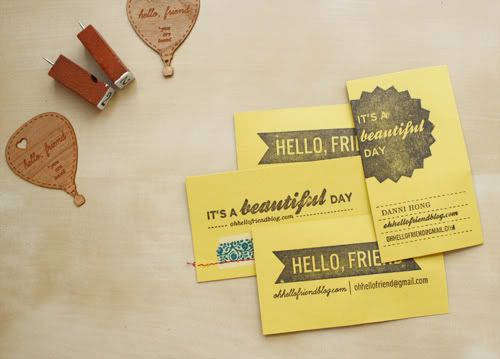 Okay, I got carried away with the stamp designs and made 3.
Well, I had 1 from before so I really only made 2 new designs.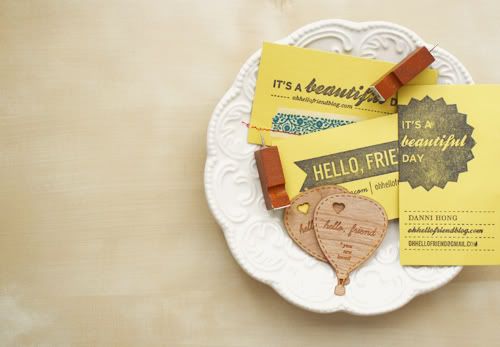 Hurray, that's all! What do you think? I was only able to make a certain amount of these, the push pins are no longer sold at the store I got them at so I guess these cards are now limited edition. I'll have to come up with something new for next year. I really love business cards, what about you?