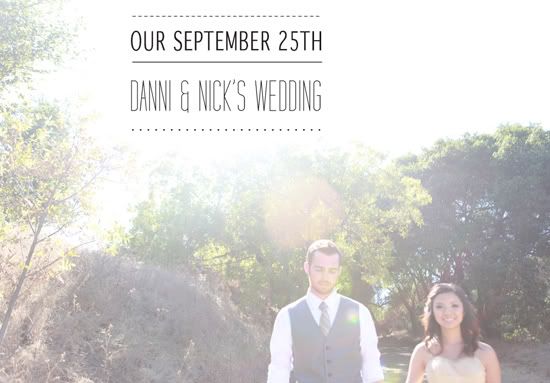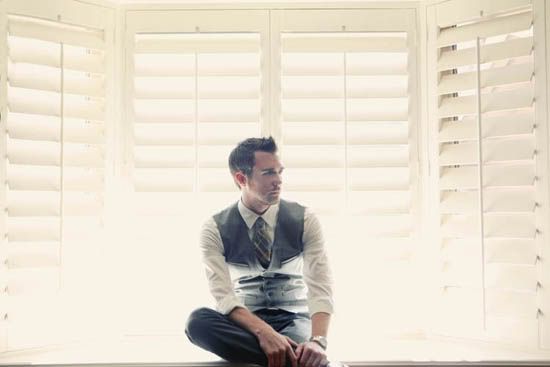 Isn't my husband cute? I mean, seriously smokin' handsome!



September 25th, 2010 was our day. It started off at my mom's house, where we both got ready. It happened to be one of the hottest days of the year or something, it was crazy hot but I don't think I could tell because, well, I was getting married ;)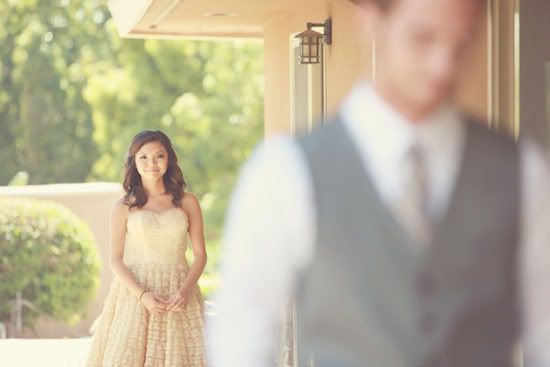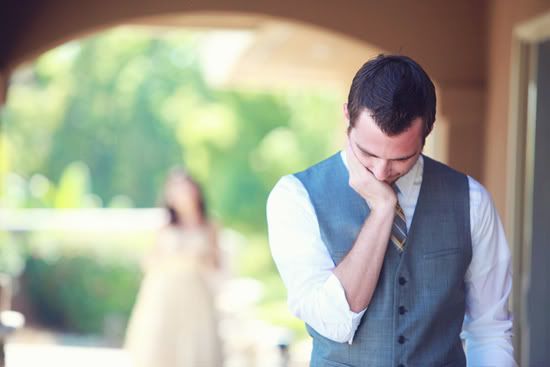 I love these 2 perspectives of Nick & I.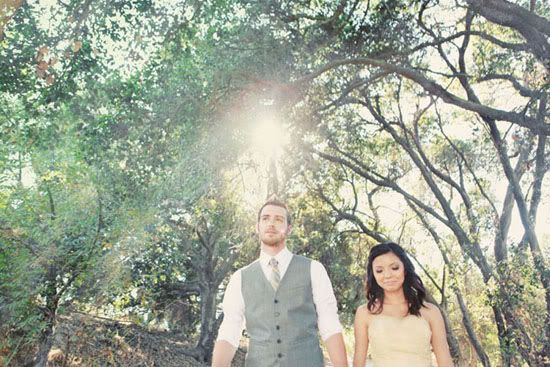 We then headed off to the park. We chose the park because it was the place we went on our first date. Oh, and September 25th was our 5th year anniversary of dating.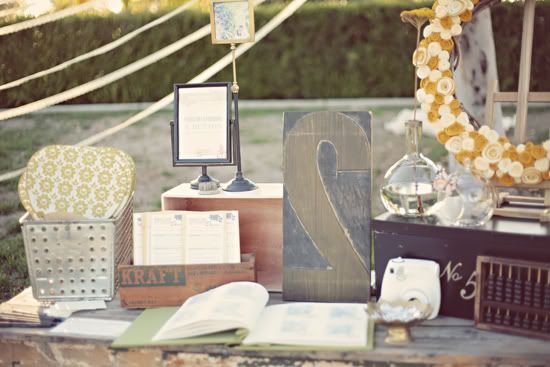 This was the welcome table. We had fans, buttons, & programs to give away. We also had a polaroid guest book. I'm super bummed, no one got a picture of it but it was cool. I'll share it with you another time.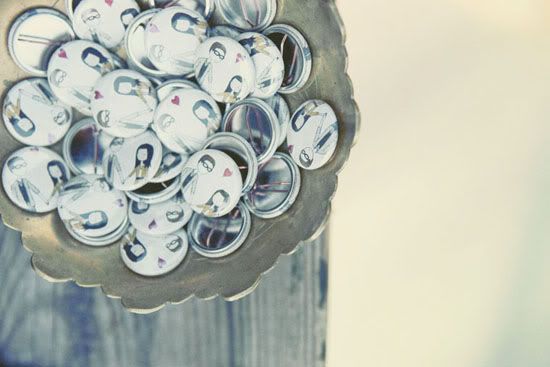 We decided to do a picnic basket lunch, we had to get a ton of picnic baskets together! It was fun to go on the 'hunt' for them and exciting when we'd find one at a thrift store or at the flea market.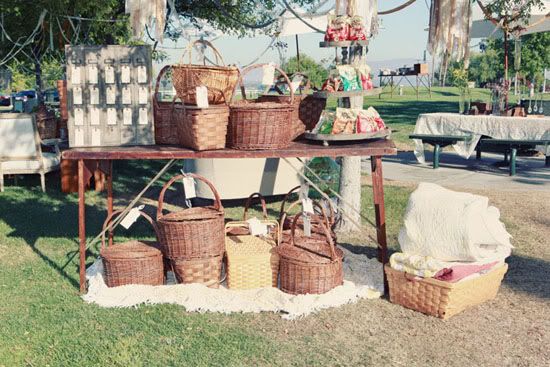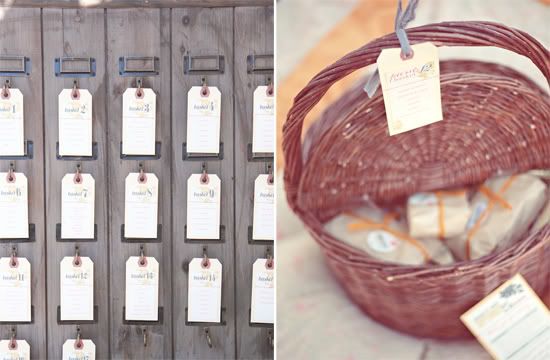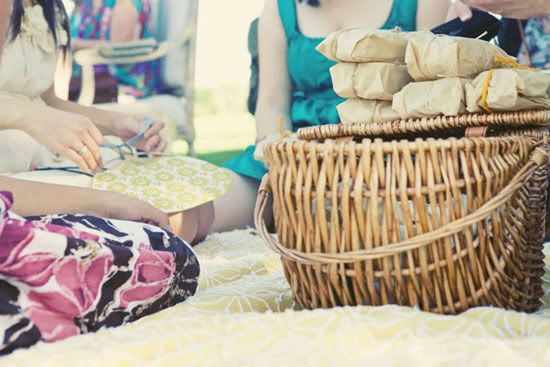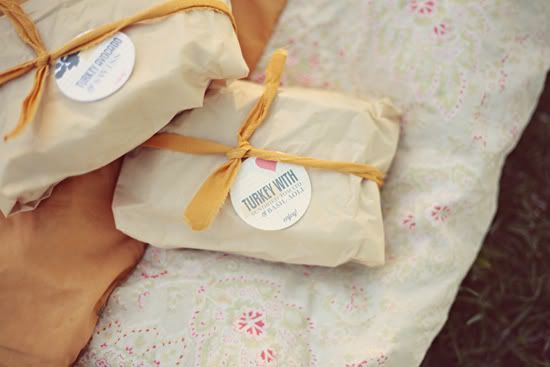 Since we had the wedding at a park, there was no seating or lighting when it got dark. We wanted to get married at sunset though. So we decided we'd switch around the schedule and have the reception first, then have the ceremony. We really liked the idea. It ended up flowing pretty well. Guests arrived and shared a picnic basket lunch. Having the schedule in reverse really seemed like it built up the anticipation of the ceremony too.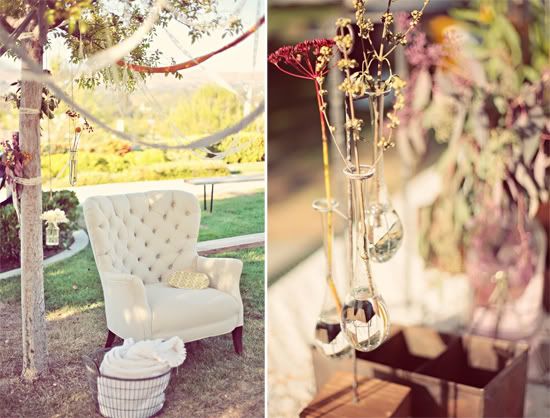 My favorite part in planning was getting to pick all the decorations for the wedding. I went to antique markets for months and it was a blast being able to buy awesome things for the wedding. We also rented vintage furniture from
Jeni at Found
! She has such a wonderful collection of vintage pieces. She's amazing to work with and so sweet, I totally recommend her if you have an event.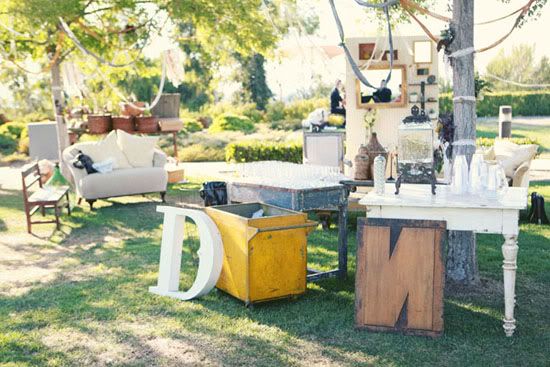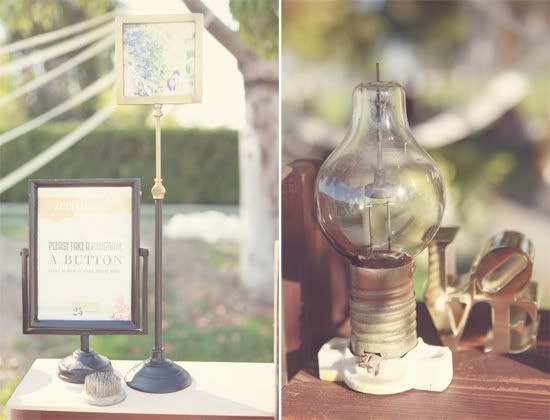 My favorite decor pieces were probably these brass frame stands
and telescope magnifying glass stands.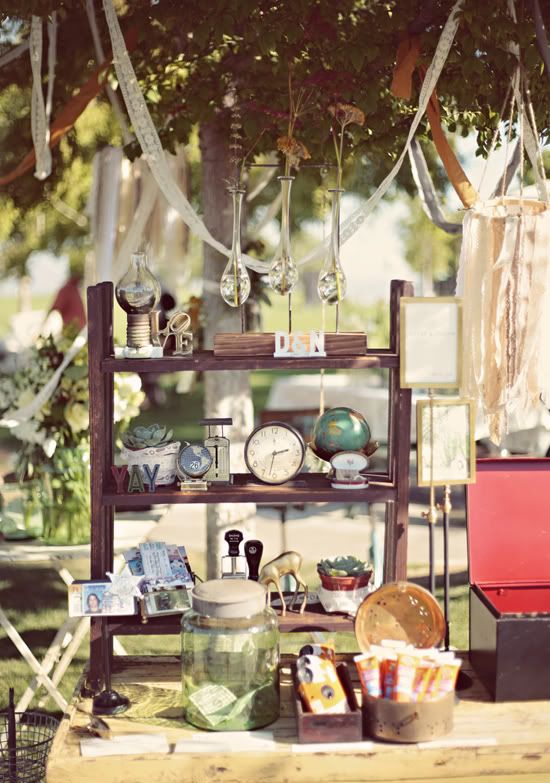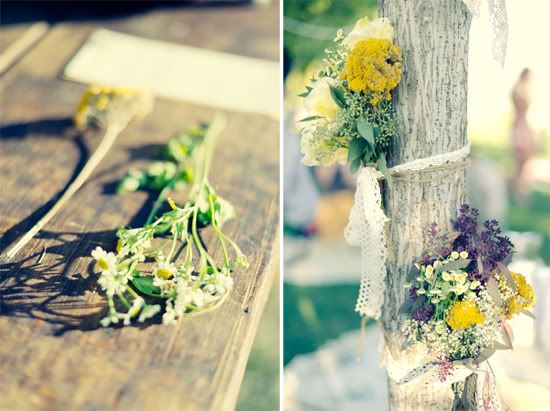 You may remember the engagement ring that nick made me.
We put it out on display, along with the wood block he started with.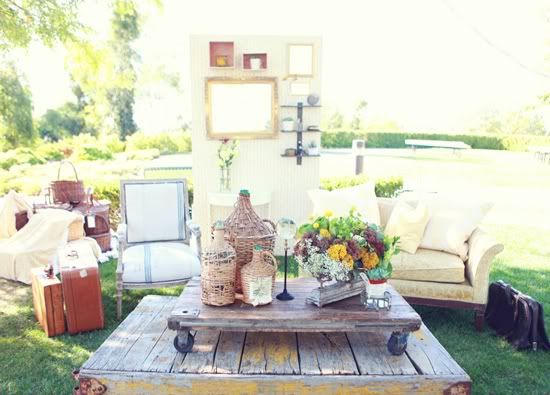 I love this little lounge area they set up.
We also had a little photo wall that my dad built for us which fit perfectly.



We went with simple silver wedding bands from etsy.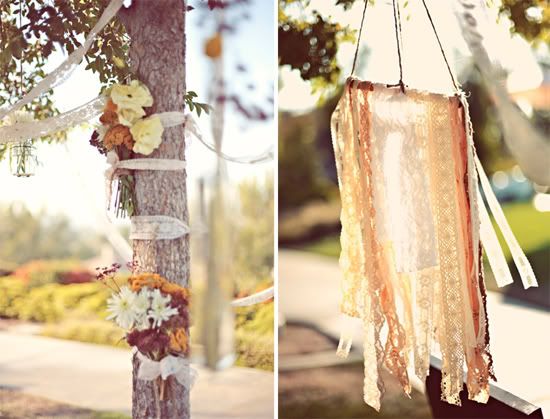 Ruby arranged all the flowers and made all the lace decorations.
She's oh-so-talented and I was blessed to have her around that day.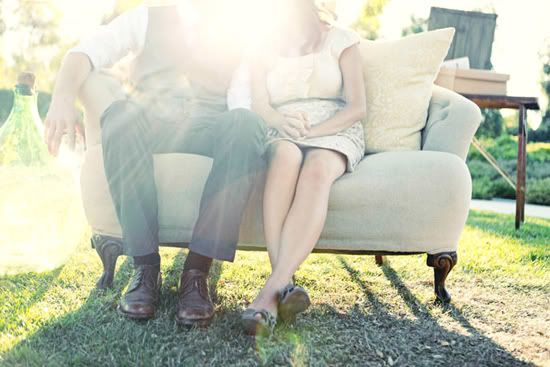 Nick & I lounging before the ceremony.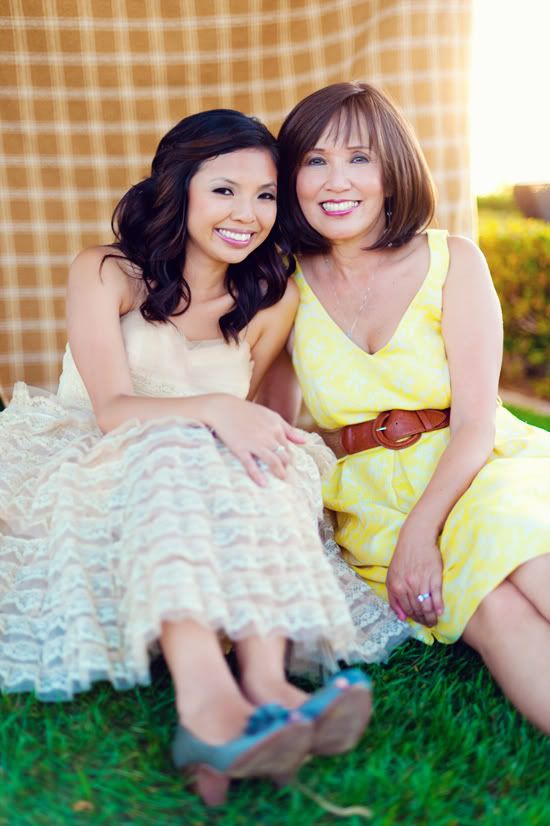 (just got this photo today, photo by our videographer: chaz curry)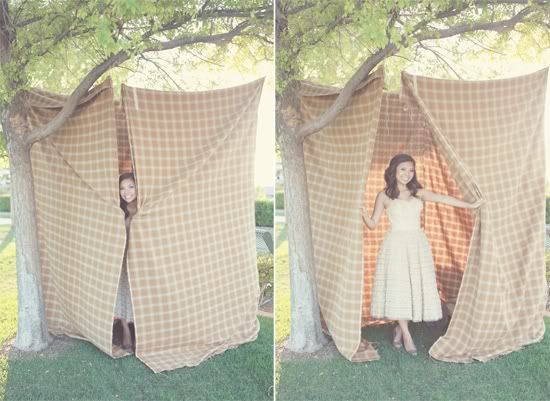 So I had to change before the ceremony - Linda & Ruby
built me a lovely fabric tent to change in. They're the best!
Oh, and the dress is vintage and borrowed from Ruby.
What can I say, she was my wedding-godmother!


(photo above by chaz curry)
So then we started the ceremony at sunset, just like we wanted. It was perfect. I was able to just take a deep breath, look around the amazing view, take it all in, and thank Jesus.

Did I mention we had my older brother marry us? It was so special. I really admire my older brother. (He's 11 years older than me) He always encouraged me when I was growing up and I couldn't imagine having anyone else marrying us. (He is single by the way if you have someone you know, we could play cupid) Anyway, he did a great job. He cried too which was funny + sweet.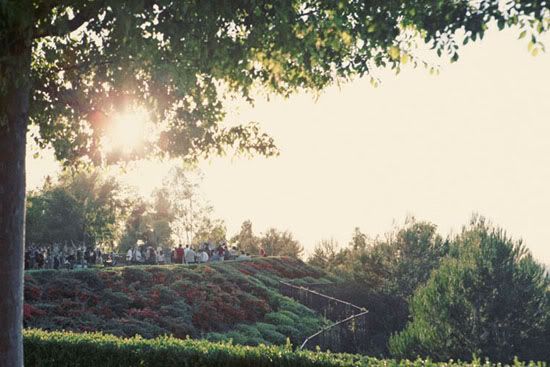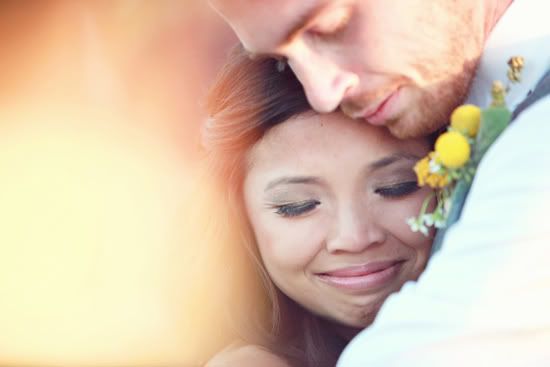 It was so emotional for us. A good emotional of course.



Then after the ceremony we just had a quick dessert reception
with cinnamon rolls, brownies, cookies, & mini doughnuts.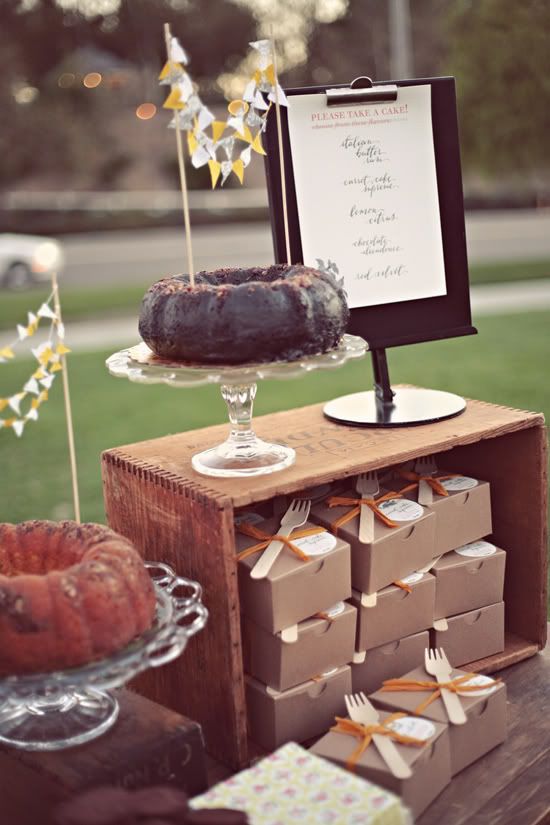 We gave mini bundt cakes for our favors. Found the perfect size box for them, designed the tags and tied it with fabric with a wood fork attached.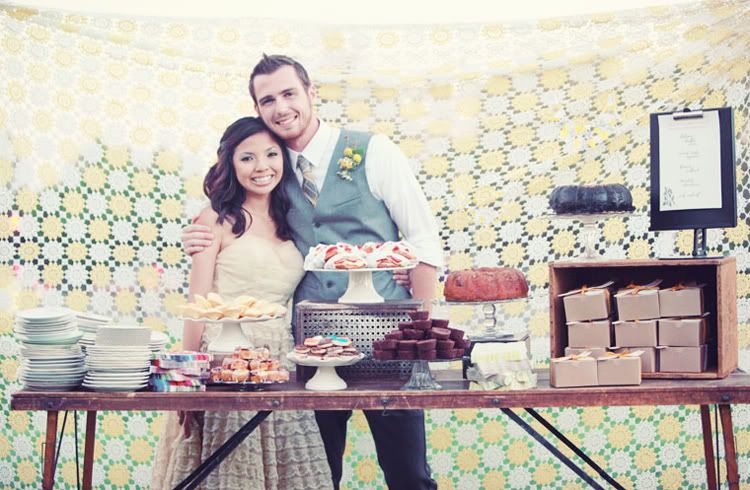 Here's a list of links & resources:

Photography: Christian Cruz, http://www.christiancruzphotography.com/blog
Hope Feathers, http://www.hopefeathersphotoblog.com

Furniture: Jeni, http://vintage-rentals.com

Dress: Vintage, borrowed from Ruby!




Cinnamon rolls, madeleines, brownies: Costco!




Decor/Picnic Baskets: Mostly vintage - borrowed, hunted, & purchased!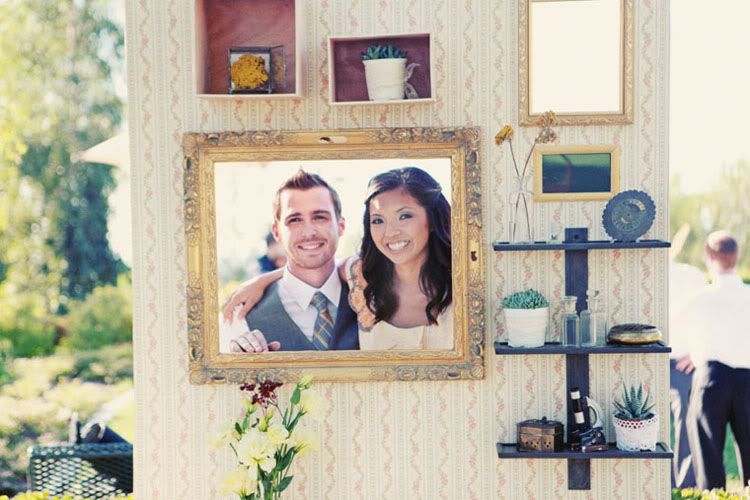 Thanks for getting through this post and viewing our photos. For those who have been there from the beginning, from our
engagement story
to the
engagement photos
to our
honeymoon
- it really means a lot to have had your support, I wish I could hug each and every one of you.