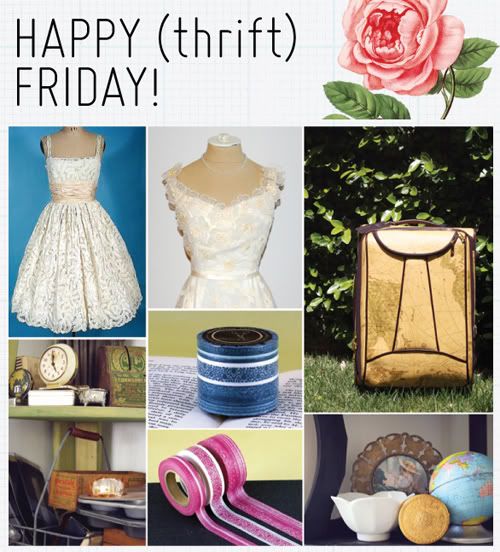 Happy
thrift
Friday friends! I've been gathering things all week to get ready for the
vintage yard sale
this Sunday. Really excited to meet new friends!
Thought I'd share some pictures of the bigger items that I have - a couple wedding dresses if anyone is looking for a vintage wedding dress. I'll probably list them online! (
They are priced at $1,000 each
) I have a cool map suitcase if anyone is interested in that, great for travel. Lots of washi tape packs or singles. I'll definitely try to list some things next week for anyone missing out or who just don't live around the area.
By the way,
AWESOME
blog discussion
about comments this week, thanks so much for sharing your thoughts! It was so interesting to read your thoughts/opinions on it. I have the worst memory and I don't remember who mentioned it but some suggested I do a round up of overall what was said in the discussion and state some key points made. So I'll definitely try to do that! (and if it was you who suggested it, please let me know!)
Do you have anything planned for the weekend? I got an email for tickets to Ty Pennington's new show,
Greatest American Auction
, which I guess is all about (what do we all love?)
antiques
! So Nick and I are going to that tomorrow in Long Beach. It's being taped at
The Queen Mary
! We're heading to church after that and then Sunday is our yard sale. Here's to friends finding new treasures and hopefully clearing some space in my own place. Wishing you all a fun and happy weekend!
xo
.