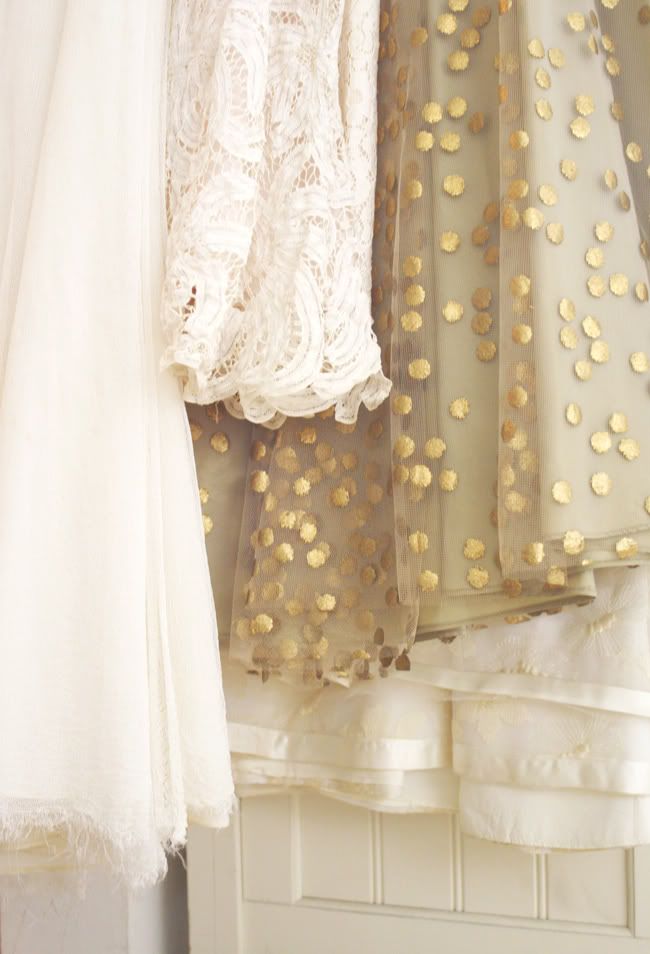 Okay, I have something to confess. I bought a couple vintage dresses for my
wedding
, to try out. They ended up not working out and I borrowed a vintage
dress
from
Ruby
(what a friend!) I figured I'd sell the ones I didn't use but that really hasn't happened yet. I now have a small collection of pretty vintage dresses, that I've found here and there - at flea markets and all around. Now I don't want to sell them, they're all so pretty and nice to look at! But lately I've been thinking how it'd be fun to open a pretty vintage dress shop or something... just because it'd be so fabulous to have so many pretty dresses around.
Anyway, I took some up close shots of some of the dresses I have to share with you. Maybe one of these days I will have the time to take pictures and post them up on the internet to sell!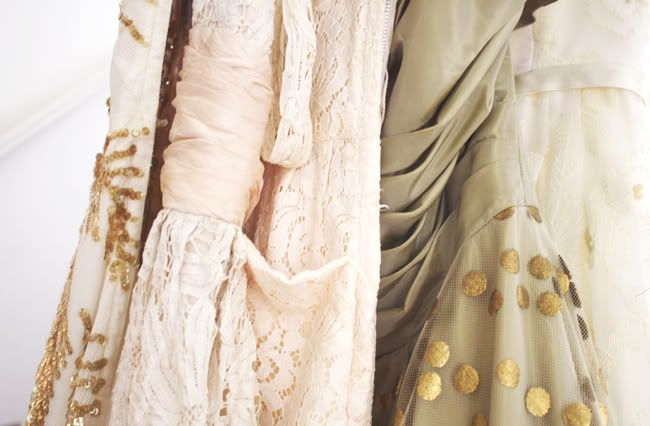 What are your plans this weekend? Our
workshop
is tomorrow, we have well over 200 emails back and fourth of planning and figuring things out. It's been a lot of fun and we're really excited for tomorrow! We'll be sure to take lots of pictures to share with you!
Have a fun/relaxing/wonderful weekend friends! See you on Monday :)