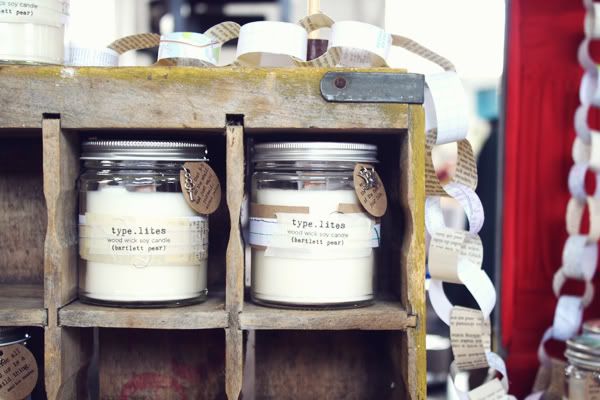 type-lites
had the cutest candle packaging, and they smelled so good!
Finally met this super sweet lady, Caitlin from
Nice
!
We share the same birthday ;) Bought one of these cute banners!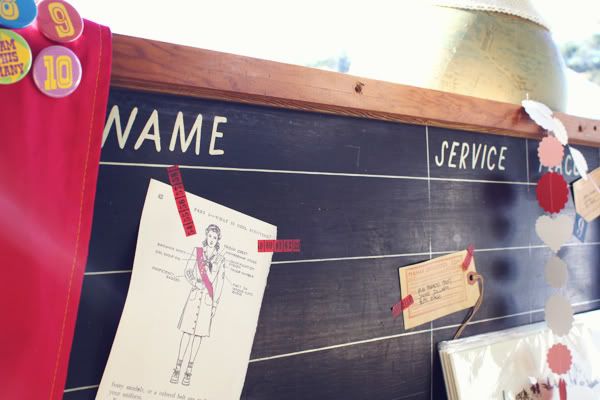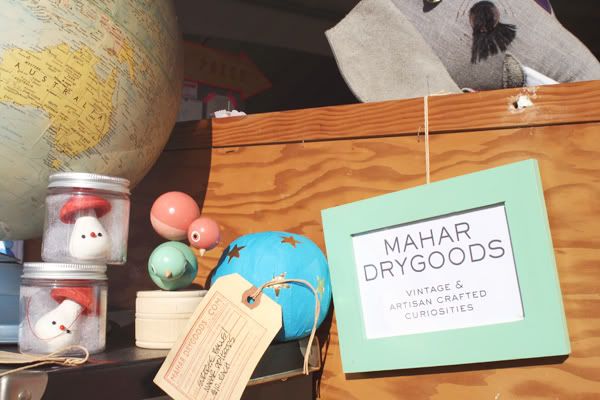 his products were so creative too! I was a fan.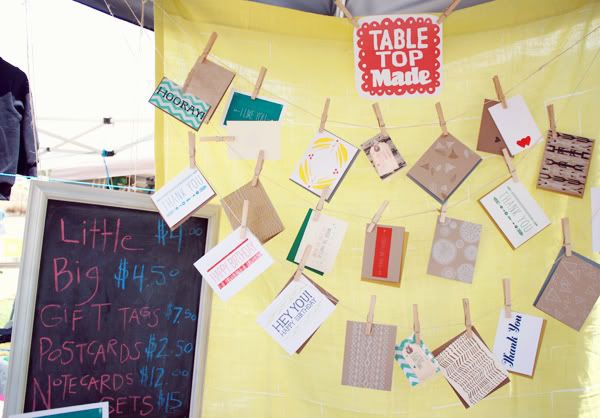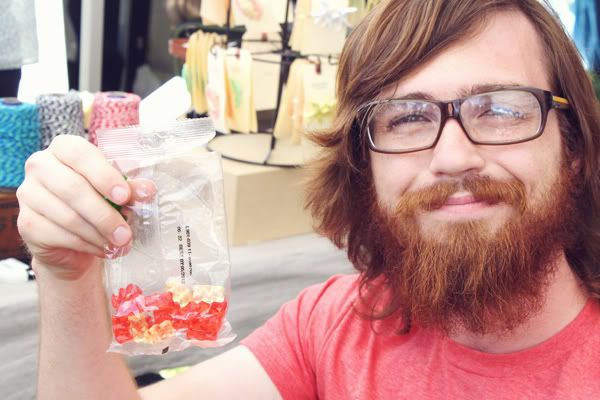 Side photo: Nicholas & I shared a bag of haribo gummy bears.. I only like the red & white ones so he ate the other colors and left the good ones for me ;) He's so sweet. (yep, his hair & beard are long! My cousin called him a caveman when she saw him, hehe)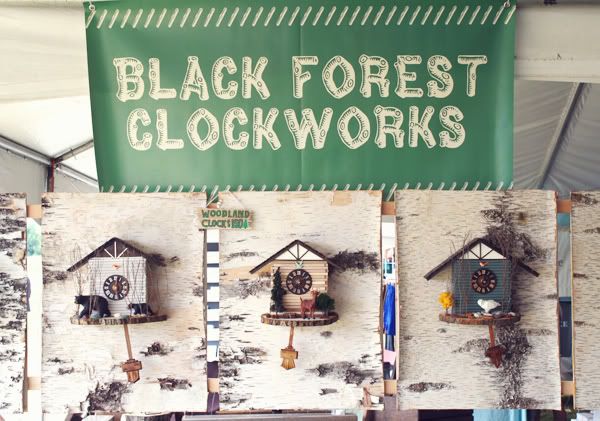 Sue, the amazing lady who is in charge of Renegade makes these cool clocks! So creative.
Really pretty jewelry holders made from vintage & new teacups + saucers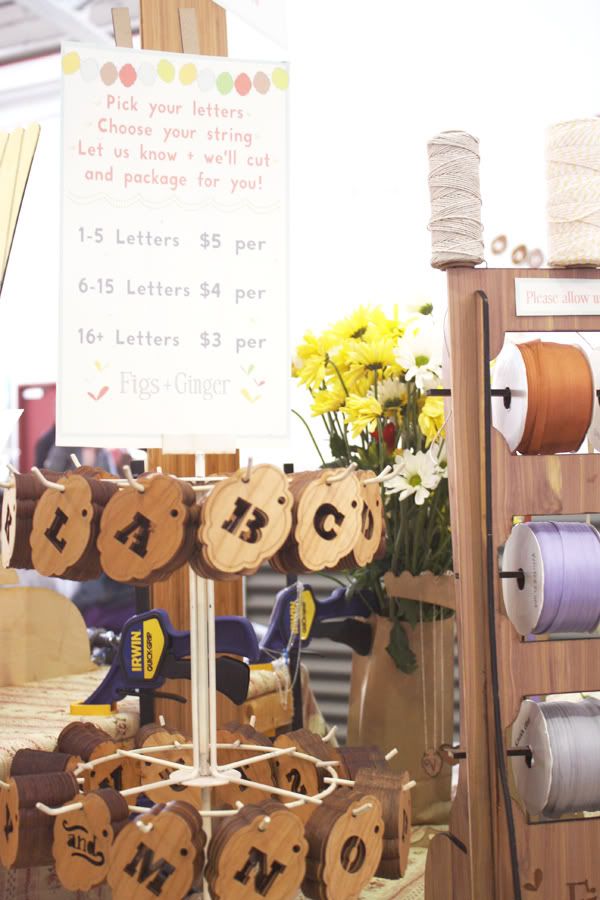 Cute idea to custom your own message flag, choose your own wood letters.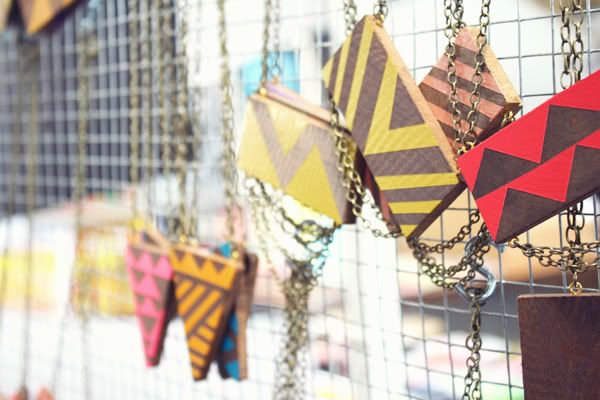 wood hand painted necklaces and another cool display!
I'm sure you've seen these globes around the blog world but it was so cool to see them in person -
ImagineNations
. So blown away by all the creative things at these shows!
Well,
Ruby
& I are busy busy busy planning for our
workshop
on Saturday! We can't wait to share everything with you!
PS: To those of you who wanted to know where to buy some of the products you saw in the
last post
, I'll be listing them online, hopefully soon, at my
new shop
! Sign up for the mailing list ;)