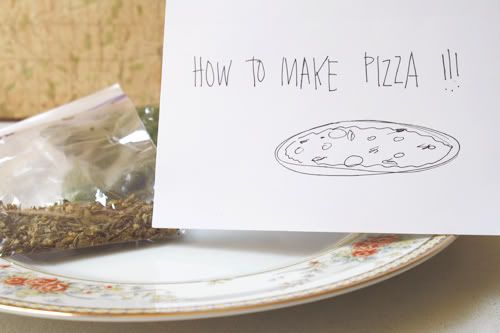 So I went to
Ruby's
house a little while back and we had homemade pizza. It was so good! I went to play 'grocery store' with True & Brave and when I came back out, Ruby's entire kitchen was clean and there was a little bag with all the ingredients to make my own pizza at home!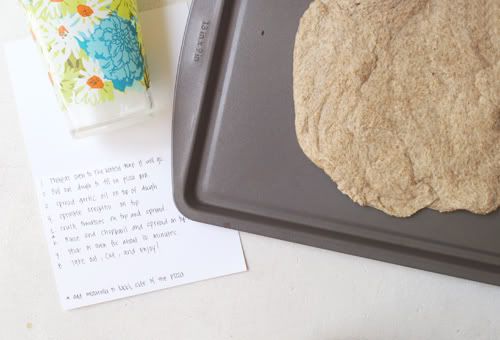 First use a rolling pin and spread dough on pan. Now, I thought I had a rolling pin but it turns out I don't. How un-domesticated am I? I know, I know. Pretty silly I don't even have a rolling pin. But hey, I improvised and used a pretty flower cup to flatten out the dough ;)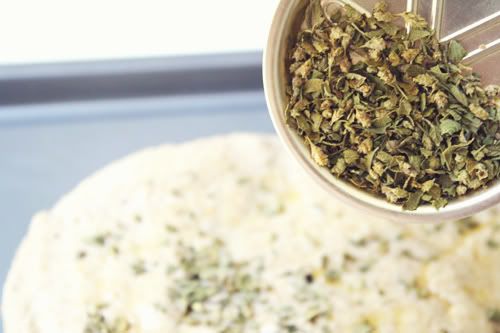 Spread oregano.
Spread tomatoes and basil. Just for the record, when Ruby was cooking the pizza at first, she was like, "I need some basil, be right back" and she stepped outside. I though to myself, "where is she going?" and yea, she just went to pick some of her
fresh
basil growing outside in
her garden
. Legit! I can only hope to be like Ruby one day! ;)
Place cheese on only half for Nick's side.. because I think I mentioned to you guys - I don't like cheese! I know some of you may think that is crazy but hey, I met someone the other day who doesn't like fruit! That's gotta be more crazy, right? ;) Bake in oven for 10 minutes. Yum! I love homemade pizza!
ps: Ruby, I'd like another pizza kit please! ;)