I've been packaging some different things here & there, so I thought I'd post some pics for you! You know I love packaging, and I'm pretty sure many of you are into packaging too. Who doesn't like packaging? I've been thinking of doing a pretty-package challenge! More details soon!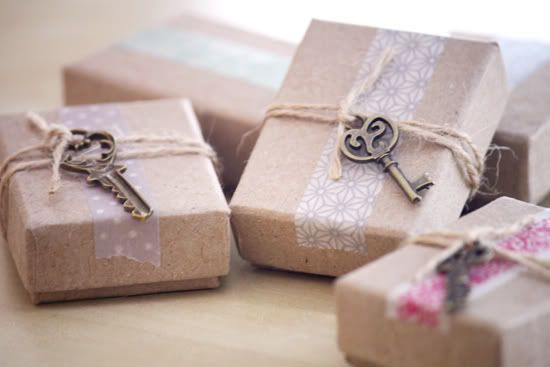 gift wrap packaging for the
shop
!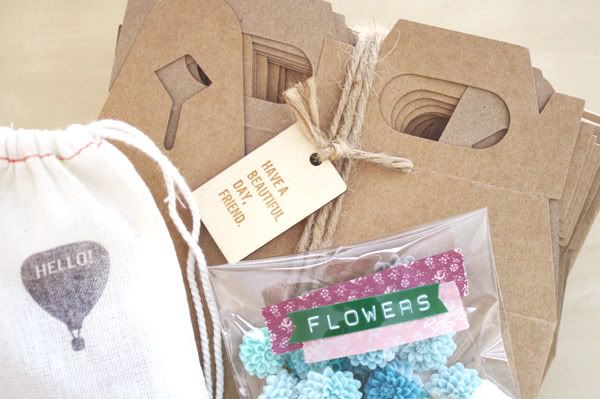 Nick's
sister
needed some supplies for a baby shower so
I sent her a little kit to make stuff with.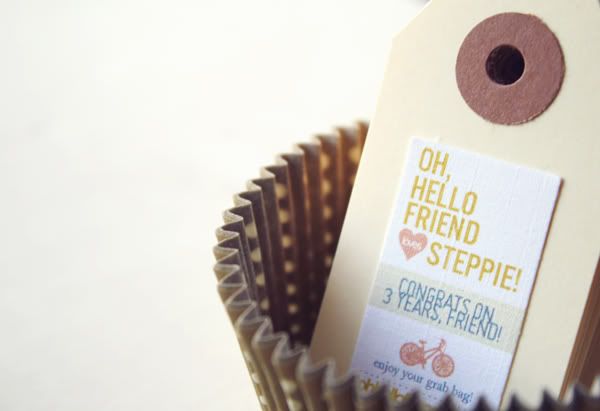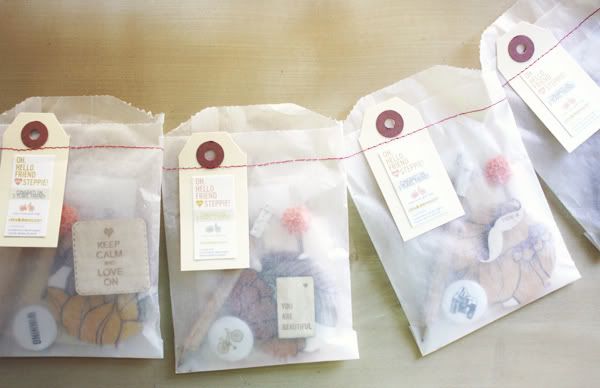 My long-time craft show friend
Steppie
had a 3-year anniversary party so I donated some swag and packaged them with some special tags.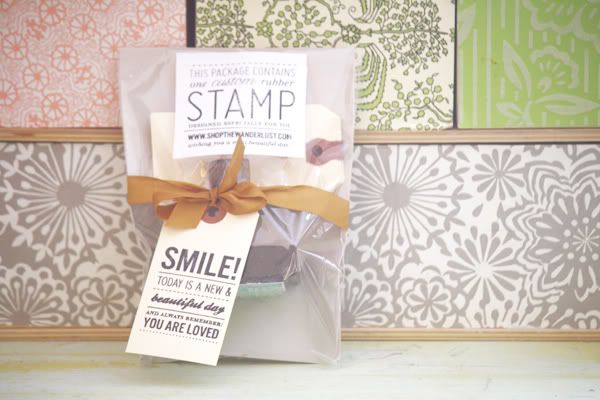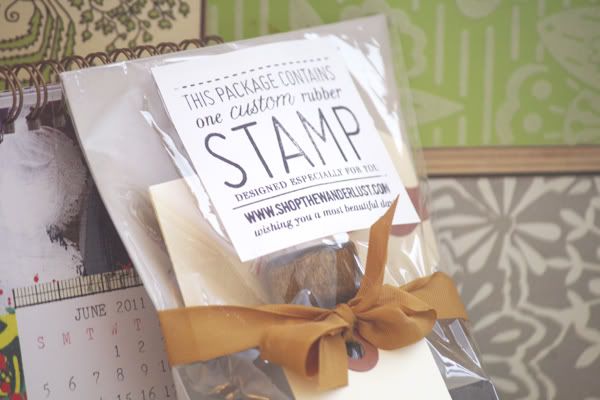 Packaged a rubber stamp that I sold to a reader.
Packaging all the orders from the good cheer deal I ran.