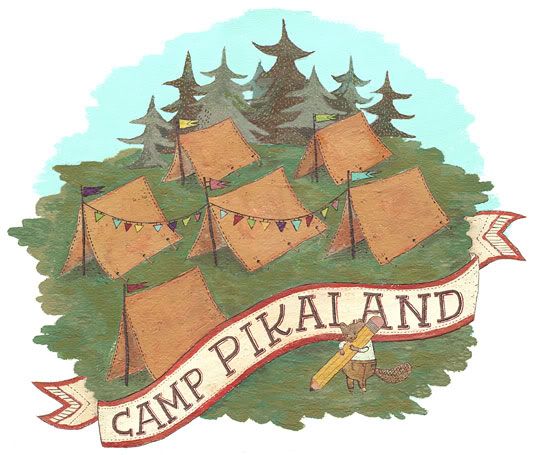 --
Camp Pikaland
is an online learning school for artists and taught by artists, founded by Amy; the editor of
Pikaland
, a blog about art and illustration. After being frustrated that she couldn't study art and illustration during university due to geographical and financial reasons, she came up with an idea where art education can flourish beyond borders and where people can learn what they want, whenever they want!
All classes are fully conducted online by an ever-expanding roster of passionate artists and teachers, and are taught via online workshops and self-study modules, so students from around the world can participate in the class of their choice just by having an internet connection and a computer.
Camp Pikaland
just recently launched with classes that range from the more practical online marketing to hands-on textile design classes, and self-expression courses aimed at developing your voice and confidence in your work as an artist; with more classes to be added soon!