Received this submission from
Modish
and I love seeing store fronts and how people display their items so I had to share. Also love that this couple gets to work together, and they live in Portland - 2 things I would love to do! Be sure to read the advice at the end of this article too, I so appreciated it .. I tend to be a big chicken when it comes to taking risks but how can we get anywhere if we don't just go for it, right? :) Enjoy!
Betsy & Iya
is run by Betsy, and her husband Will- they just moved from a 289sf box to this beautiful new shop in a vibrant NW Portland neighborhood. It's an old cinema building that is full of charm and character, with brick and huge windows that let the light pour in. When Betsy saw it was for lease, her heart jumped and they made the quick decision to just go for it and branch out from just jewelry, into a full boutique! She and Will spent weeks repainting and remodeling the space into what you see now- and Will built all the cool shelving and rope structures you see!
Beyond just her signature style jewelry, she's brought in a range of clothing and lifestyle goods from other indie designers she admires, that she discovered at craft shows or on her crazy cross-country roadtrips. She says, "I'm stocking only independent artists and designers who make a refined product that I find beautiful in some way...every piece in my shop speaks to me, and because of that, there's a cohesion, a unique perspective, one that you'll only find here." There's gorgeous hand-painted blouses, locally made dresses and tees, leather pouches, art and letterpress cards, candles and perfume, shaving supplies for the guys- she even just added a great new lingerie section!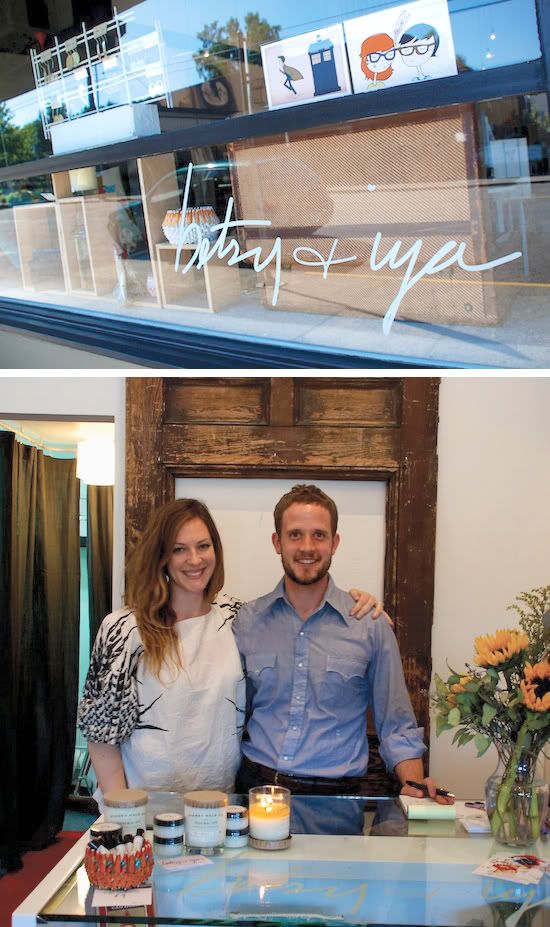 The boutique is upfront and Betsy and her assistants still hand-make all the Betsy & Iya jewelry in the little mint green studio in the back of the shop. Having started this business nearly four years ago, their story is proof of how hard-work and determination really do pay off. Betsy says her secret to success is to follow her gut and just JUMP- especially if it terrifies you. You have to get out there and make it happen!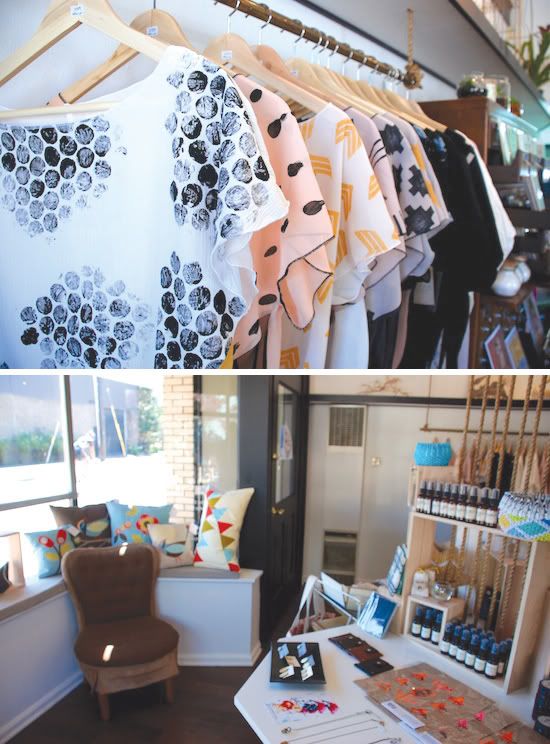 Really loved seeing
Nan Lawson's
work at this shop too, go Nan!