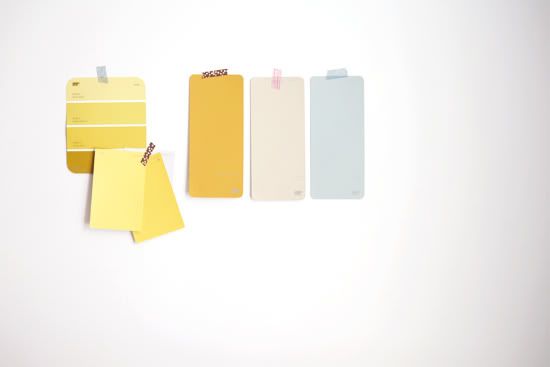 Yesterday, Nick & I went to Home Depot to get some paint swatches. We're hopefully going to start our "
living room project
" and get going on getting our downstairs repainted and get wood floors. Although, I think
concrete floors
would be pretty cool too.. Can you guess what color I want to paint our walls? Now the only question is: what yellow should I choose?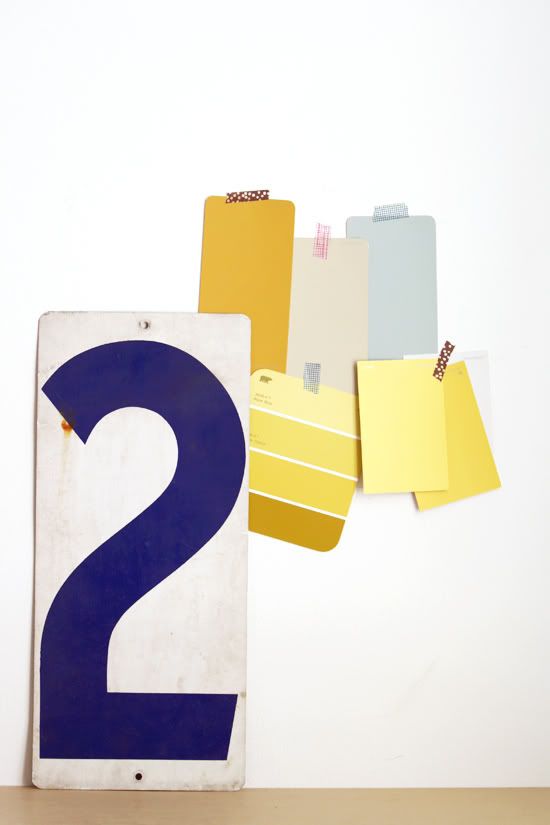 I have actually have never had a painted wall in a place I've lived. Do you have any tips on choosing color? Would you paint yourself or hire a painter? We'll probably just hire someone, we have tall walls/ceilings and I wouldn't want to mess it up. I was also thinking of doing some kind of floral
wallpaper
, what do you think? I am kind of loving these
stripes
though.
This gallery
has some neat ideas, but I'm feeling overwhelmed. I am not an interior designer!
The thing about it is that I get bored/tired of spaces really easily so I am not sure if I'll get bored of one paint color and one wallpaper style that I commit to. Ahh, any tips/suggestions friends? :)
Oops, update! Totally forgot to mention that I'll be taking a little blog break next week. Will have some posts ready to go though so I won't be gone completely! Have a wonderful weekend dearest friends. xo.