This week we have Victoria & Matthew from
A Subtle Revelry
! I've met Victoria at Alt Summit 2011, her blog is filled with tons of amazing party ideas - I love parties! Glad to have her husband here at the blog today, totally learned something new about Victoria - they have twins! How cool is that? They seem like a super cute couple, hope you enjoy this interview ;)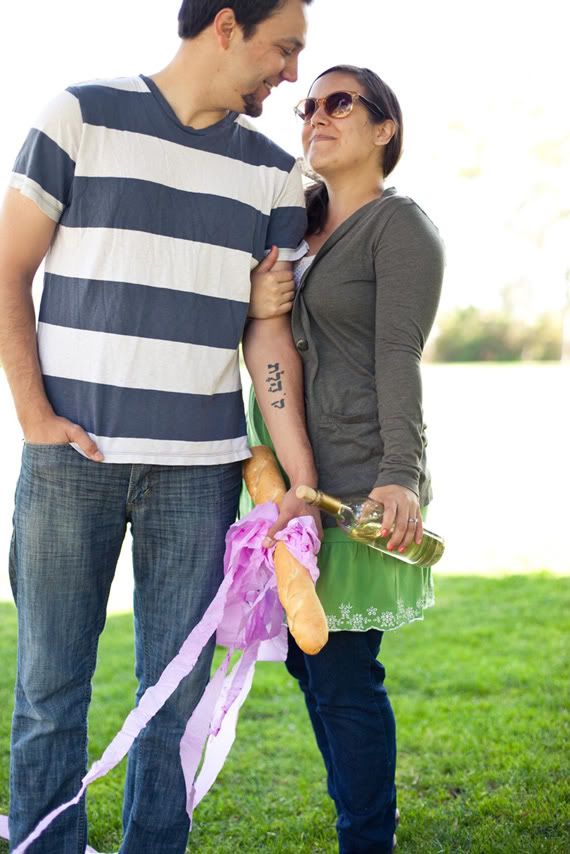 Please tell us a little about you and what you do: My name is Matthew Hudgins, I am dad to twins and husband to Victoria the amazing woman behind a subtle revelry and Styled. magazine. I am currently working on my masters in Theology and until recently played on a professional black jack team. Now I have taken to sitting at a desk doing gloriously normal work throughout the day. It is great! I also help on the business side of our blog & magazine in my spare time.
What are your thoughts about blogs + blogging? The great thing about blogging is that it gives everyone a voice. The worst thing about blogging is that it gives everyone a voice. I actually used to be an active blogger, I was even mentioned in the Washington Post once when I wrote an article comparing an Evangelical leader converting to Roman Catholicism to the most monumental moment in the history of professional wresting. Suffice to say that last sentence sums up the good/bad of everyone having a voice.
How did you & your wife meet? We met in college at UNLV. I saw her from across the room and was amazed at her beauty, vibrancy and fervor for life. She loves people so well, she always has. I knew on our first date in May of 2000 that I would marry her.
How many hours a day does your wife spend blogging? That is really hard to quantify. Good book authors don't just write, they need to read and be inspired. In my wife's case she needs to gather inspiration, read to hone her skill, plan her designs and parties, concoct her designs, set up, tear down, and write her posts. She is a BEAST. So, um, 2-6 hours a day (did I mention how insanely productive she is?).
What do you do during this time? I am working on a Masters in Theology, so that takes up most of my time. Besides that, having a wife working from home affords me some great time to spend with our twin toddlers.
Any silly/crazy/funny/cool stories or experiences related to blogging you'd like to share with the readers: I thought hard about this one, but our lives are pretty boring. This isn't a bad thing in an age where "drama" is so scripted on TV and the desire to be different is so prevalent. These days, being a boring, normal family is one of the silliest/craziest things you can do. That being said, early on I would read a post and scramble to get Victoria to take out a sentence or two that I thought would offend people - she was a lot looser with her words when she started ; We are also in the middle of doing something behind the scenes that is completely crazy and cool in relation to the blog that will be a great experience for our family but it will be on the down-low for a little while longer.
Is there any one thing that annoys you most about having a blogger wife? Our whole life (read: every event) is now a possible blog post or feature. This isn't a negative thing, per se, it's just annoying when we have to dress a certain way, go to a certain place, or be prepared any day for when inspiration hits her (ie. our recent moving party). I don't mind the attention or my life being put out there for everyone to see - it is just slightly crazy to have our lives oriented in this way. Especially when I have a moving truck to load!