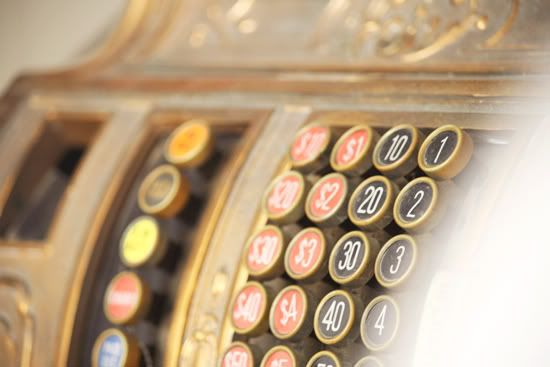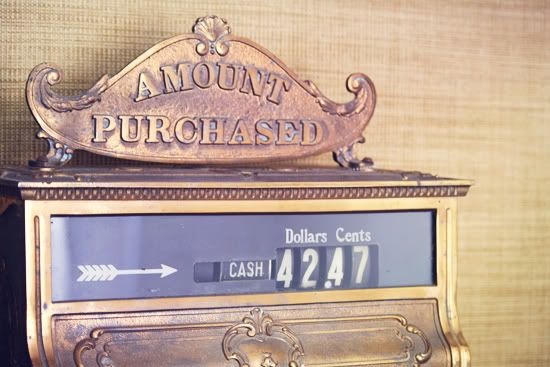 Friends, some of you know I bought a
vintage cash register
a while ago. I have been wanting to open up my own store, but have just been to afraid to take the next step. A couple spaces have opened up and I went to check them out with
Lillian
a couple days ago. I am just being super indecisive. They both have some
major
pro's and con's, and that is why I am having such a hard time deciding.
Does anyone out there own a store? Or have a friend/family member who owns a store? Any advice/thoughts/opinions? As far as location goes: what do you think is most important?
I think probably 95% of friends/family that I have told have said things along the lines of, "Are you crazy?? / Don't open a store! / That's a bad idea" but when I tell people in the creative community (fellow bloggers/craft buddies/etc) they are like, "go for it, that'd be so cool!" heh.
I've heard it all. I know of the huge responsibility it will be, but at the same time, I really don't know because I've never done anything like it - so how can I know the full extent of what it will involve? A million people who have been through it could tell me, "Don't open a store!" but I'll still want to do it. Okay, well if a million people told me not to do it, I probably wouldn't do it ;) Just lots of people have advised me against it, but if I don't try it for myself, I'll never know, and I really think I'll just regret it.
In one of the panels at the
Creative Conference for Entrepreneurs
, one of the speakers said if you're not willing to take risk in business, you really won't get anywhere! How can you succeed if you're not even willing to try things out and put yourself out there? I think that's valid. If it fails, at least I tried, right? Okay, probably not the best mindset to go into opening up a store, but I've really weighed all possible outcomes. There could be success but I guess in trying to be realistic, I am prepared there could be failure too.
Whew! That was a long post, thanks for reading my rambling. I could go on with thoughts about the whole thing, because obviously I've been giving it a lot of thought. I just want to get your opinions/thoughts :)
I should add my husband is super supportive in whatever I want to do, which is so amazing, he's awesome. and of course am just surrendering the whole thing to the Lord, waiting on Him and asking for guidance with what I should do! So I know there is that aspect of peace in knowing He will be over our plans.
Well - it is a long weekend for Nick & I - we'll be selling at the street fair! What are you up to for the long weekend? I hope it's super fun / relaxing / lovely - whatever you are doing!
ps:
thank you so much
for all your input and comments on my
friday post
about painting! You were right. We got some test colors and tried it out on the wall and hated the color! whew. Will keep you updated. You guys are the best, truly.