Sometimes it's nice to leave little notes around. I'm a big fan of notes, as you may know :) So I had a thought to do a little magnet message board of notes, with numbers for 1 note a day or something. Your notes can be anything - encouragement or positive message. It's a simple project, here's how to do it!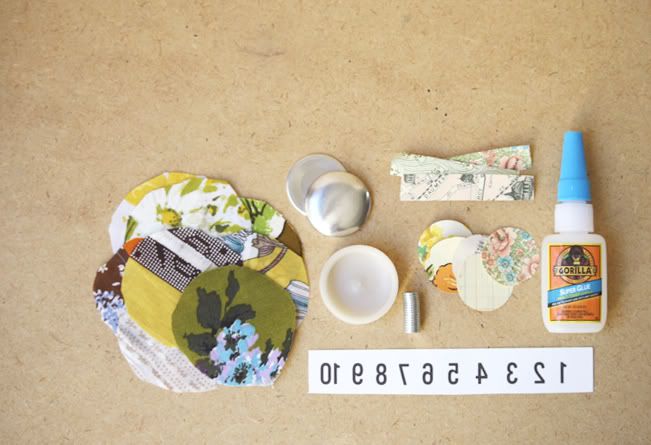 Supplies:
- Fabric
- Cover Button Kit (kit can be purchased
here
)
- Magnets (I used neodymium magnets, can be purchased
here
)
- Iron on paper
- Glue
- Paper
Cut out circles that are about 2.5" in diameter. It just needs to be about a quarter inch larger than the button. Print out numbers on the iron on paper and iron on a number on each circle.
*note: numbers are completely optional. This can be made entirely without numbers.
Once all your circles are cut out, you can start making the button. Start with the rubber button mold. Place a your circle piece of fabric, then the button shell. Push both into the mold, then tuck in the fabric. Place the silver backing and push again. Then simply pop out your button from the mold!

Now cut out circles from your paper and write messages on them. I did some circles, and some strips of paper that they'd have to open up.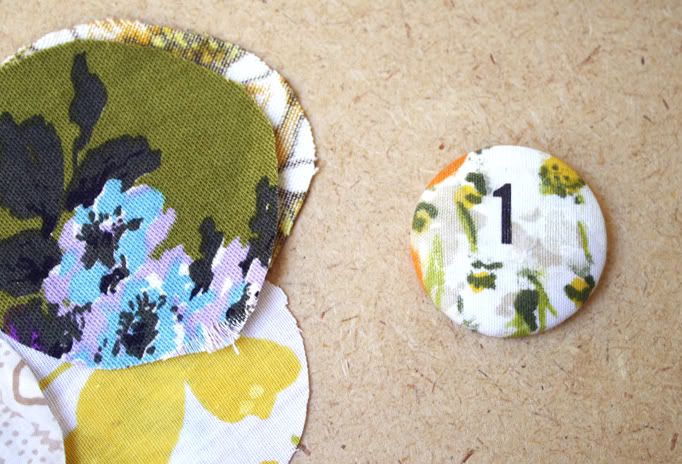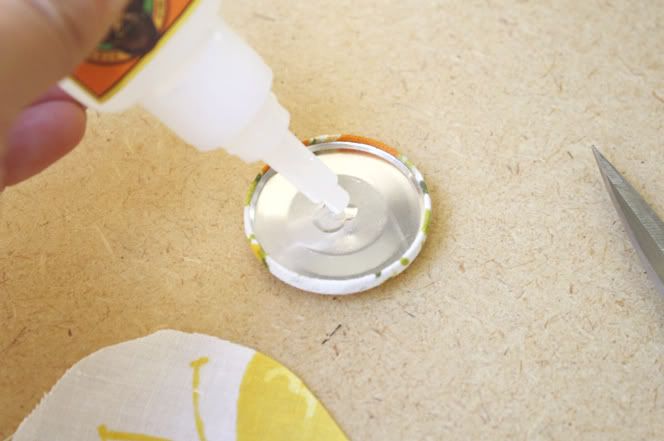 Next, place some glue on the back of the button. Place your paper message and add another dot of glue for the magnet.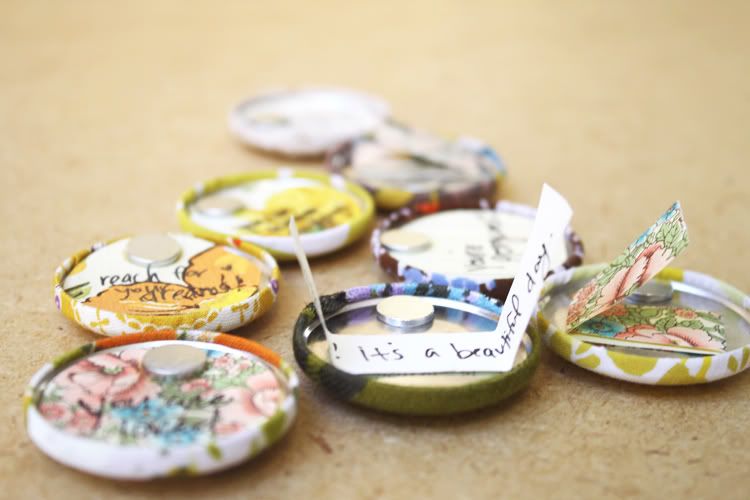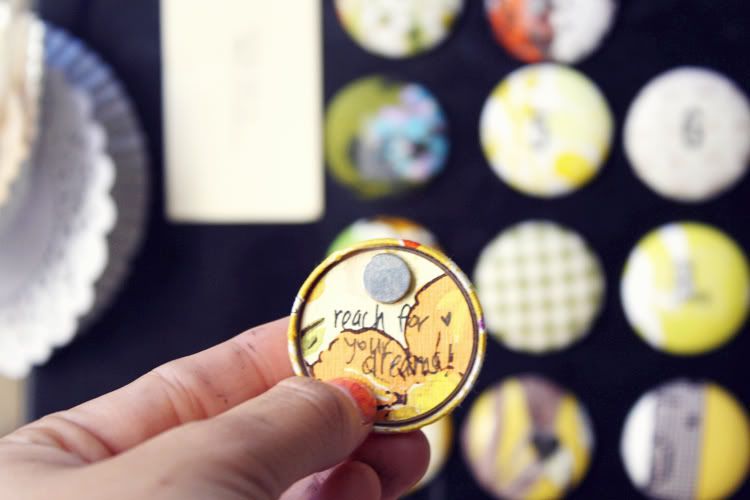 So when they pull a button, they can read a special message each day!