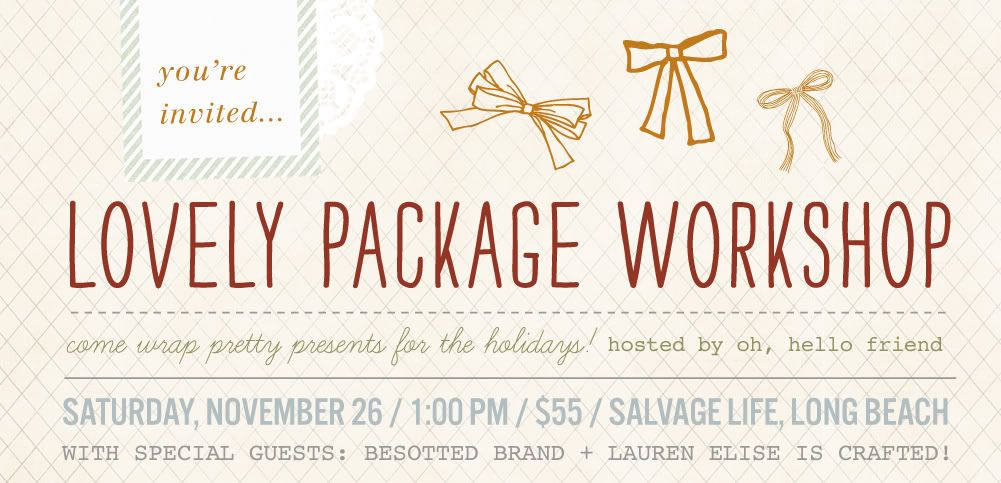 So some of you know I have been a fan of packaging for a while.. There is just something so wonderful about a package/gift wrapped up all pretty. I've been wanting to hold a packaging workshop for a while now, and things finally just fell into place to have one! So I am very excited to announce the first lovely package workshop. I hope you'll join us for a beautiful afternoon of wrapping + packaging, pretty things, and good company.
The workshop will be held at
Salvage Life
in Long Beach, CA on
Saturday, November 26th from 1:00-3:00
. Bring a few holiday gifts and we'll show you some lovely ways to wrap your gifts up! Refreshments will be provided. We have 2 special guests coming and you'll be sent home with a pretty sweet gift bag filled with lots of packaging goodies.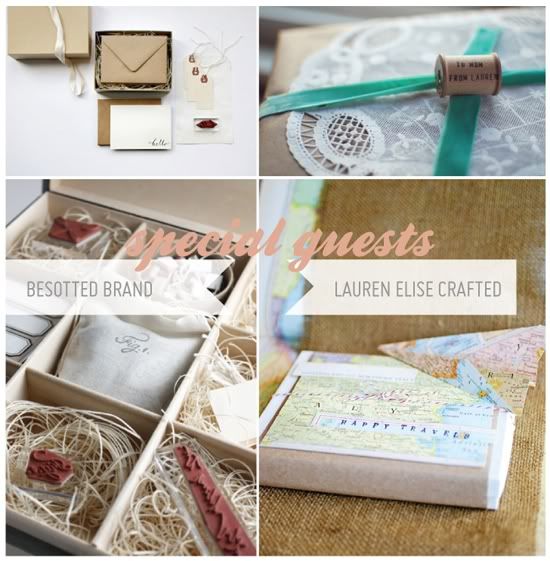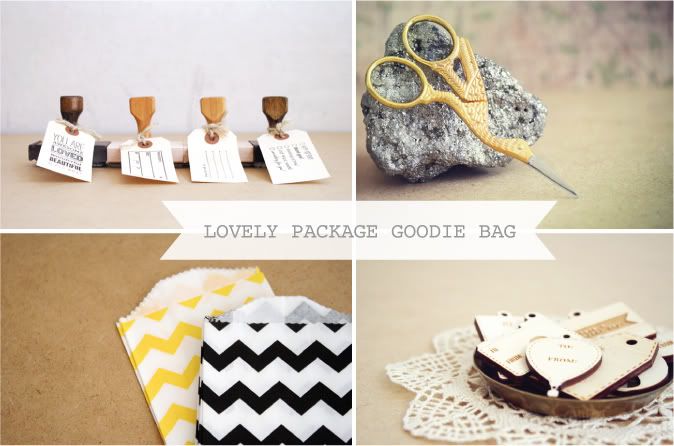 Come for the goodie bag alone because it will be filled with lots of lovely packaging goods. But of course, also come because this workshop is going to be super fun! ;)
How does it all sound? Exciting I hope! Head over to
eventbrite
to reserve your ticket!
Thanks friends
!