We're still having nice sunny weather. Sunday was a lovely day for the flea market so we headed out. They actually said there was supposed to be tons of rain over the weekend - I was super excited! But it didn't happen. Sometimes I'm not sure about weather forecasts. I really wouldn't mind if orange county started getting some winter-like weather. Even clouds would be nice ;) What is the weather like where you live? Well all that to say, I haven't packed up my skirts and summer shoes yet.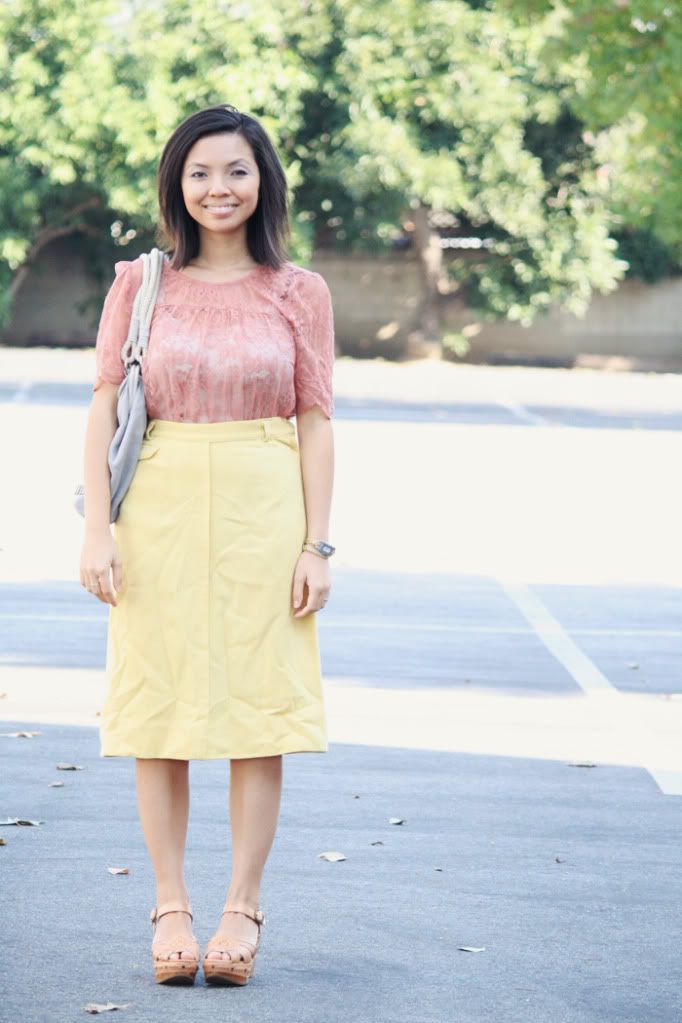 I decided to add my outfit color combo's for each week. Hopefully it will serve as a little color inspiration for you!
Speaking of the flea market - I found a pair of
swedish hasbeens
on Sunday for only
$22
! That's right. I was so excited. Does anyone own a pair? I heard about them from Ruby. They're pretty rough condition but I don't think I'll ever be able to afford a pair on my own, so I'll take what I can get ;) If this weather keeps up, they'll probably make it into an outfit post in the coming weeks. In the mean time, I will dream about these beauties.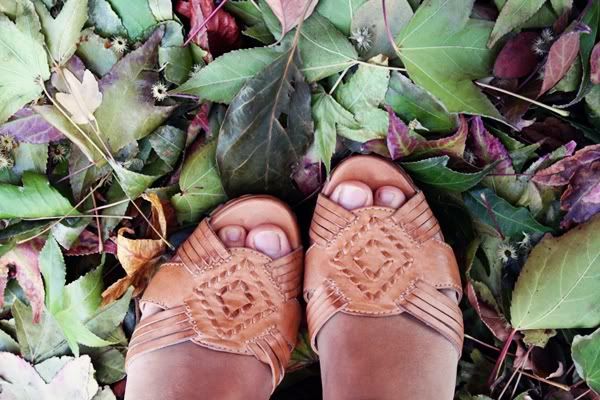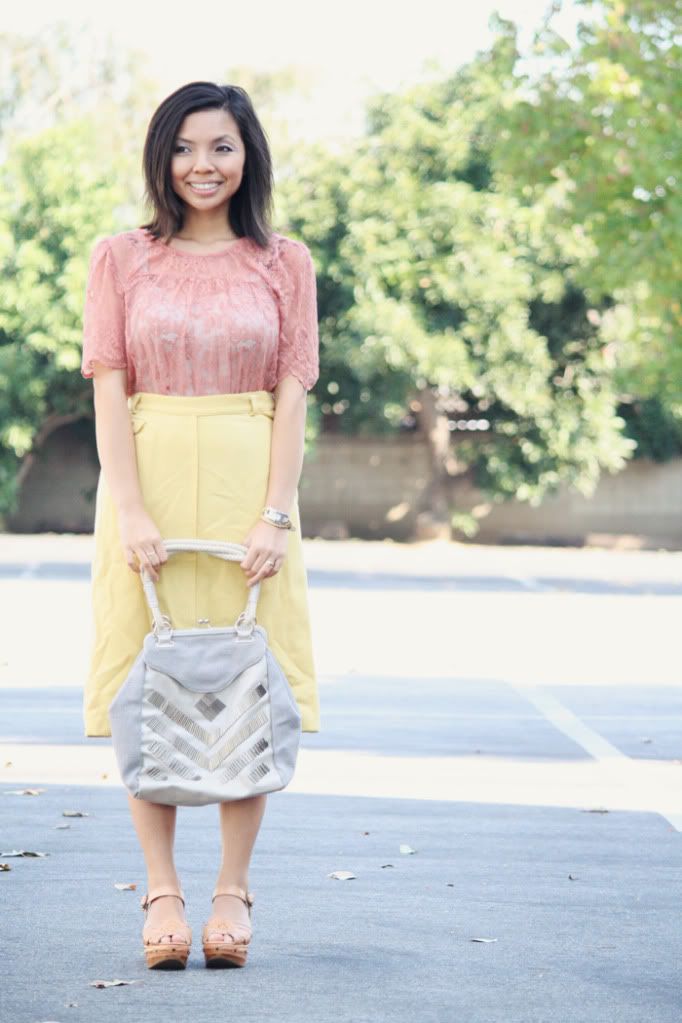 Hope you enjoyed today's outfit!
Shoes:
Frye
Carlie Sandals
I totally want them in yellow! haha)
Photos by my dear sweet husband, Nicholas!