Today's Friday pics are misc. objects around my desk. vintage ruler. brass stamp holder. wood engagement ring nicholas made me. vintage deck of mini cards. mini stamp. antique key that folds, my mom got it for me. ledger envelope. mini abacus charm. spool of twine. and mini tape dispenser.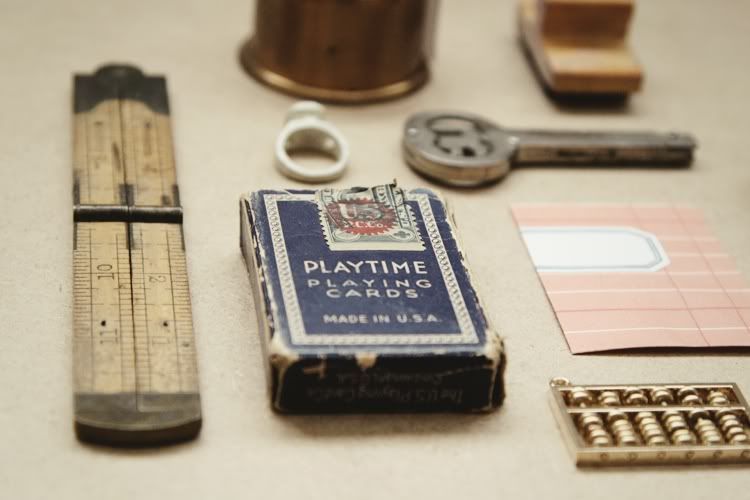 I love this ring. You can see my post about
my engagement ring here
if you are a more recent reader ;)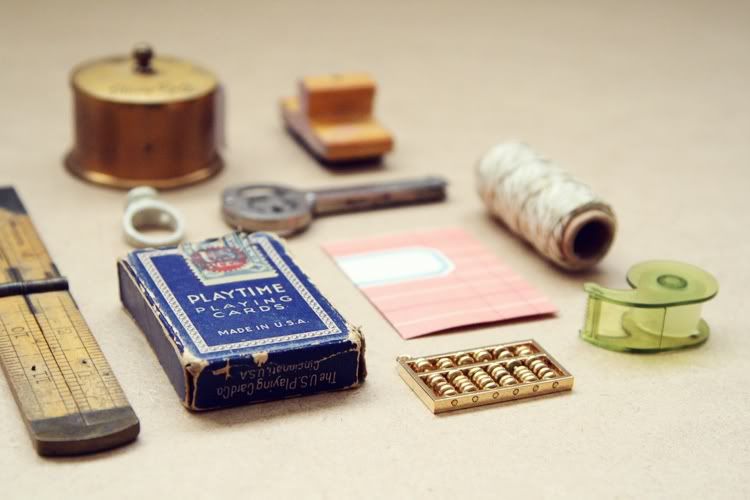 So friends, what are you up to this weekend? We have a pretty low key weekend, nothing really planned so I think we'll relax and enjoy it before March hits - March is pretty packed already, how about for you? See you next week :) xo.