Nick and I headed to Las Vegas last week to participate in
Pool Trade Show
. It was our first trade/wholesale show and it brought back memories of when I did my first craft show, which was many years ago. I'd say we are craft show veterans now, I typically don't stress out too much because we've been doing craft shows for so long. But this was a new experience. and I stressed out, big time ;)
Setting up:
We were in the cash & carry section, which basically is where people can come and take what they purchase right there on the spot. (The other spaces are strictly wholesale only so they don't take anything home with them) Our space came with 2 stools and a 6' table. The cost to participate was $1000. That was by far the most I'd ever spent on any show and it was pretty scary. The booth also included electricity, which was nice because we don't typically get electricity at craft shows.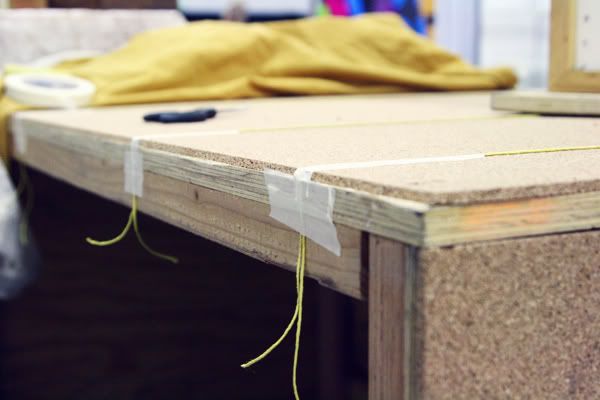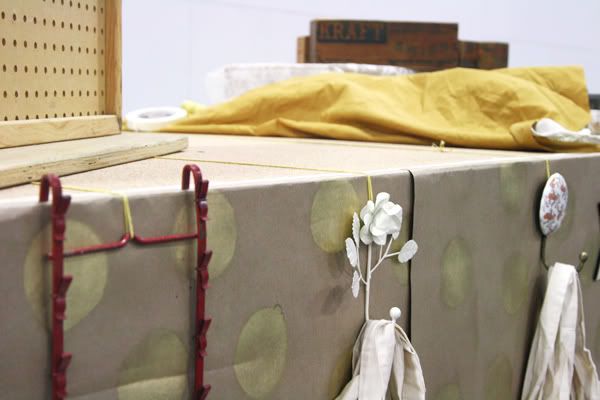 We needed to hang hooks and found out the cork was not strong/deep at all.. so Nick had an idea to tie them to the back and it'd be covered and held down with all the other displays. It was a great idea and worked perfectly!
My husband hanging up necklaces. I am so blessed with such a supportive guy.
The show was from Monday - Wednesday, from 9am - 6pm, so the days were definitely long. I did some research of other blogs who had participated in the cash carry section but I still had no idea what to expect. I sent countless emails to my friend
Jen
, who was so generous and sweet to take the time to explain things to me about trade shows and purchase orders and things like that.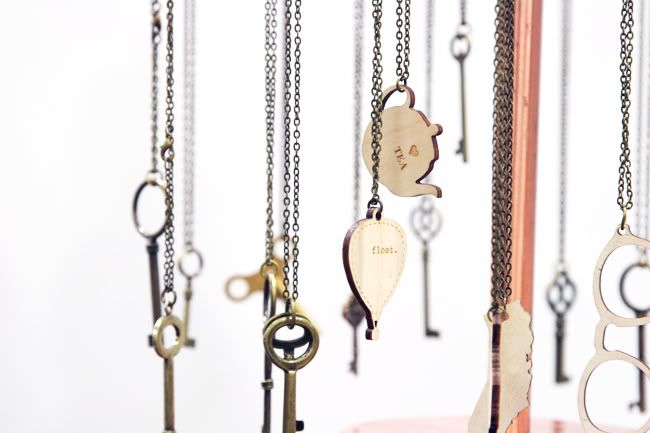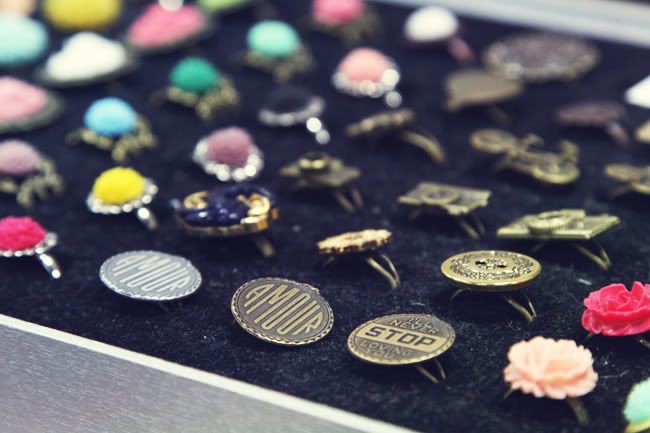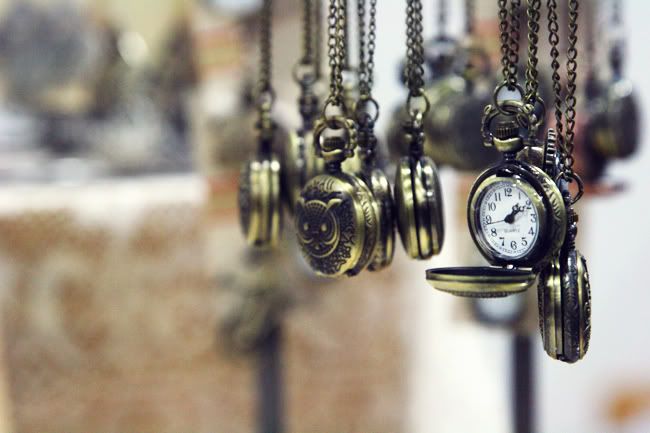 Wood Gift Tags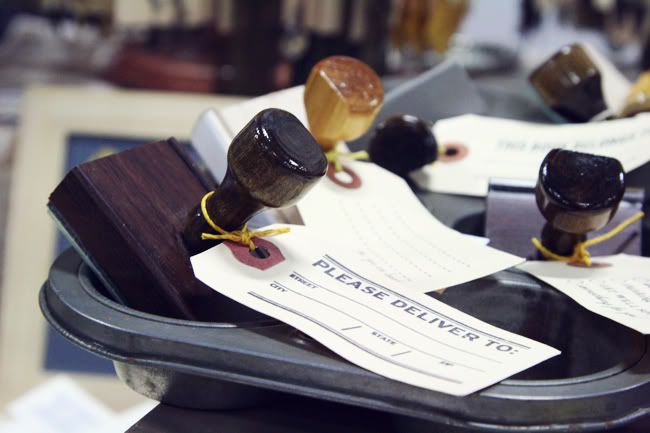 Rubber Stamps.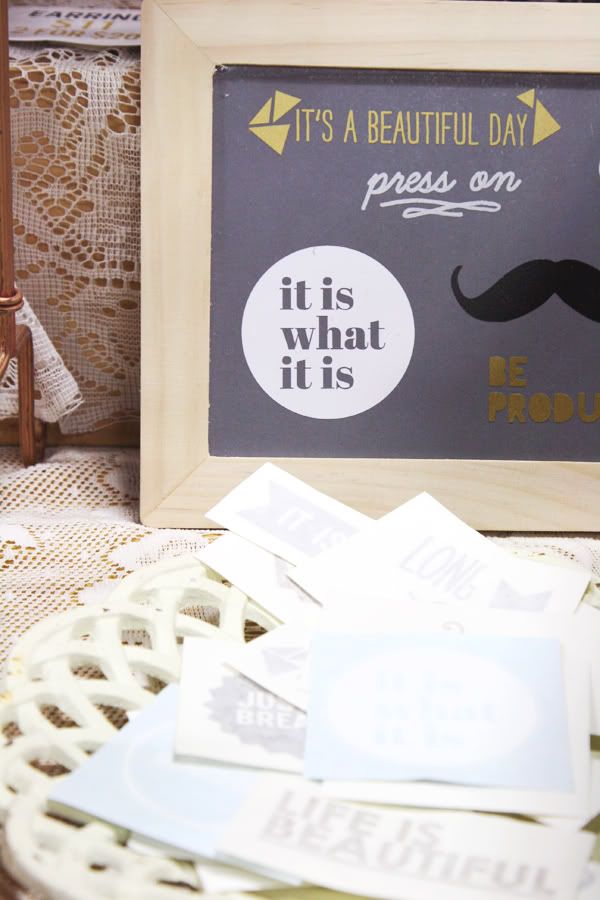 Vinyl Decals.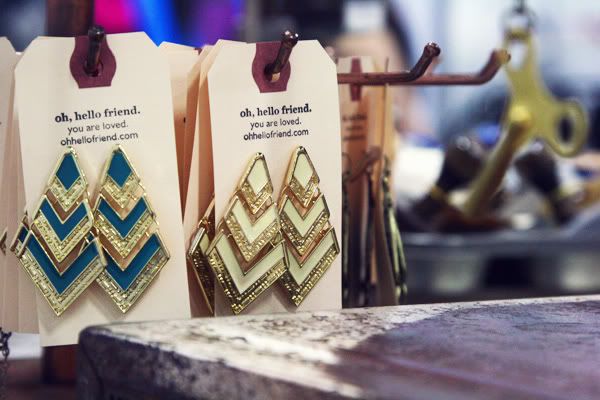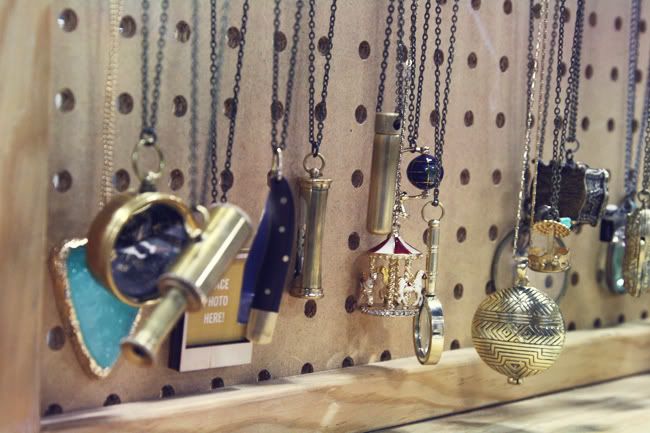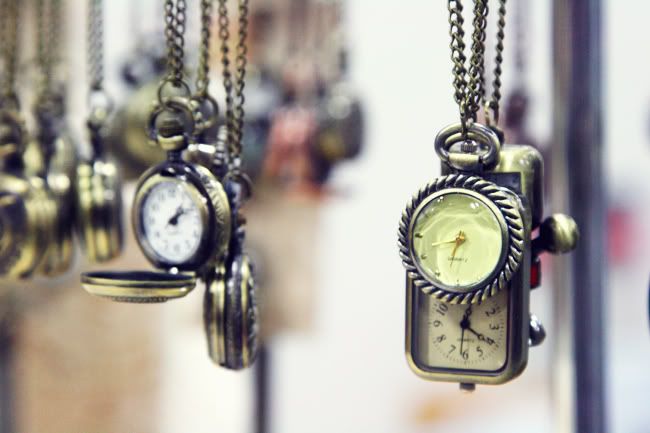 Pocket Watch Necklaces.
The final set up!
The show was definitely intimidating - you are surrounded by so many legit lines and products and designers. We didn't get a whole lot of orders (actually only got 2!) but I think it was in part because the Cash & Carry section and my prices were a bit confusing. It's definitely scary + hard to put yourself out there at the possibility you won't succeed. I tried not to have any expectations but I thought I'd get a little more than two orders ;) I was grateful for even those orders - and at the end of the day, at least I got my brand out there!
I think this sort of thing is all about timing - in the other blogs I read when I was doing some research, they said the show was so busy and they got many orders. I talked to some other vendors at this show and one mentioned she had been doing POOL for 5 years and this show was by far the slowest. Bummer! Go figure. But all in all, I am definitely glad to have participated and have the experience of doing a trade show now.



Here are some tips + pointers and other thoughts if you're considering taking your business to the next level and doing a trade show:




- Give yourself a lot of time to prepare. I started getting ready for this show in December and dedicated 2 straight weeks in January to get my line sheet together/order product/etc.

- Get to the show with plenty of time to set up. These type of shows allow you to set up the day before, so try to get there early and take the rest of the day to prepare and rest up!

- Get some good sleep, the days are pretty long.


- Bring a dolly/cart to transport your items so you're not stuck carrying everything! (at this show, there was no loading area so we literally had to walk everything to our space - it was about a 20 minute roundtrip from our space to the car)

- Try to have your items organized so they can fit on a cart! ;) (I am not the most organized person - the way we stack our cart up is more like tetris but we make it work..)

- Bring snacks and food to get you through the day!
- Cash & Carry section is definitely different than a full wholesale booth, research and decide what is the best option for your brand. Not sure if C&C is even an option at other shows, may not be.


- On that note: research the shows! POOL is more of a fashion/accessory trade show - I sell jewelry but my line has expanded to stationery and paper goods - more crafty sort of items. Not sure if POOL was the best fit for my products - the crowd wasn't so much on the 'crafty' side.

- Have clear signage displayed - Some customers were confused about my prices. I had retail prices displayed because I didn't want to sell just 1 item at wholesale price to a passing customer. But had a lot of people ask "are these your retail / wholesale prices?" Super confusing!

Whew! So that's my follow up about my first trade show. If you have any questions and are thinking about doing a trade show - feel free to ask :)




Side note: I put together a wholesale catalog / line sheet of oh, hello friend goods so if any of you have stores and are interested in carrying oh, hello friend items - please contact me and I'll send you my line sheet!