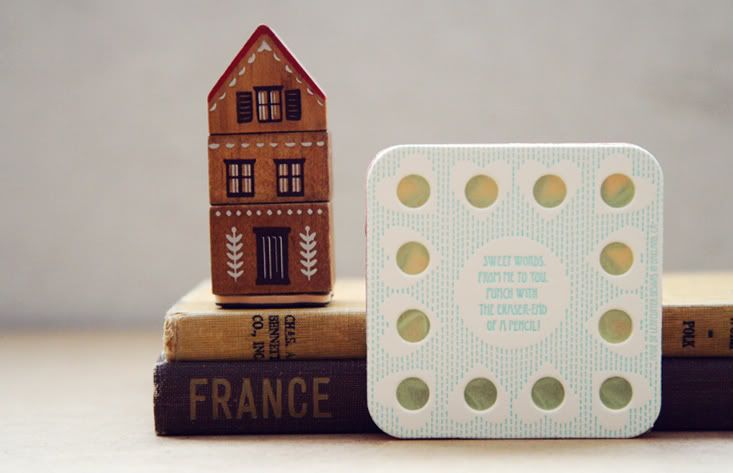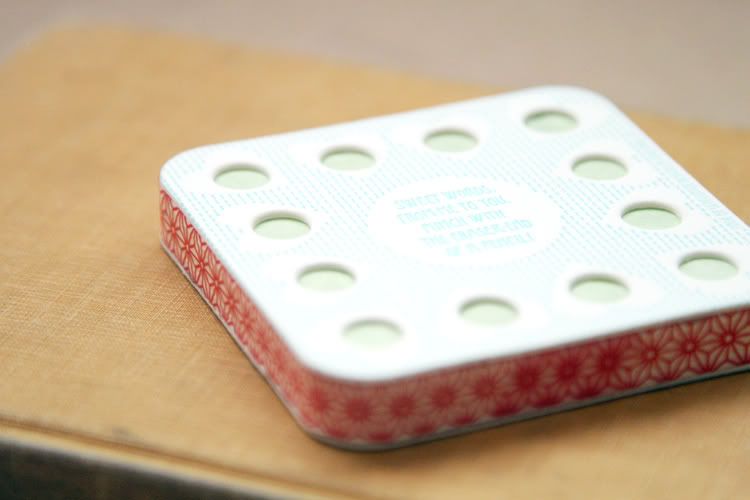 Friends, some of you may know I am a big fan of notes. Notes that come in any form, any shape, any size. So I immediately fell in love with these sweet punch boxes from Lea Redmond. I'm sure you've heard of Lea, she's done a super awesome collaboration with
Chronicle Books
and is the creator of the
Worlds Smallest Post Service
. I actually met Lea at
Renegade LA
and it was such an honor to meet her, she is definitely someone who thinks outside the box.
So when she emailed me about these amazing
Handmade Punch Boxes
, I knew I'd immediately love them. Handmade?! What? I know. I was so impressed with the construction and quality - the front + back are letterpressed! So you simply punch with a pencil and out pops your note!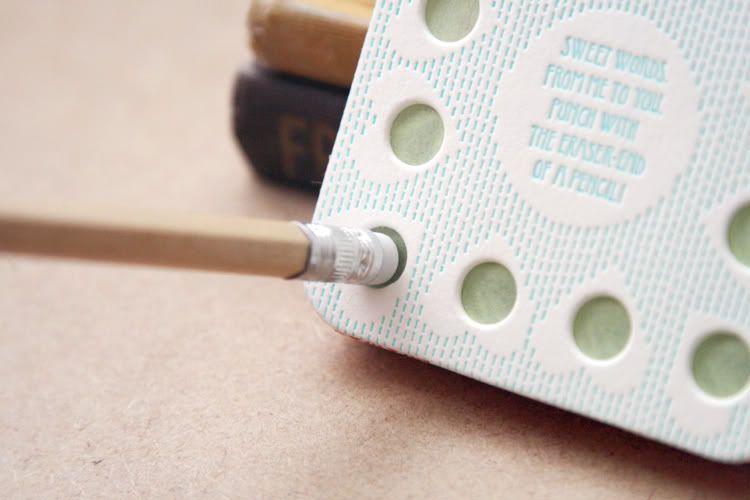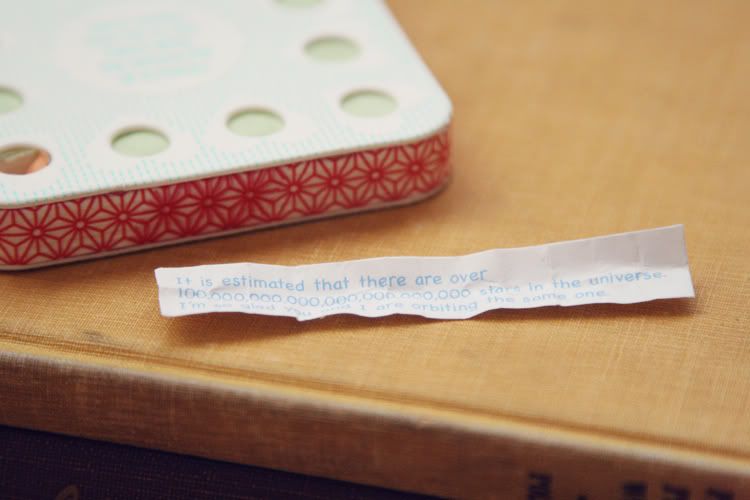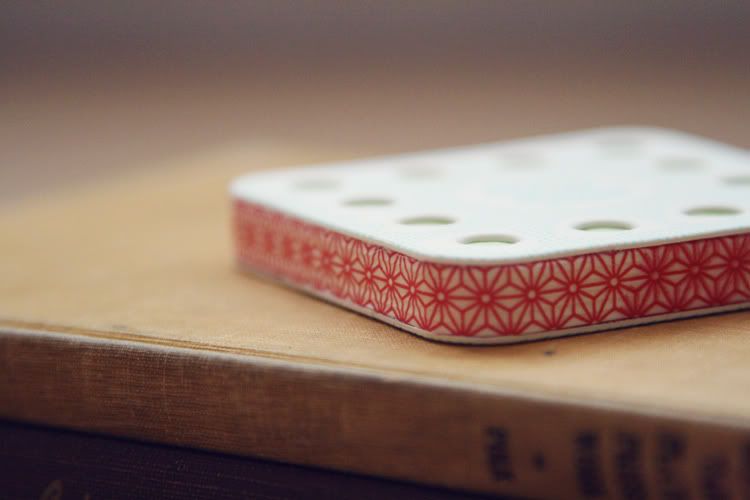 I love how novelty these sweet punch boxes are. It reminds me a little of the
price is right "punch" game
or something! (That is one of my favorite games! haha) Love that you get to 'punch' through and your little note comes out. They are actually based off a vintage 1920's punch box. They did make some great stuff back then. Isn't it great that Lea has found a creative way make a fun version for others to enjoy?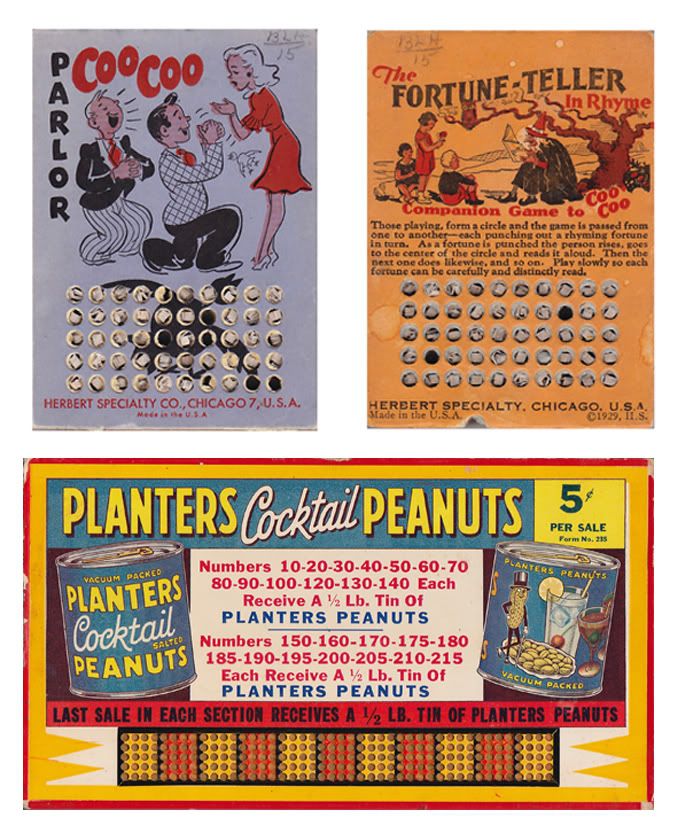 These would be a perfect gift for a certain someone for Valentine's Day! They also can come with custom messages which is pretty great too. Lea has kindly put together a list of tips and creative ideas for how to write fantastic scroll messages for your own custom punch box. Make your messages personal and particular to your relationship with the person it is for.
1) Recall a memory of a moment with her or him.
2) Start your message with: "This is a coupon, good for..."
3) Use just one word. A favorite food? A special object that makes you think of her? The emotion you feel when you are with him?
4) An inside joke.
5) A quotation from a favorite book.
6) A url to something fun to see or watch online.
7) Your phone number.
8) Your favorite cheesy pick-up line.
9) The place or situation in which you met.
10) See the "
Sweet Words
" scrolls for additional ideas
These fabulous little punch boxes are limited edition, so be sure to
order one
today.
Lea has also mentioned that boxes are guaranteed to arrive in time for Valentine's Day! :)