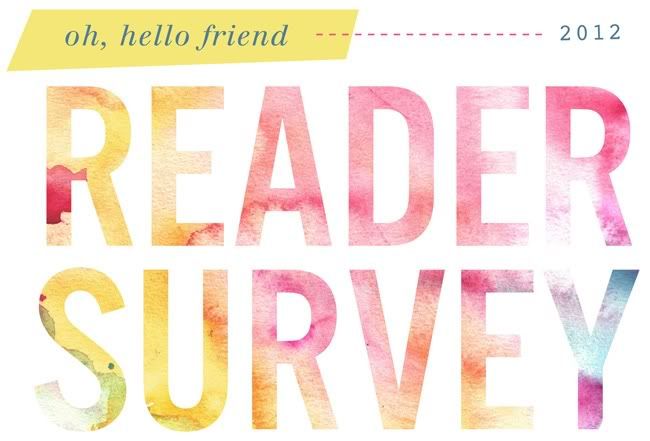 I realized I didn't get around to doing a reader survey last year, so if you get a quick moment, please fill out the brand new
survey for 2012
to let me know what sort of content you're interested in and how we can make oh, hello friend the best it can be in 2012 :) I always love hearing from you guys and truly value your opinion. And as usual, participants can enter to win some fabulous prizes:
Enter for a chance to win the lovely 4 items pictured above. Made by hank yellow zip purse, Pack of scrapbook washi tape, Key notebook from Rock Scissor Paper, and a terrarium necklace from Woodland & Belle.
Simply fill out the
survey
, leave your blog URL and then come back and leave a comment for your entry! A winner will be chosen at random on Wednesday, February 15th :)
There are lots of opportunities for shops to participate on oh, hello friend. We offer advertisements, coupons, giveaways, and weekly deals. If you'd like further information on participating in any of these promotions, please
email me
!