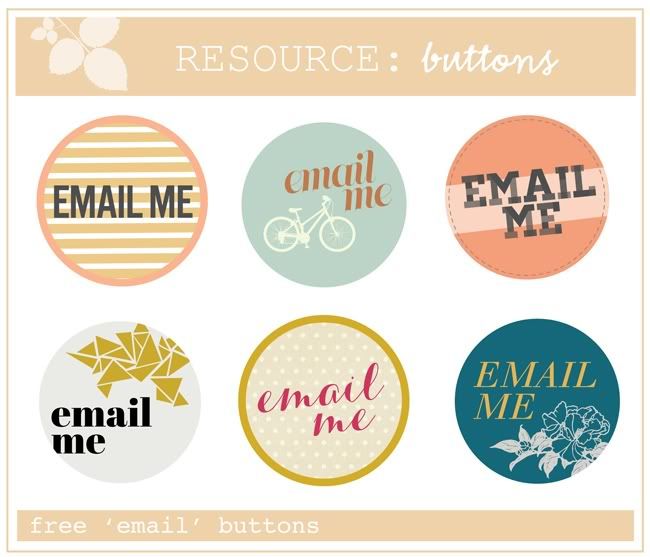 I posted some free resource email buttons back in 2008, wow that doesn't seem long ago, that is a pretty long time ago! ;) ...
So I thought it was definitely time to post some new ones for you.
These buttons are all .png files so they can be placed against any colored background.
For those who aren't sure how to use these, here are some (hopefully) simple instructions on how to use email buttons. Copy and paste the code below and place it where you'd like your button to go. (if on blogger, add a "html snippet")
Here's a graphic example of what areas you need to change in the code above:

Change the areas colored in pink:
#1 - enter your email address
#2 - place the .jpg url for the graphic here (see example of where to get this code below)
#3 - if your sidebar has a certain width, you can control it here. if you're not sure what size to put, this can be tested by trial and error. enter a number & if it's too big, you can go lower or higher, etc.
In the
photobucket
album, be sure to copy & paste the "Direct Link"
section and place it in area #2 of the html code.
Okay, hope that wasn't too complicated and hope you enjoy the buttons!
ps: someone commented last time wondering how to add the text area boxes at your own blog. Simply add these html tags in your post <*textarea*> place whatever text you want in the box here <*/textarea> -- just remove the * stars and it should work!