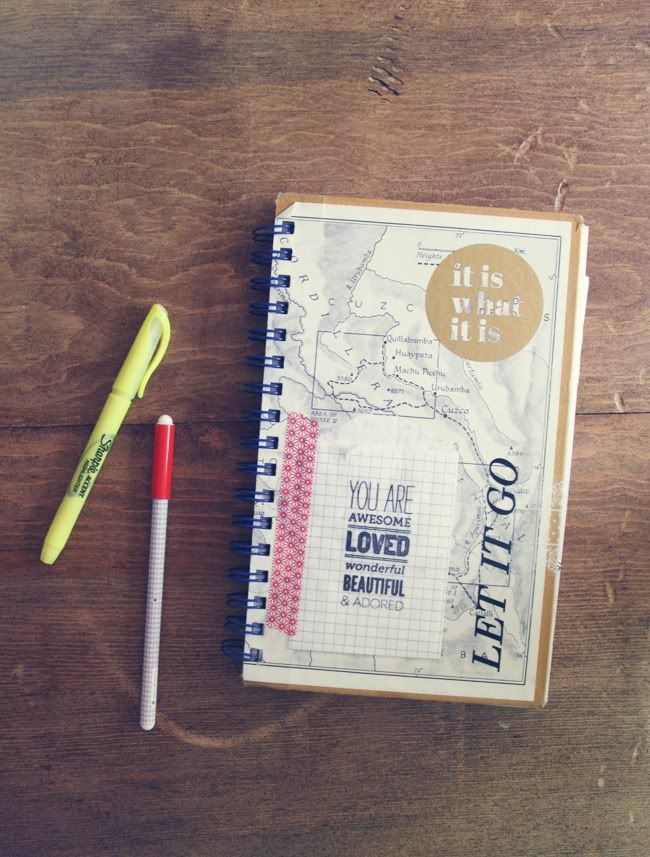 This is how I keep it all together. a simple notebook, where all my random thoughts and to-do lists get written down. Well, I wouldn't say I am a super organized person but things need to get written down and so I have a

notebook

to do keep it all together.
Remember this
tape notebook
I blogged about last year? Around Christmas time, it just
disappeared! I was
convinced
elves took it. But it probably just got lost in the abyss of my endless junk.. ;) I was a little lost without it. So I had to move on and create another notebook. I picked this notebook up from a vendor at Renegade Craft - it's made with an old book cover.
I always have to have a notebook. It was just something I started out of high school, writing things down and everything - I shared
my collection of notebooks
I've kept ever since if you want to see past notebooks.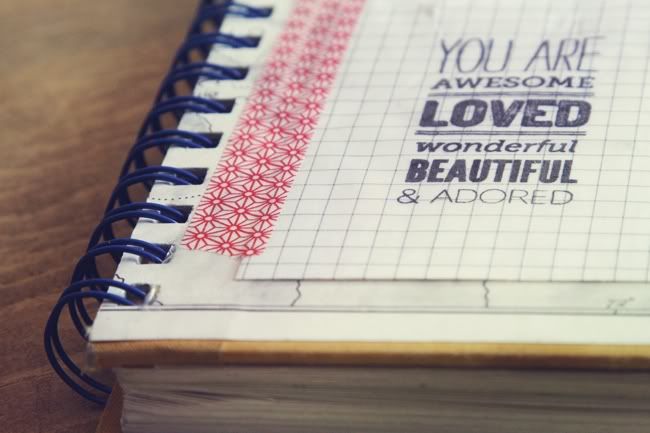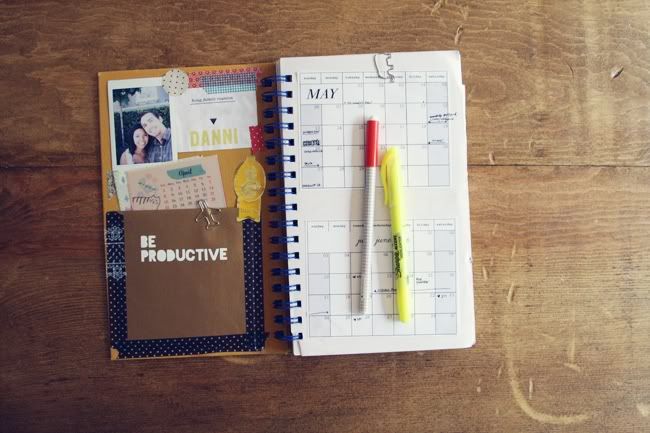 Endless to-do lists. I like lists. There's something so great about just a simple pen & highlighter (to cross things off when they're done!) Sometimes if something isn't written down that I get done, I'll add it just so I can cross it off ;) (tell me there is someone else out there who does this too!)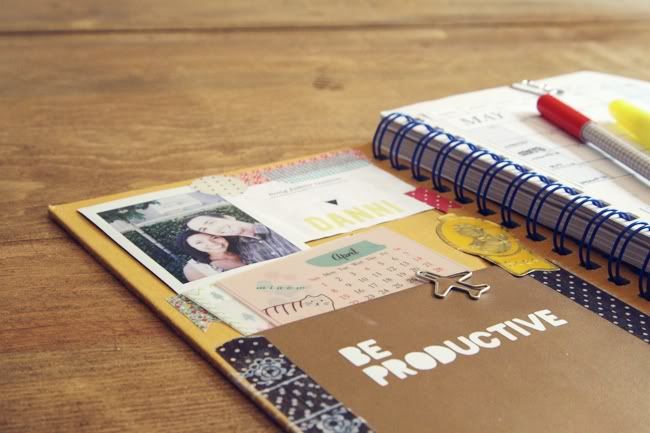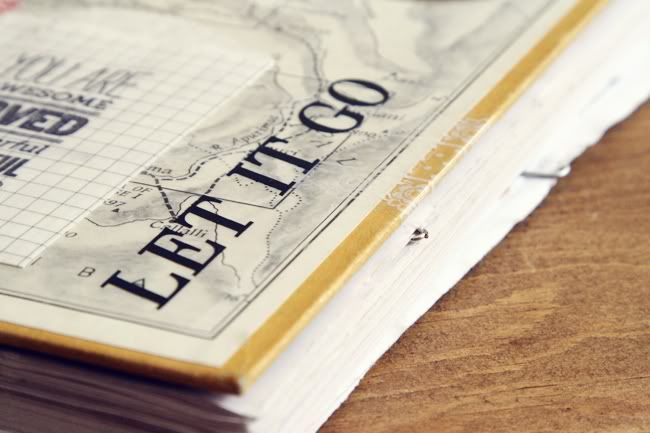 I stuck a few vinyl decals with simple sayings that I often need to remember. What about you? How do you stay organized? Notebooks? Phone/Computer? Keep it all in your head? (I'd say that's impossible unless you are way legit)
Anyway, I know I don't

usually

do links but here are some I stumbled across this week that I thought I'd share :)
>> Kern me - a kerning game for designers, actually pretty addicting - what's your score? ;)
>> Another awesome article about creating a social media strategy over at papernstitch.
Nick worked late pretty much all this week so this weekend we are just taking it easy and spending time together to make up for the missed evenings ... I can't believe March is already over! Hope you have a fantastic weekend friends. See you on Monday. xo.