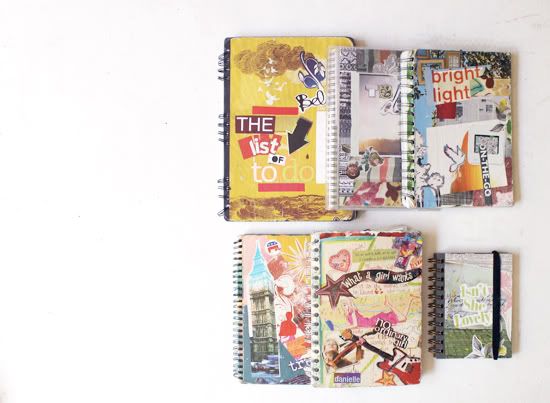 Remember my washi tape notebook post? I mentioned I've always kept some sort of notebook to write down "to do's". I recently found a stash of old notebooks I've used through the years, and thought it'd be fun to share them with you ;)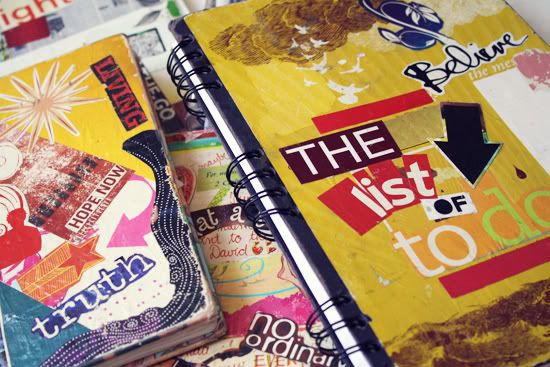 So back in high school, I was really into Modge Podge, has anyone heard of it/used it? Good old modge podge. I modged everything! I modged my binders, candle holders, frames, I modged a huge trunk I had - it was awesome! That was back in the day when I still got magazines, I'd have magazine scraps everywhere and it was so fun hunting and cutting content to use. Now it seems sad to cut up magazines since they seem to be a dying art.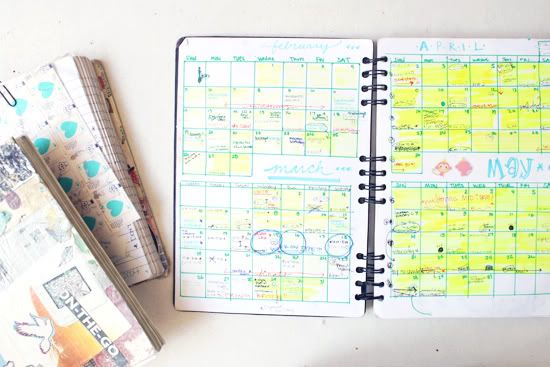 I would draw out my calendars each month, hehe. Now I've upgraded to making them in illustrator and printing them out ;) I mentioned in the other post that a friend saw this once and commented that I was ocd. Maybe a little? hehe.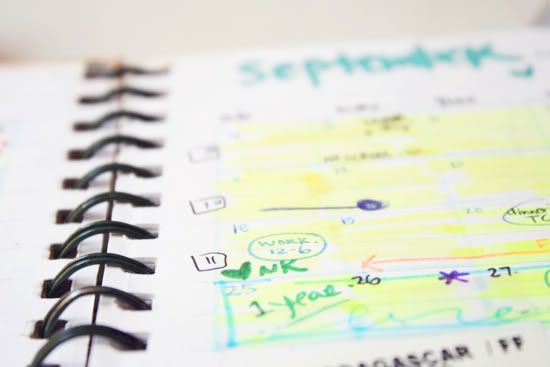 AWWW, this was my favorite part as I was going through these notebooks. I totally have September 25th marked as our "1 year" with a heart and Nick's initials ;)
Nick & I talked about beliefs and different things one night at a 'casino night' school event, then I invited him to church with me. We went to church one evening and had in-n-out hamburgers at a park afterward. (We got married at that same park) Found this name tag in one of the pages, from the night we went to college group at my church. It totally took me back to that time over 5 years ago and thought about our whole journey. I'd love to go back and see us again then. Kerri had a really neat post about falling in love, she says "There's something about falling in love—with that person you're going to spend your life with—that is unparalleled" It's true. Those first months were so much fun, the excitement and newness of it all. I love Nick even more now, but will never forget those first months when our relationship was just starting out.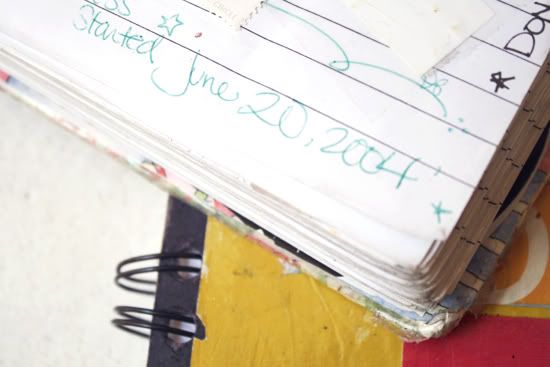 2004?! Seems like so long ago.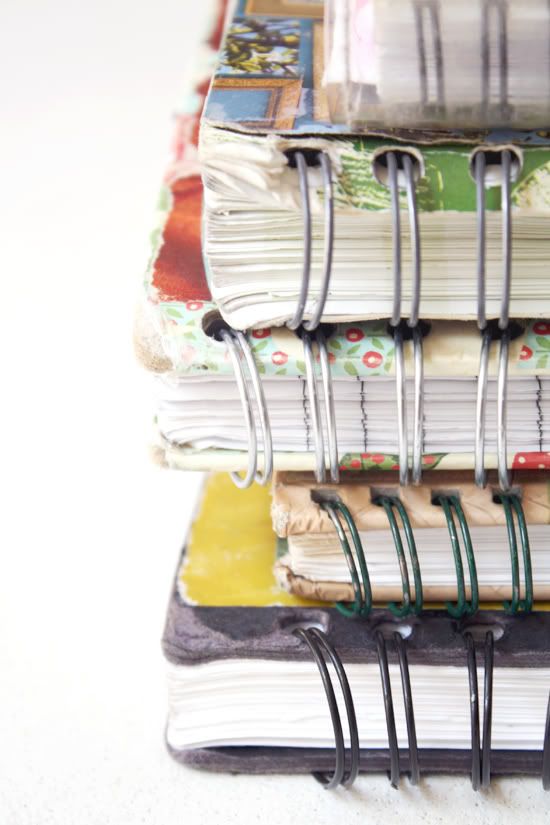 Well used and well loved.
I've never been good at keeping journals so I realized these notebooks kind of served as a substitute for them. I can go through the calendars and see what I was doing around that time, go through all the pages of lists and to-do's. If you have journals or notebooks stashed away, have a look at them! It is so much fun going down memory lane.