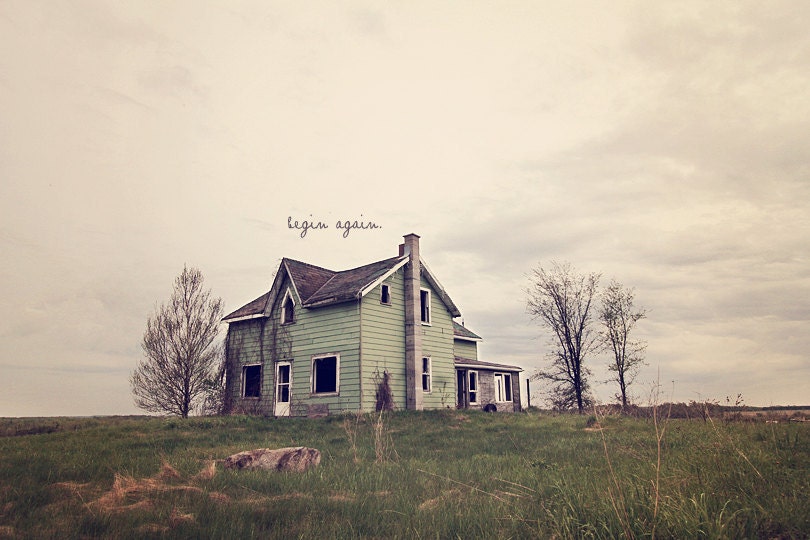 So I mentioned last Friday that Nick and I have been trying to buy a house. Some of my closer friends know that my plans kind of change with the wind. Just a couple months ago, our plan was to possibly figure out moving to England next year. (I love England!) Then my dad mentioned we should just get a house because "now is the time to do it" so then we
got serious about that and got pre-qualified, got an agent, and started looking. At first it was all so fun and exciting! Checking out houses, imagining what we'd do with the rooms. Then at some point, buying a house officially became not so fun and kind of heartbreaking. 3 offers later & 3 times getting rejected, here we are!
We just submitted our 4th offer on a house we found in the city we currently live in. It was built in the 30's...and is pretty perfect for us. Nick was so excited about this house because he said it reminded him of the midwest. (He's from Missouri) He was literally jumping up & down like a little kid, it was pretty cute ;) It was by far our favorite. It's in a good neighborhood, it's charming, it's awesome. Our friend told us you can change the house but you can't change the neighborhood, so true. It's over our price range and needs some work but my mom & her husband said that when you know, you just know. Unfortunately, this house also had received multiple offers. So right now we're waiting. and we know there is a big chance we won't get it. and even by some crazy chance our offer does get accepted, we'd have to wait for the house inspection to see if everything even checks out okay and the house isn't falling apart or anything.. heh. Oh, here are some pics that I
instagramed
of my favorite parts of this old house: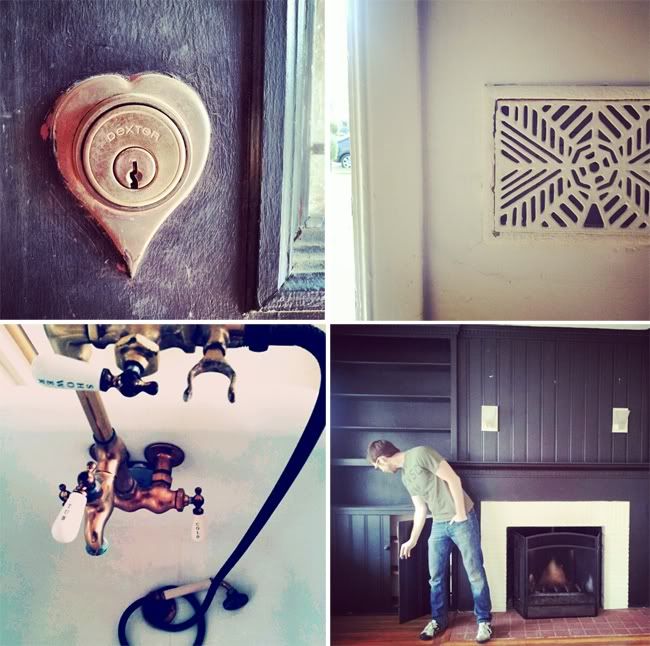 Front door has a heart keyhole, random but one of my fave parts. Cool mail slot. A super old tub (don't know if we'll actually use this but it's got cool hardware) & a lovely built in bookshelf. It also has a milk door, I love it! It just reminds me of simpler times when milk was hand delivered. So cool. I know it's silly to share pics of a house we may not get but it's just too fun not to share.
So all that to say - home buying is crazy! I guess I wasn't sure what it'd be like. Did I think we'd get accepted on the very first offer we put in? In my perfect world or maybe if we lived in the midwest, yes. But then if we were looking in the midwest, we could buy a mansion with what can barely get us a 2/3 bedroom, 1,500 sqft house here ;) I know at the end of the day, it's out of our hands. We offered what we could, and we just have to trust. and maybe it's just not time for us to get a house right now and we have to be open to that too. (our agent told us that the market just picked up suddenly and there are 1000 or some crazy amount LESS houses on the market then there were last year. timing. go figure!)
I mean, I know it's different for everyone but how many offers did you submit before you got your house? What is your story? Any advice? Anything to be cautious of or look out for? Would so appreciate any of your own experiences/stories/insights you can offer about this whole thing, it's such a new and crazy life-experience. We are enjoying this whole thing and we've learned a lot so far - it'd just be nice to put an offer in w/o there also being 5 or 6 other offers too. Thanks so much for reading friends!