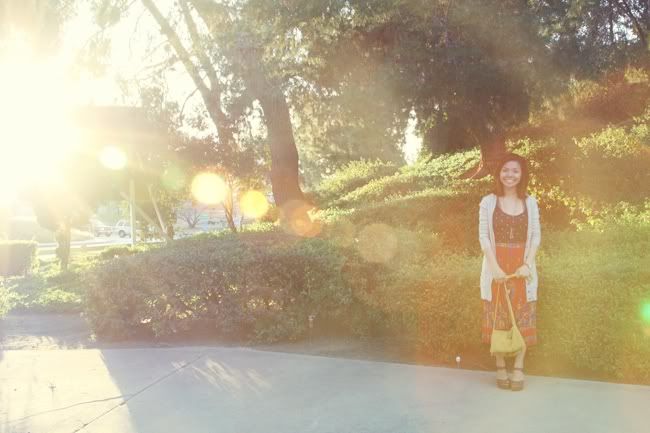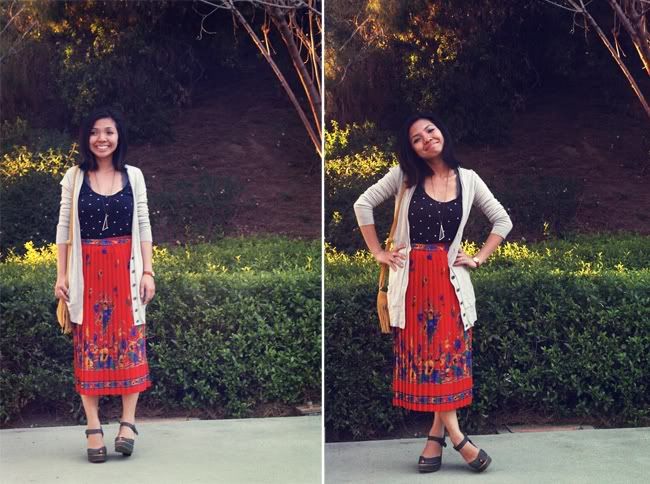 I was pretty excited when I found this skirt at a thrift shop for only $3. It was a matching set and included a top too (with shoulder pads!) but that would probably be too matchy-matchy .. plus not sure about shoulder pads although I'm sure they'll make their way back in one day ;)
I am really liking polka dots right now too.
I really like this length for skirts because I'm kind of on the short side (I'm just under 4' 11") and I feel taller in this
mid-length type of skirt. Don't get me wrong, I like being short. It'd just be nice to actually be able to buy jeans that are the right length on me w/o having to fold them or sew them (and I never get around to sewing anything) Any other short friends out there? ;)
Shoes: DSW, brand nine west vintage.