What can I say? New Orleans captured my heart. The time I spent in New Orleans was a once in a lifetime. I was super fortunate to go as a part of the beNOLAbound group and meet so many other amazing people. I decided I'm a big fan of things I've never seen... in real life that is. You can see pictures and watch videos of places & things, but unless you go to the actual place, you can't fully grasp it. New Orleans certainly showed me lots I've never seen before. I felt like I was in so many different places just walking around New Orleans - sometimes I felt like I was in another country, other times I walked around to places I've not ever quite experienced before. So here are some photos I took to share with you. Some of these photos may be a bit random, but for some reason these experiences and things I saw stood out in my mind.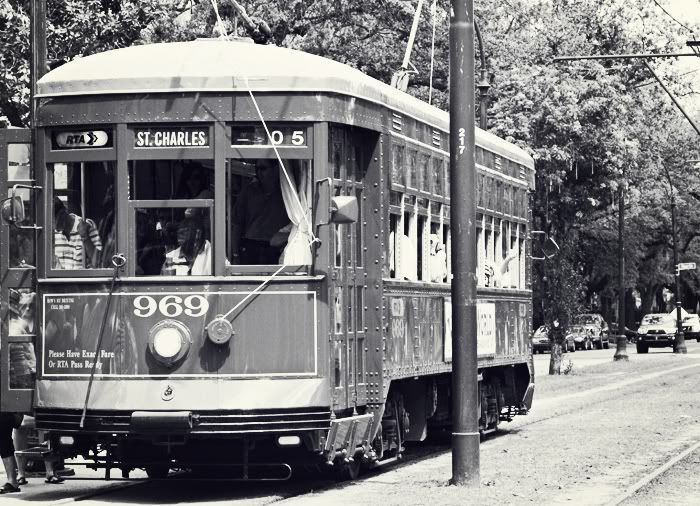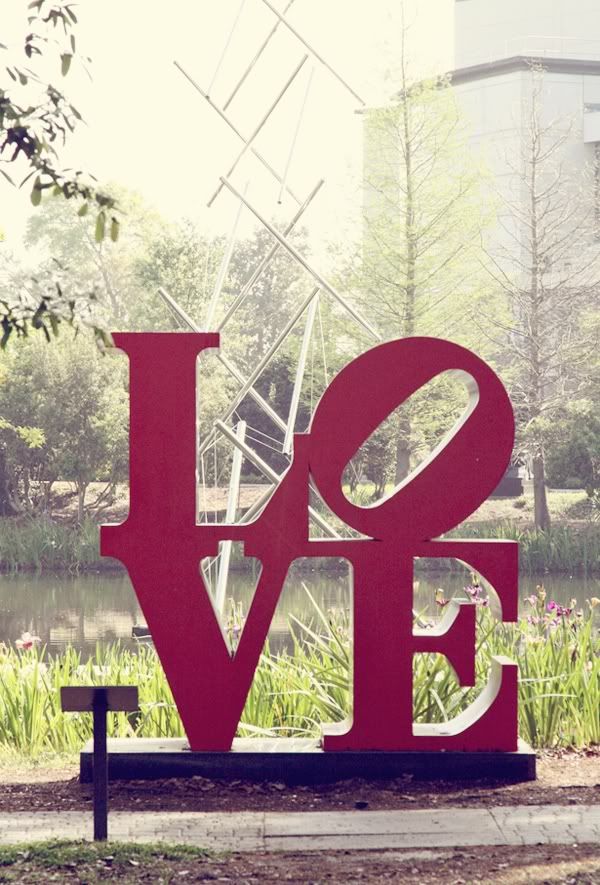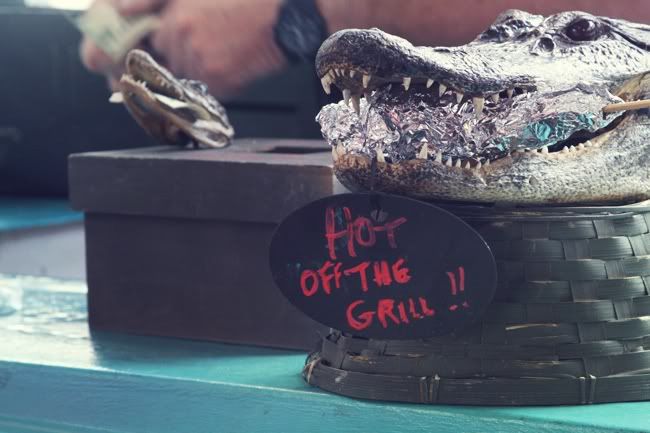 Alligator jerky stand. This is probably a tourist thing but I've never seen it so I took a picture.
Along some street I was walking, a big parade appeared with a full band - it was a couple who had just gotten married. Wedding parade? Amazing! The newlyweds were at the front of the line, followed by the band, followed by all their guests. Is this common in nola? Well, it was one of my favorite things for sure.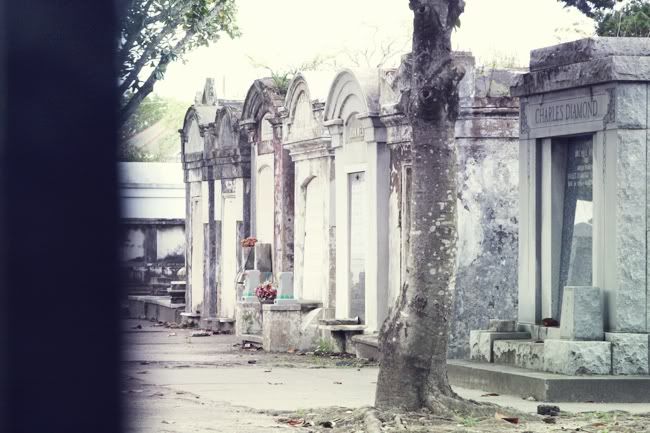 Above ground tombs?! Never seen it. Crazy!
The first night they took us to a hornets vs laker game. I've seen the lakers, but never seen the hornets ;) Pretty good game too (lakers won!)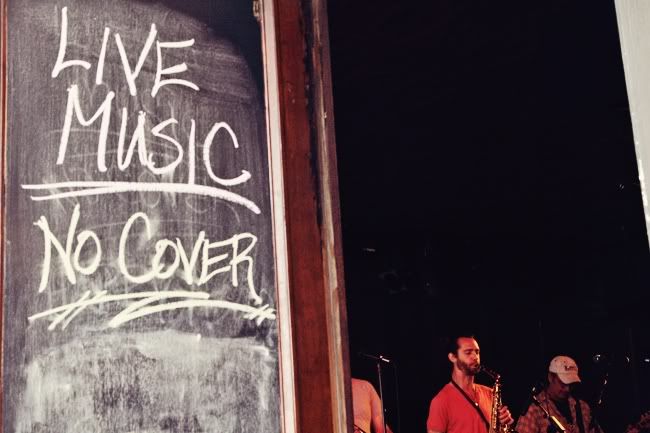 Live music at 2:45 in the afternoon. Can't really go anywhere here at that time to get live music.
Stopped by a tobacco shop. They were rolling cigars right there. Pretty cool ;)
Doughy goodness covered in powdered sugar -- Cafe Du Monde beignets. wish I could have one right now.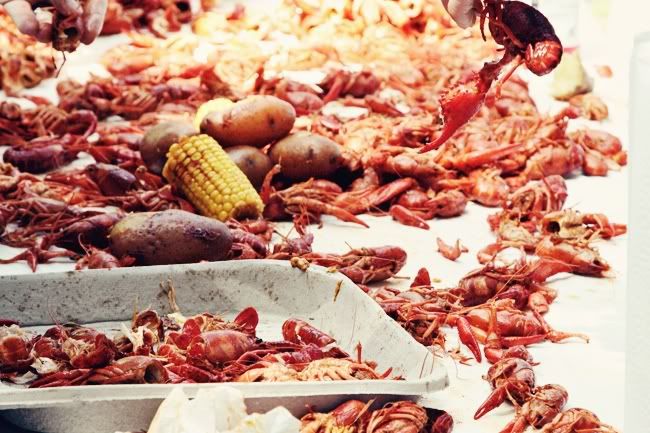 Crawfish boil .. what! I've never had crawfish. nor eaten it quite like this.
It was messy. and spicy. and really good!
All our NOLAbound friends, under the tree of life at audubon park.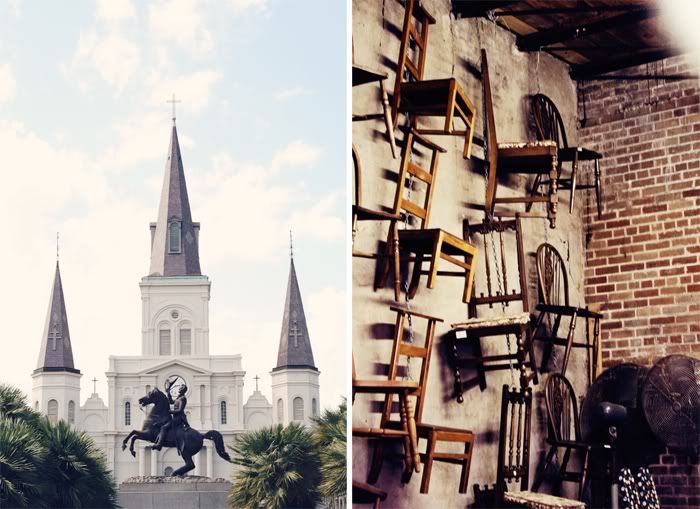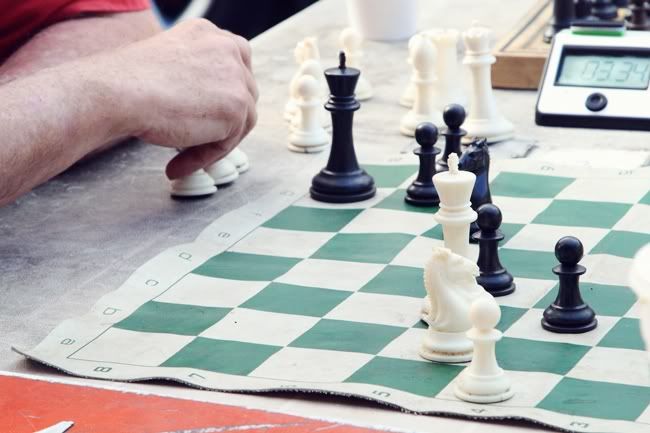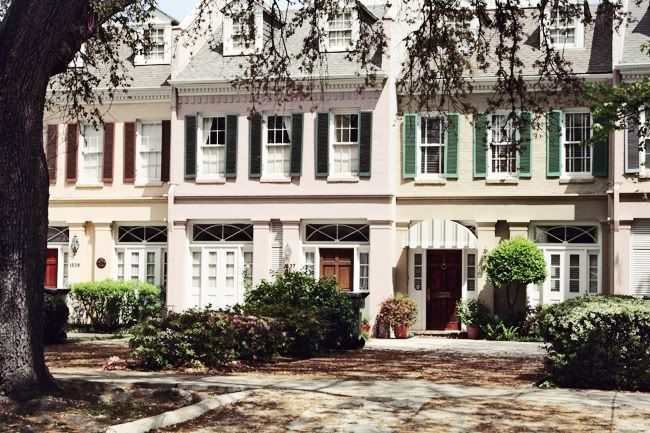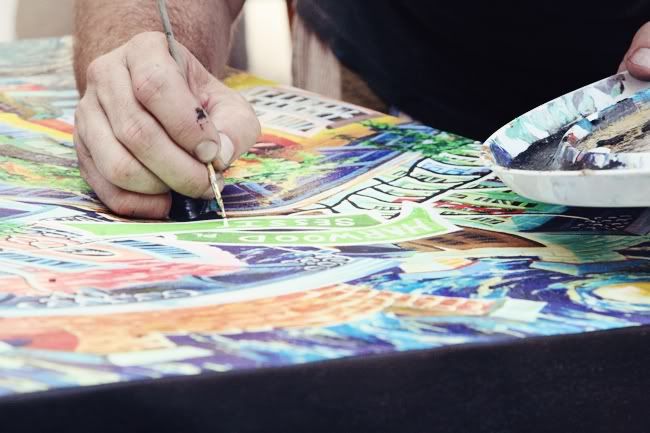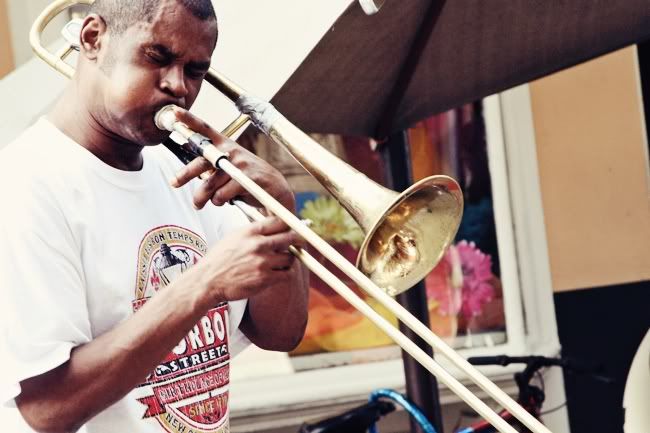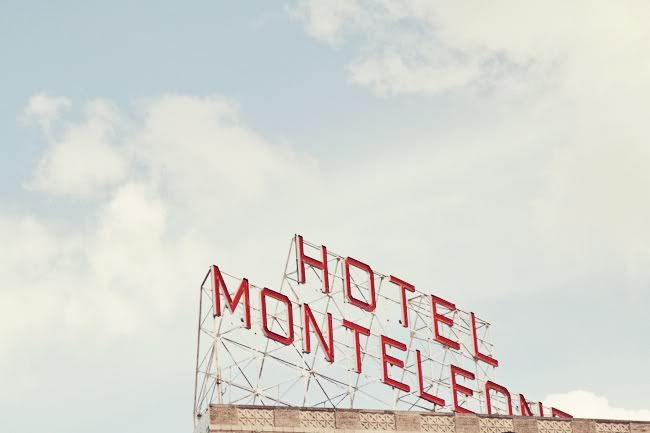 The last day I was there I got to walk around on my own..
I love exploring new cities on my own, it's so exciting and fun!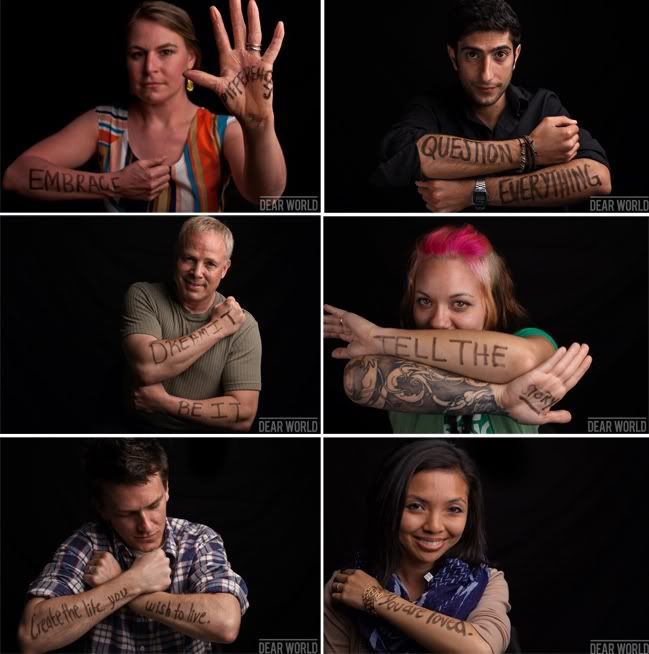 On the last night with the group, we had dinner at Irvin Mayfield's house and they had Robert Fogarty there, the founder of Dear World. The Nola bounders wrote messages to New Orleans and he photographed them. Such inspiring messages .. dream it, be it. create the life you wish to live. embrace differences. you are loved ;) It was a pretty cool experience.
Okay, so this isn't my story but I kind of have to share it because it's just too insane to not share. Zooey, the lady behind the whole nolabound initiative, was walking around on the streets of nola one night and the diamond fell out of her ring. She notices the next morning and mentions it in the elevator and our friend, Charlie happens to overhears her. They were together the night before, sitting on a bench or something. He mentioned he remembered seeing something shimmer or glimmer or whatever in a crack in the ground. They figured it was worth going back to look but what are the chances it could be the diamond? They return to the same spot, he digs out some dirt and pulls something out - the diamond! crazy right?! Love that story. I just think it's pretty funny cause Nicholas finds really random things on the ground sometimes.. but why can't he find a 2 karat diamond? ;)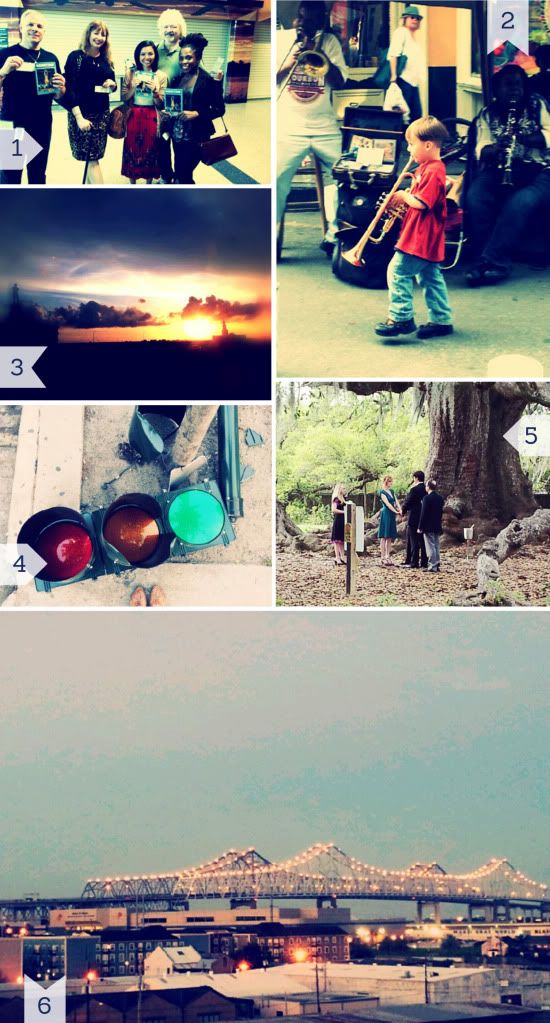 and here are some pics I tweeted in case you don't have twitter!
1. Friends at the hornets/lakers game!
2. Little kid playing the trumpet.. well, he would just blow into it occasionally, it was really cute.
3. Last night in nola sunset.
4. Traffic light on the ground, really big!
5. About 15 mins after we took our group photo, a couple came and got married under the tree!
6. View from our rooftop dinner.
Having had no knowledge of New Orleans beyond Katrina and Mardi Gras, I wasn't sure what to expect. I'll be honest, New Orleans wasn't exactly a forerunner on places I wanted to travel. Probably because I knew nothing about it. I've been around to a couple different countries... India, Vietnam, Rwanda, Philippines. But New Orleans definitely has their own unique thing going on and I don't think anything can quite be compared to it.
All I have to say is CULTURE! New Orleans is so full of it! Never have I seen so many people playing on streets, you can walk around and get lost in music everywhere. (and I totally did) I've never seen a street like St. Charles Street, where the trees are so huge they provide a canopy of shade for the streets. I seriously wish we could trade in our palm trees here in California for the awesome oak trees in New Orleans. The buildings were so charming: Brick, old shutters, chippy paint -- so much history, love it! I've really never seen a community so proud of their city.
We actually toured the city and met with local business leaders as a part of entrepreneur week. We got to experience New Orleans from an entrepreneur's viewpoint. NOLA has a lot going on. Exciting things. Inspiring things. The community here recognizes they have something special, something unique. and they're inviting others to come be a part of it. That's pretty inspiring if you ask me. I don't really see a whole lot of community going on where I'm from.
Is there really any other city out there that is like New Orleans? I'm pretty sure NOLA stands alone in what they have to offer.
I think the most inspiring thing I took from the trip is simply the people I had an opportunity to talk with and hear stories from. I heard some stories from people that lived through the storm. It kind of opened my eyes to just how devastating it was. Even as I heard stories, I still could not even fully comprehend what they went through. Sure we saw what the media showed us but after they were done covering the story - there was so much rebuilding left they we never saw in the news. Anyone who was there through that insane time has their own experience. It's been 7 years and they have moved on .. New Orleans has rebuilt. They aren't defined by it. But their stories & memories are still apart of them. I hope they will continue to tell their stories. Because their stories represent
community. healing. growth. and
strength
.
So anyway, would I go back to New Orleans? Definitely, I'd hop on a plane tomorrow if I could. Would I recommend visiting? Absolutely. You have to experience this city for yourself. Would I live in New Orleans? Totally. Whether you're considering where to vacation next or even a possible relocation, I'd wholeheartedly say to look into New Orleans. It's a pretty amazing place.
pss: if you're planning a visit to New Orleans - Curry left a pretty awesome list in the comments below so check that out and design sponge has a great new orleans city guide, be sure to read the comments in the post too for more suggestions.