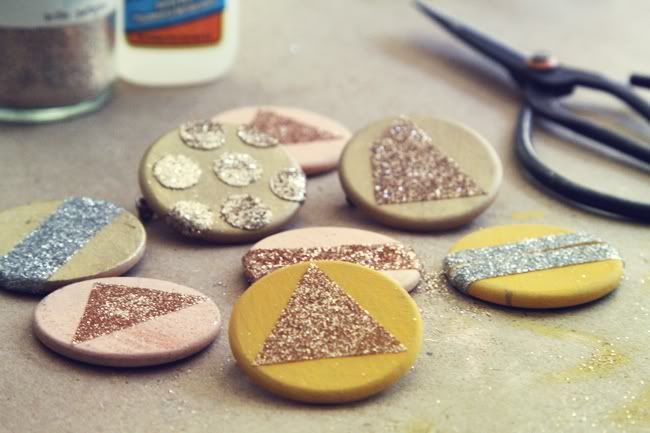 For this week's DIY, we're making super simple glitter buttons!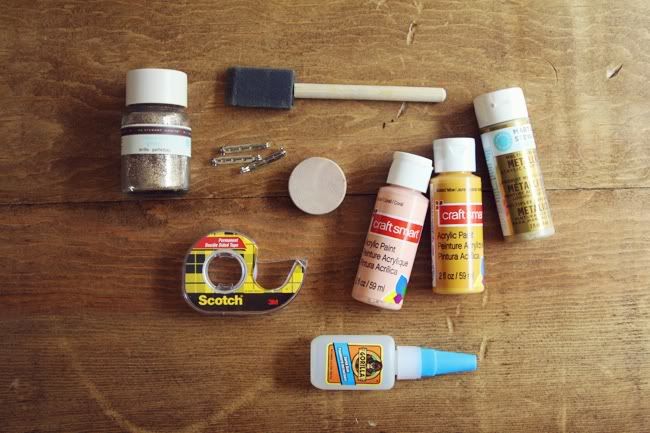 Optional: Glue Dots
Pin back bar pins
(I got all these supplies a
t
Michaels
craft store)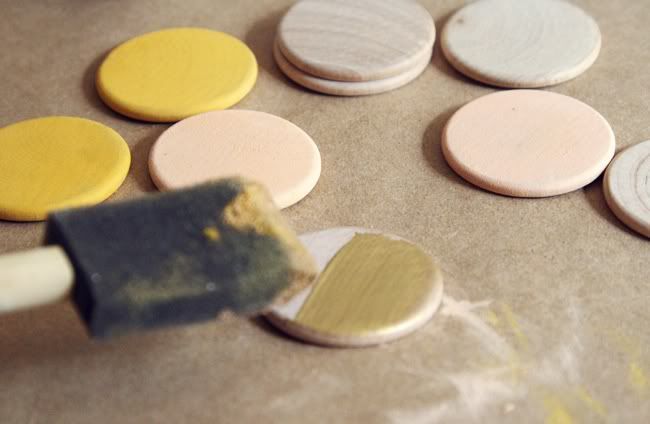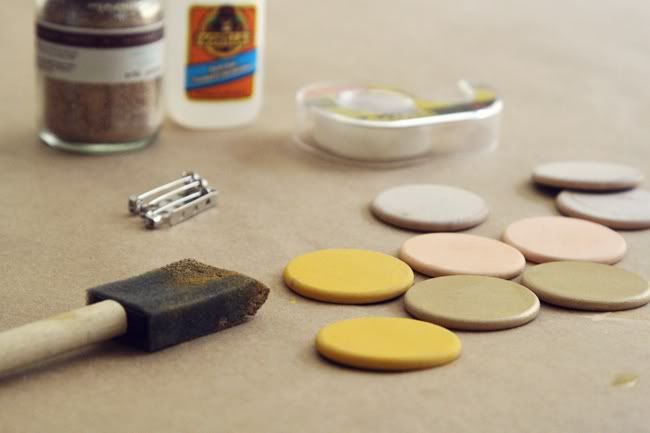 First paint your discs with whatever color you'd like your button to be.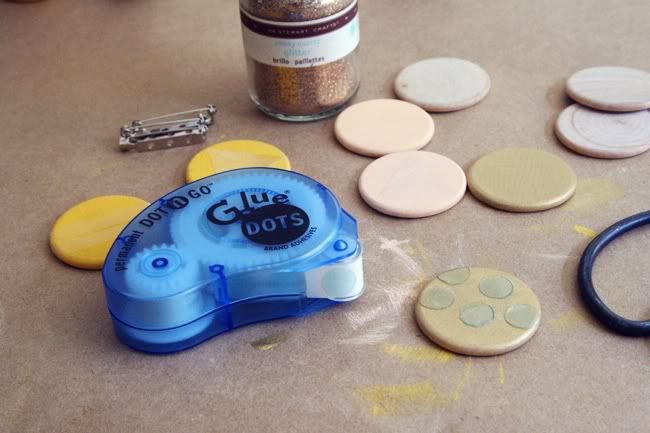 Once dry, take your double sided tape and place various designs over your button - you can do stripes, cut various shapes or even use glue dots for a polka dot pattern.
Pour glitter over tape and shake off.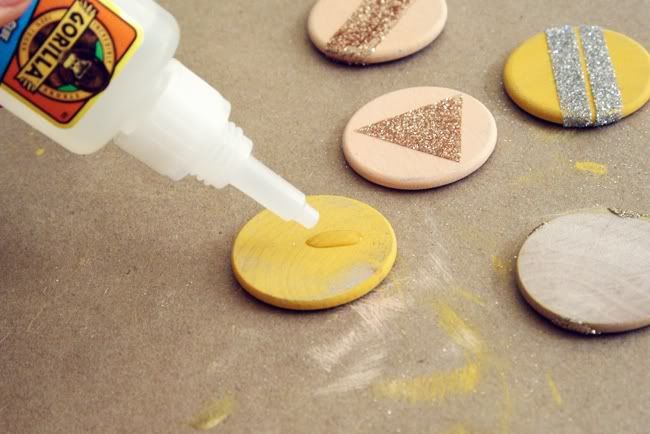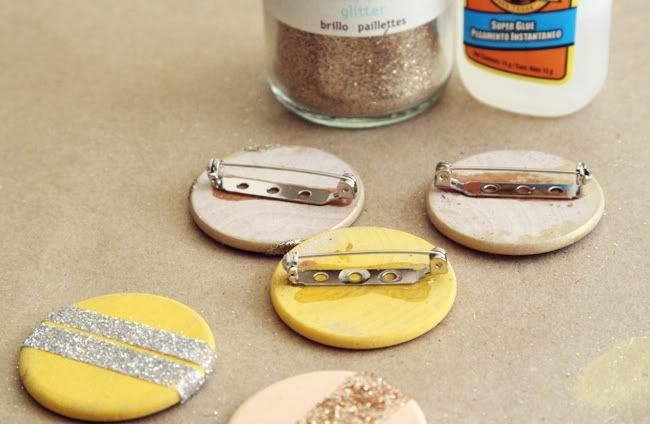 Lastly glue your pins to the back and you're all done!