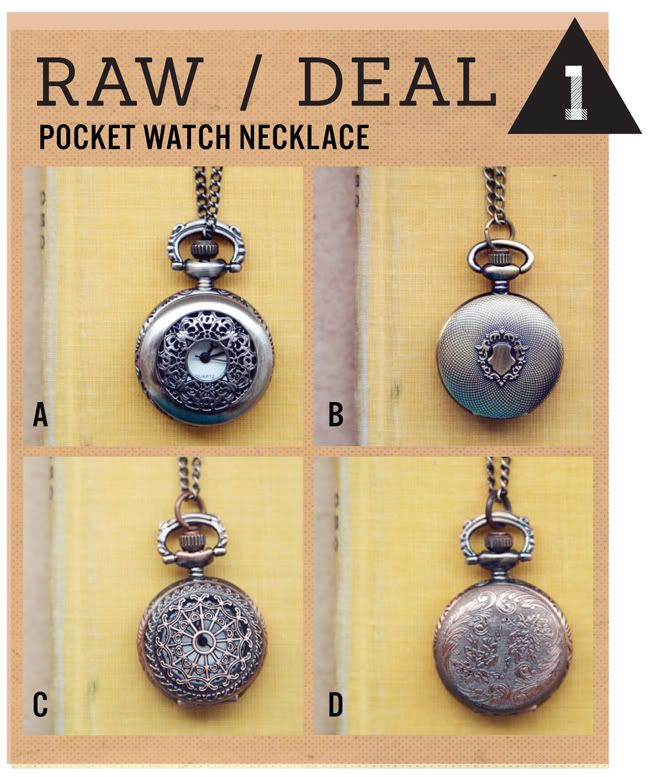 We're offering deals all week long here at the blog! Today's deal is for our oh-so-popular pocket watch necklaces. They're lovely vintage-inspired pieces and functional too. Buy 1, 2, or 3 today for over 50% off, available in 8 different designs!
Retail: $30
RAW Price: $14
Extra Info:
$3 s&h charge will be added to your order - you can purchase up to 3 pocket watches and the shipping cost is still $3.
Offer is open to international residents, shipping charge is the same.
A, B, E, H are an antique brass finish. C, D, F, G come in the antique copper finish. Clock pendant measures approx. 1.25" in diameter and hangs on a 28" curb necklace chain.
Orders will ship next Monday, May 7th. Any other questions, feel free to email me!