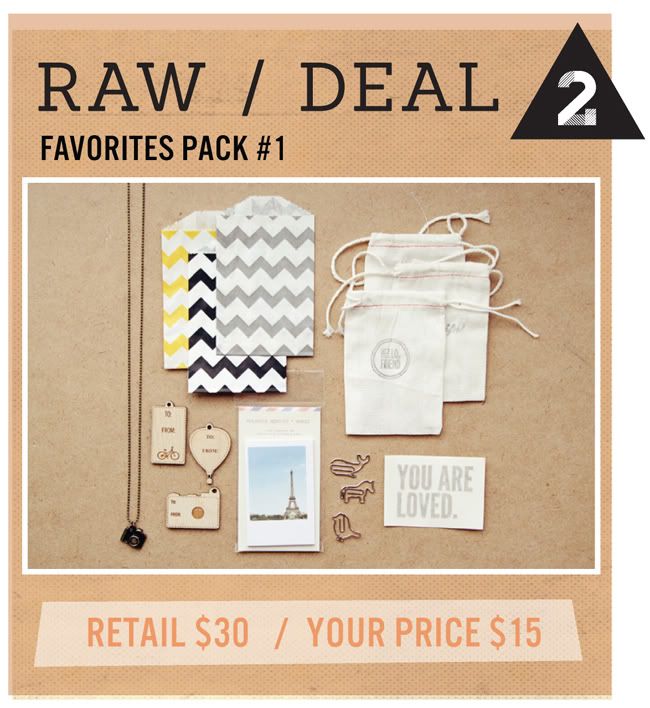 A pack of favorites from oh, hello friend & The Wanderlust. Your favorites pack will include the following items:
- 3 Chevron itty bitty bags
- 3 wood gift tags designed by oh, hello friend
- 3 animal paper clips
- 3 stamped cotton bags
- 1 Polaroid Post it pack
- 1 vinyl decal
- 1 camera necklace (antique brass or silver, color will vary)
Retail: $30
RAW Price: $15
Extra Info: Deal will remain open until Friday, May 4th. Offer is open to international residents. S&H to US/Canada is $2.50, $4.50 to all other countries. Limit of 2 packs per person. Orders will ship next Monday, May 7th. Any other questions, feel free to email me!
Simply click the "buy now" button below to purchase!