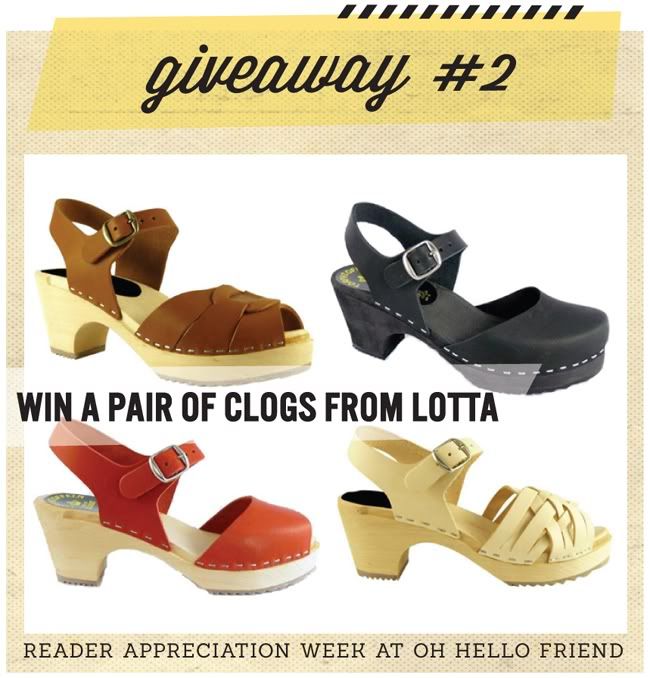 Our next giveaway is for one of my next favorite things: shoes! Enter to win a pair of your choice of clogs from Lotta from Stockholm! I love Lotta's clogs - they are super comfortable, quality, and all around fabulous :)
and if you've already done some things from yesterday's giveaway like follow oh, hello friend on twitter, facebook, or blogger - you've already completed an entry! Just enter your information below for it to count in this giveaway. Some new ways to win: Tweet about this specific giveaway, follow Lotta from Stockholm on twitter, & follow us on instagram!
Fine print: You must provide the required information for each entry or your entry will be deleted. Be sure to check back here to see if you are the winner! Winner will be chosen randomly. The more points you earn & entries you receive, the more chances you have to win! This giveaway is open to international residents! See additional fine print details in the widget below.
a Rafflecopter giveaway