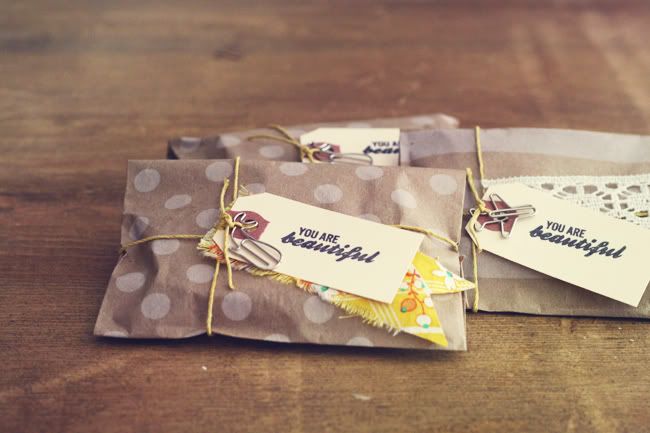 Thought I'd share a quick + easy package idea today! I love packaging, don't you? :)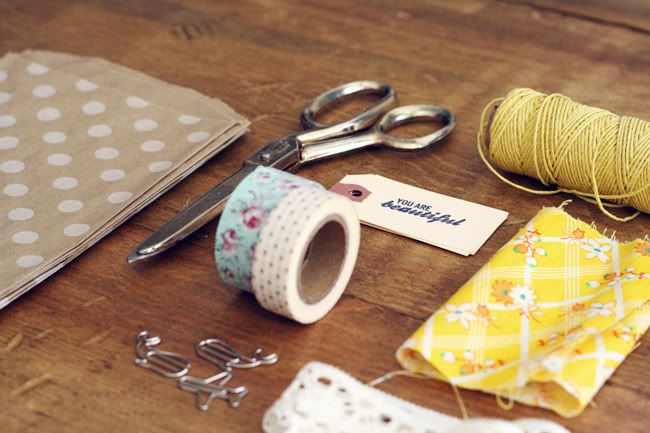 All you need is some scraps of fabric or lace, twine, paper bags, and some kind of embellishment!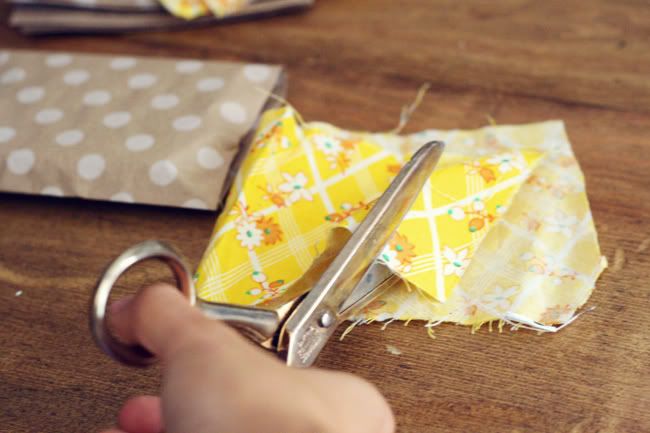 I cut the fabric into small strips.



Then shaped some of the edges like a flag. I didn't do it with the lace though.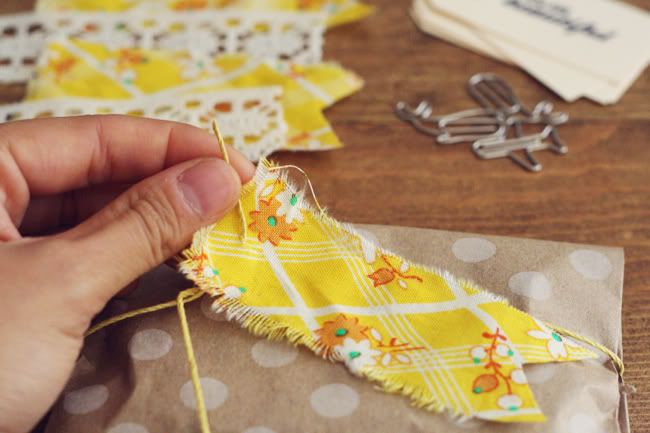 Cut a small slit into to the other end and strung the twine through.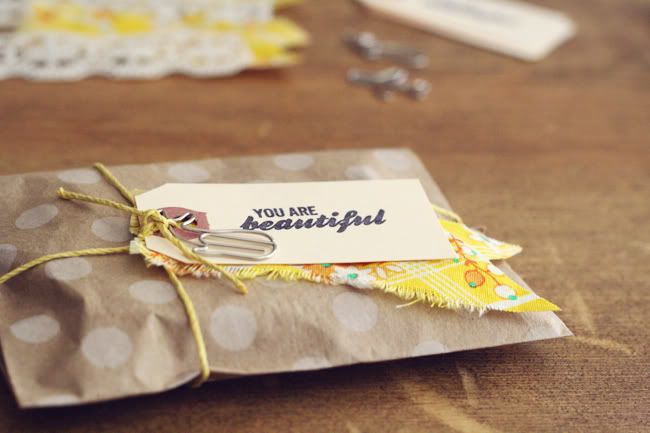 Tied on my tags & paper clips and done! Very easy :)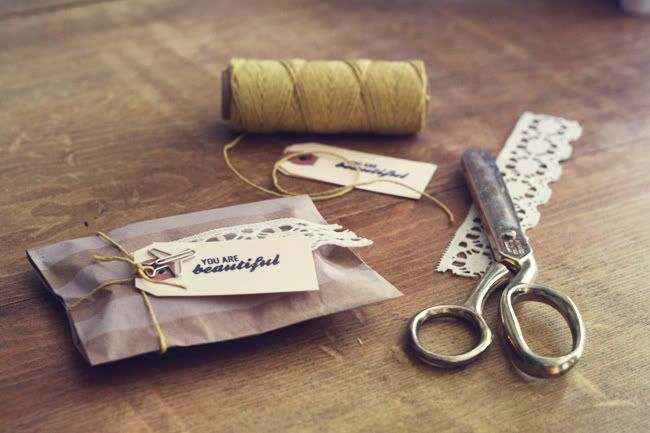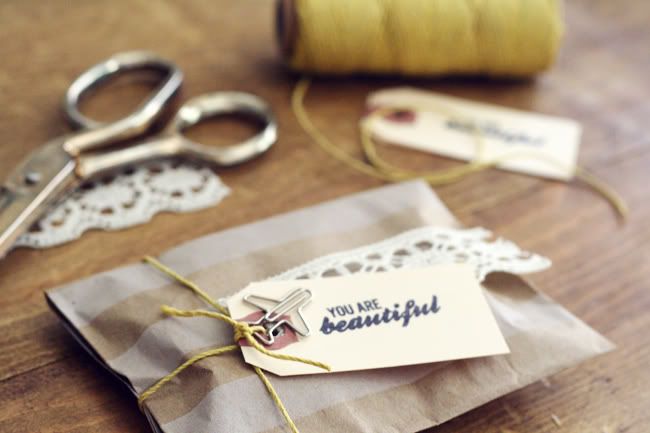 ps: here are the items I used: bags / paper clips / rubber stamp