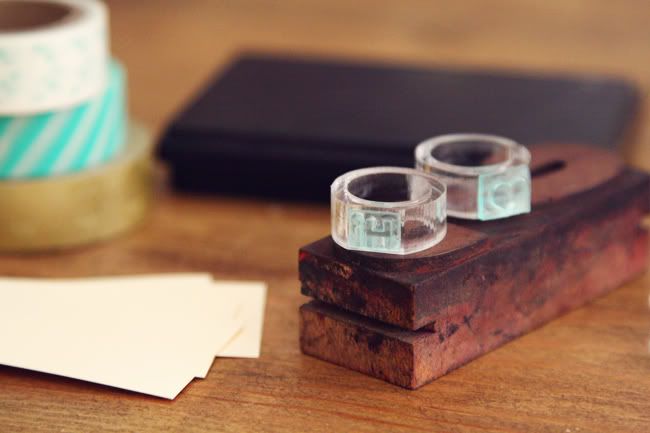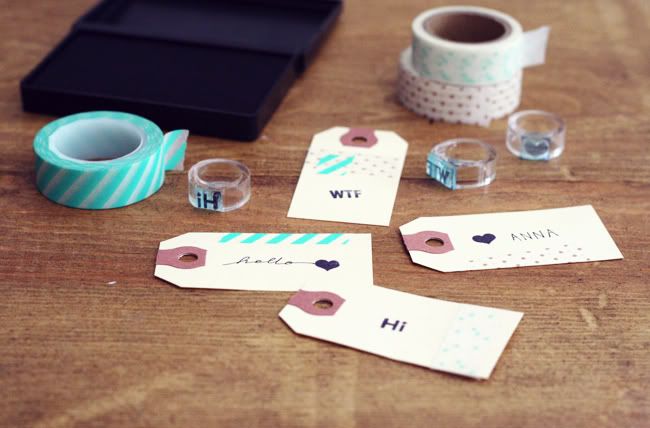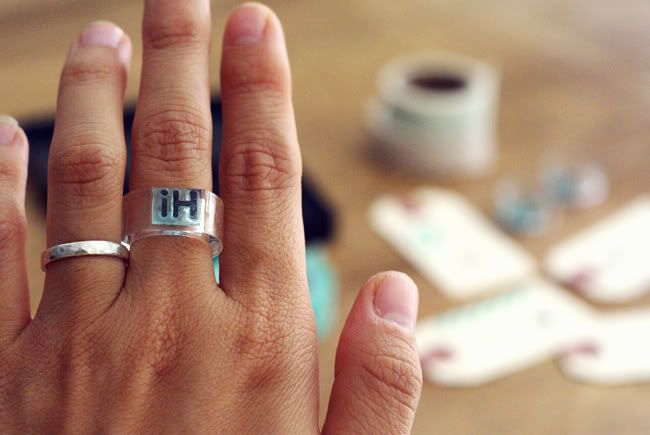 Happy Friday! So when I was little, I had these heart shaped princess stamp rings, they were the best. I was so excited when my friend Jen from
Plastique
made some stamp rings of her own up. Aren't they great? So novelty - you can wear them
and
they're functional ;) I love functional jewelry. Anyway. Thought I'd share some with you because they're kind of too cute to not share. Jen doesn't have them on her site yet, but if you want one
tweet
her or something and I'm sure she can make it happen.
So what are you up to this weekend? Nick's company is in Seattle this weekend for a gaming conference. We've been spending a lot of time apart with my trip to Asia and Vegas and now he's away for business. I had to stay home to get ready for
Renegade Chicago
&
London
which is next week and then we'll get to hang out for 2 weeks straight so we're pretty excited about that.
Well friends, hope you had a wonderful week and have an even more wonderful weekend as we enter into a new month :)