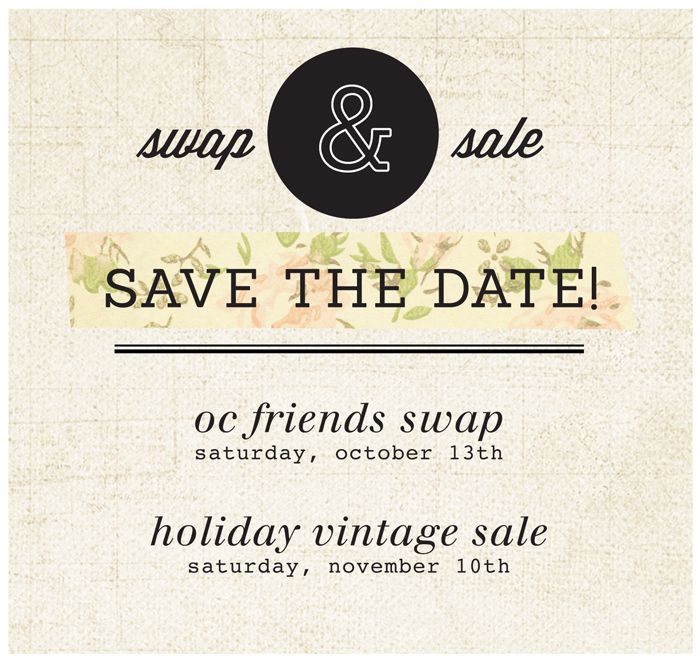 Just wanted to let you know if you're in the Los Angeles or Orange County area to save the date - we have some fun events in the works! One event is a friends swap/trade - I participated in one of these a couple years ago, it was so much fun and a great way to recycle your unused stuff & take home some fun new stuff. More details to come.
We'll also be having one more vintage sale for the holidays. Come and buy gifts - vintage goods make the best presents ;) You can
reserve a spot
for the vintage sale now - so be sure to
rsvp
!
If you're not in the LA/OC area, gather up a group of friends and start up a friend trade or sale in your own area! :)