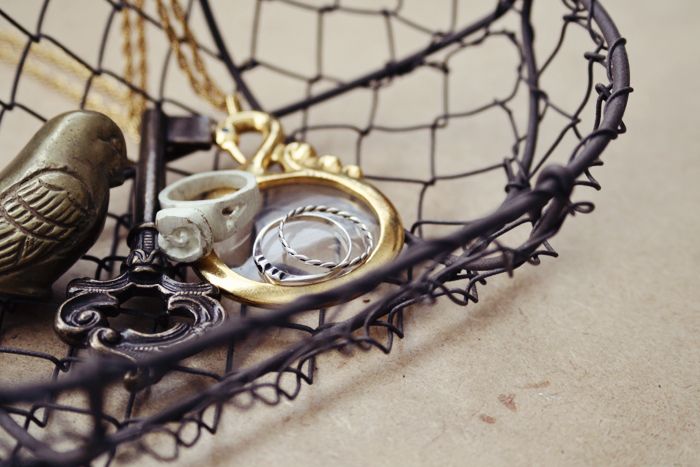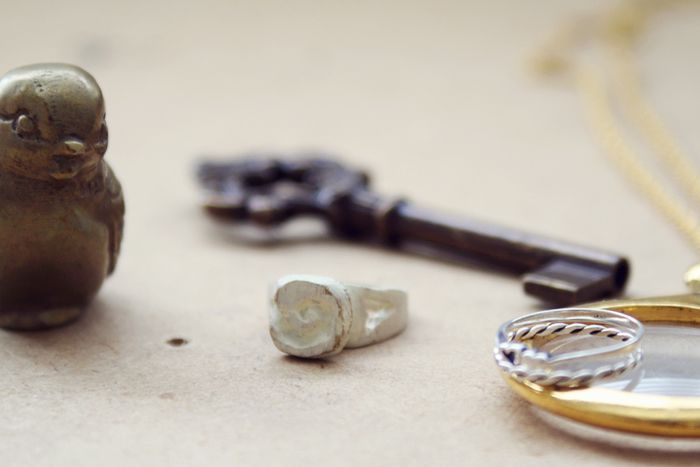 Today I'm sharing some special items with you in my collection. The first is a gold swan monocle necklace - I saw this at a flea market and asked the price but I didn't get it. Next thing I know, someone was tapping me on the shoulder saying he got it for me because it seemed like I really liked it. I told him I couldn't accept it but he insisted, I've never had that happen before! He wasn't creepy or anything, it was just a really sweet random act of kindness. My brother said maybe he was an angel :)
The next item is a vintage brass bird that my in-laws gave me for Christmas. It was wrapped up in a group of several boxes, each box contained a sweet little gift. It was so thoughtful of them, because they know I love vintage stuff! The 3rd is a key from my mom. She came across this listing on craigslist for a huge bag of old keys and bought them, knowing my love for old keys. It had pretty cool ones in it!
The last items are rings - 2 silver rings I wear all the time. One is from my time in England when I lived there, I got it in the local city for

£

3 or something and the other is a heart ring from nothing but silver (does anyone remember that store? I would go there in junior high) anyway, my mom and I both wear one. I can't even remember how long I've had it for but I never take it off :) and the other ring is a wood engagement ring that my husband made for me. What sort of special items are in your collection?
Can you believe we're already at the end of October? So crazy. I can't wait for Christmas to come soon! Hopefully the days will slow down so we can enjoy the holiday season.. although I have a feeling they won't ;) Have a wonderful weekend friends! xo.