Have you met the
cakies
girls? They are the cutest and sweetest little kids I know! They're so well behaved and one day if we are blessed to have kids, I will probably be calling Ruby up a ton for parenting advice! I thought it'd be fun to get some custom stamps made for the girls. I had the stamps for a while but was finally able to give it to them a couple months ago. Here's how I packaged the stamps up: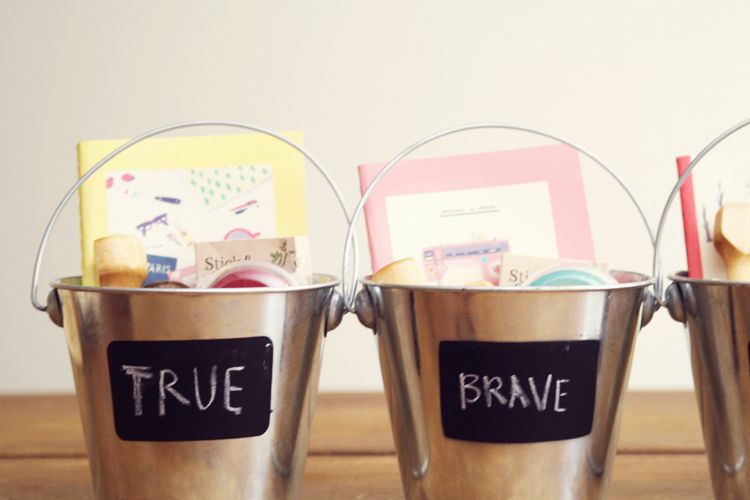 I found these tins in the dollar section at Target. They had a little chalkboard label so I wrote the girl's names on each one. Also included a little notebook, stickers, and an inkpad. Here are the stamps in action!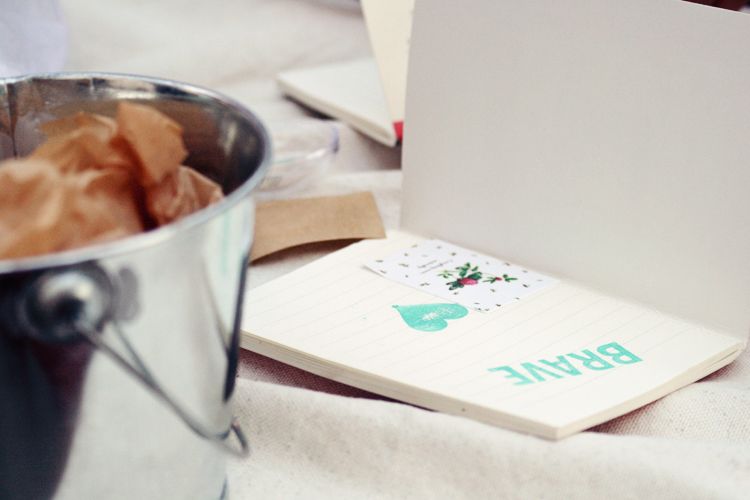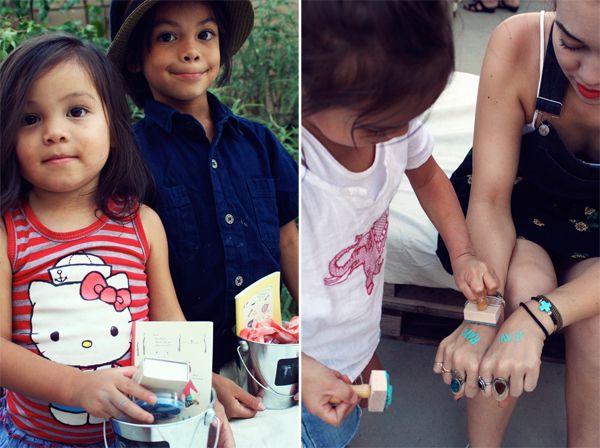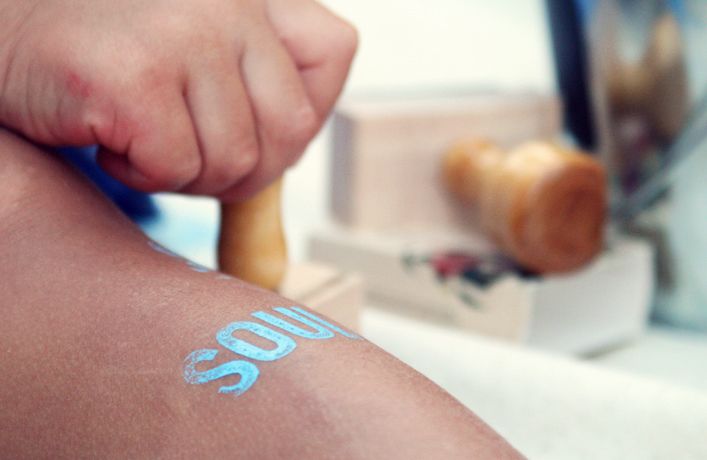 The girls got creative and started stamping Ashley & Reinna -
it was quite funny!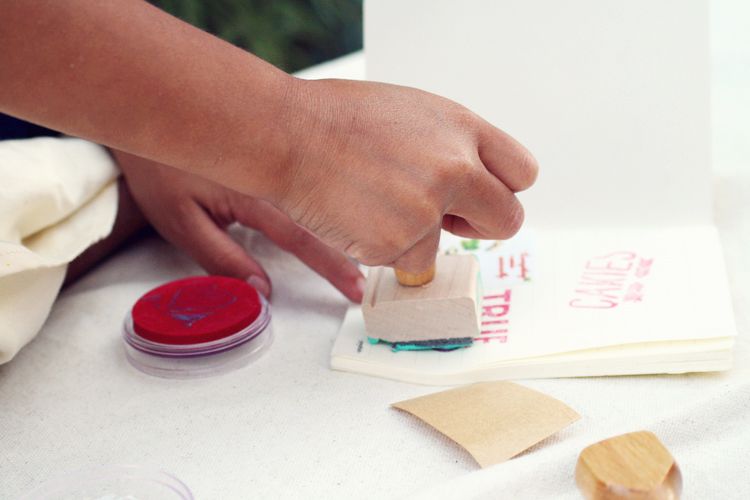 Ruby's girls are so crafty - she has taught them well ;) Custom stamps make great gifts for anyone, any occasion! They're especially fun for kids! you can call up your local stamp shop to get

a custom stamp made. or if

you'd like to order one, i have t

hem

available here at

my

shop as well

:)