So we have an announcement to make .... oh, hello friend is going retail! as in brick + mortar. Yep, that's right! If you live in Orange County, you'll soon be able to shop for all your favorite oh, hello friend goods & more in PERSON! If you follow me on instagram, you may have already seen some photos I've posted but this is the official announcement!
I have been really excited to share this with you guys. Well, some of you know this has been something on my mind for a loooooong time. I can't believe it was over a year ago I
asked your opinion
about this topic. I was pretty much ready to move forward with a shop but the spaces we looked at didn't end up working out. (too expensive, not enough space, too much space, etc) So we kind of put those plans on hold. But now I can finally take my sweet
vintage cash register
I bought 2 years ago out of the garage and use it! and seriously, I am always so drawn to displays for some crazy reason! I knew I'd make use of all these displays I have been hoarding, I mean, collecting over the years.... I must have subconsciously been gathering displays because I knew this day would come! ;)
We didn't really tell anyone we were thinking about it this time around. I didn't want to bring it up and then just have the plans fall through like before. I barely even told my family, I thought it'd be fun to just tell them one day, hey we got a store! But I had to tell my mom & dad to have them look over the lease for me, lol.
So Nick and I were just talking one day and discussing the future. I said it'd be nice to have a space to work in to get out of the house, which led us to talking about opening a shop for real. We prayed about it and Nick told me he'd start looking for some spaces but we figured it would be a slim chance because good spaces rarely become available and there were really only a couple cities/areas I'd want to open a shop anyway. We found a space in
Downtown Fullerton
but when I called, it had just been leased! I was so bummed but knew it wasn't meant to be. Then the guy told me the tenant in the space right next door was moving out!! I was pretty excited. We started negotiations and in a couple weeks we signed the lease!
It still doesn't seem real and sometimes I doubt and question and ask myself, "what have we gotten ourselves into?" ;) But honestly, I think this was just the right move. The timing is right, everything actually fell into place quite easily. We've been selling at craft shows for 4 years now so this just seems like the next step. I am so excited at what the future will bring. We are going into this with no expectations, because we have absolutely no idea what to expect! It could be awesome or it could fail miserably. We signed a 2-year lease so I guess I figured WHY NOT. Take a chance and see how it plays out. If we don't, we'll always be left wondering. If it doesn't work out, at least we'll have learned a ton of good life experience from the whole thing. Anyway, here are some photos of what we've moved in so far.. which is not much! Our grand opening is scheduled for sometime in January :)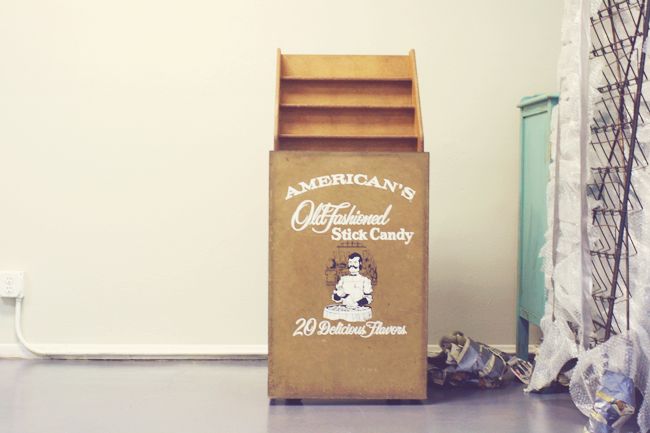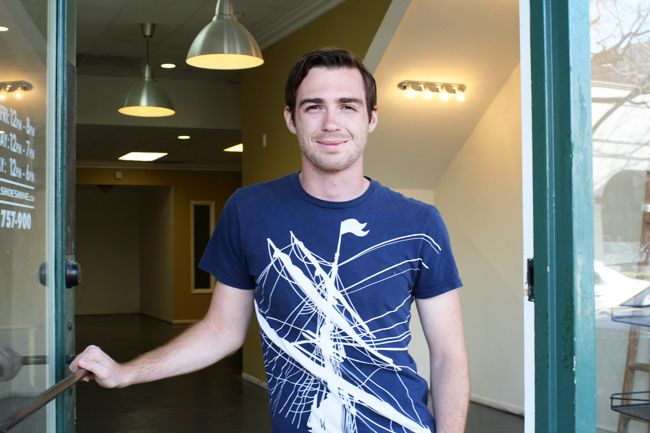 We painted the walls (yellow, what else?) and tore up all the laminate and got concrete floors! I am loving concrete floors! (we also got them in our house) If you want concrete floors done, my guy is awesome!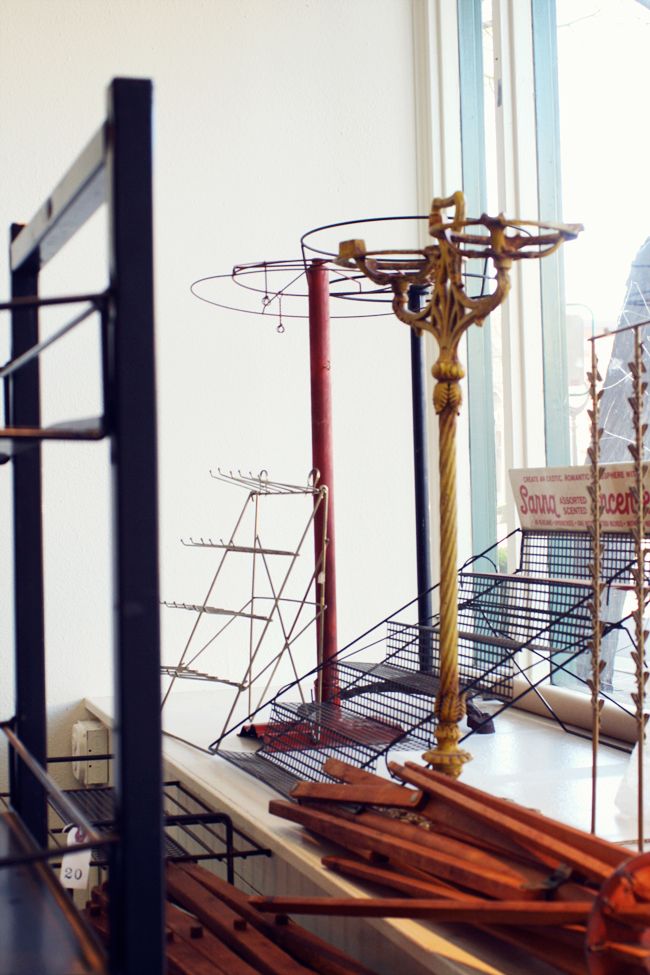 Anyway, be sure to follow us on instagram, we'll be posting tons of photos as we get the shop set up! #ohfshop - We're hoping to be open by next month so stay tuned for the announcement! If you'd like to keep up to date and for information on our big grand opening party, sign up for the shop newsletter by clicking here or you can sign up in the form below! Thanks for all your support friends :)