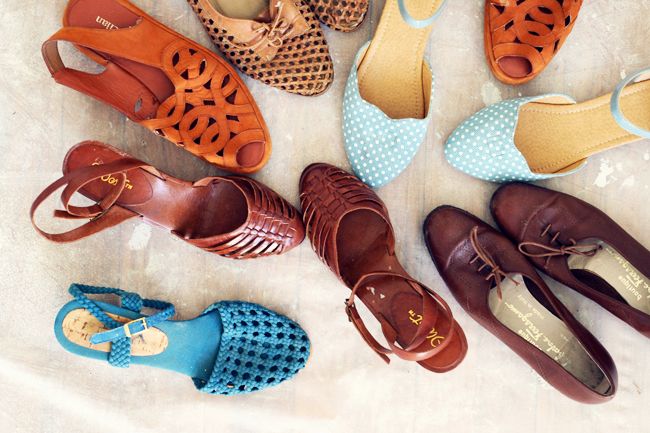 Shoes. I have to say, I think shoes are definitely my favorite accessory. Over jewelry, purses, scarves, watches. I don't know what it is about them! I mean, they go on our feet. They are just so cute. I wanted to take some photos of some of my vintage favorites. If anyone wants to do a shoe trade, I'm a size 5.5-6 ;)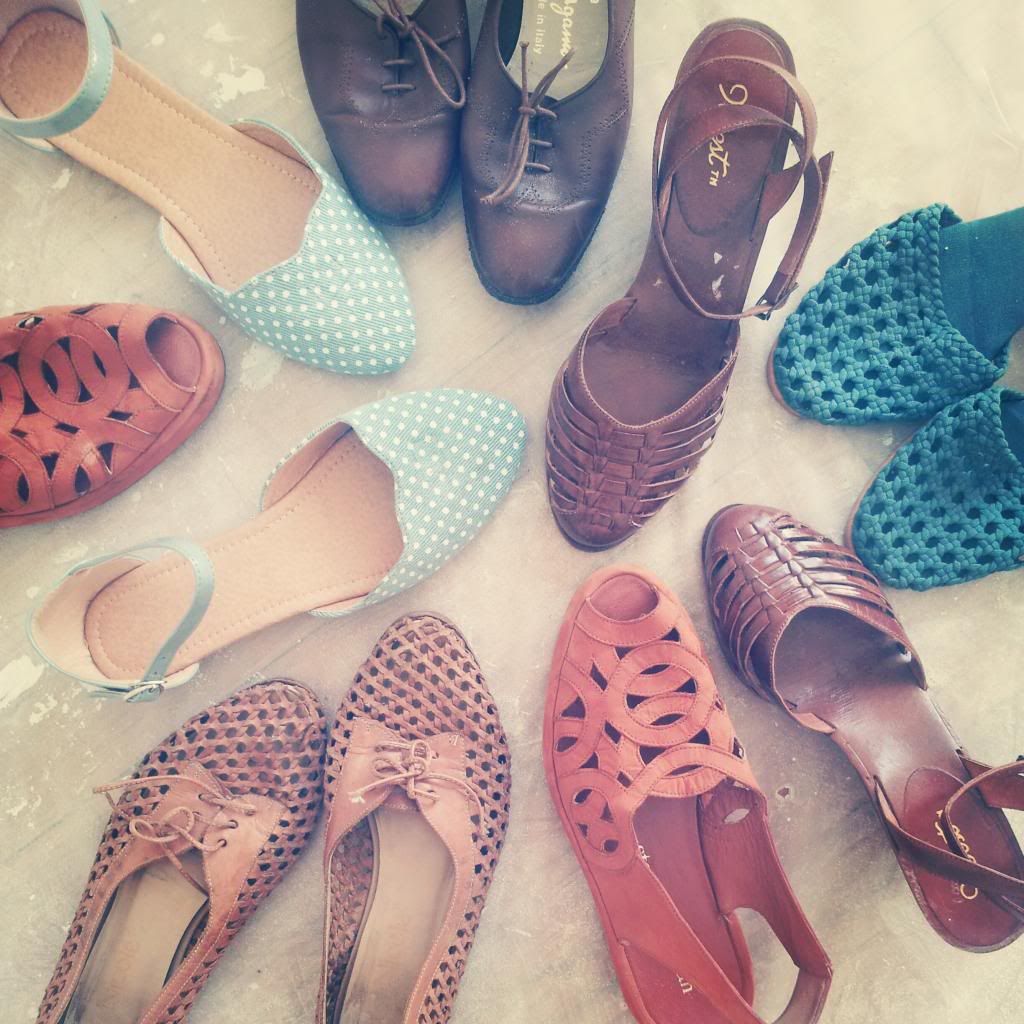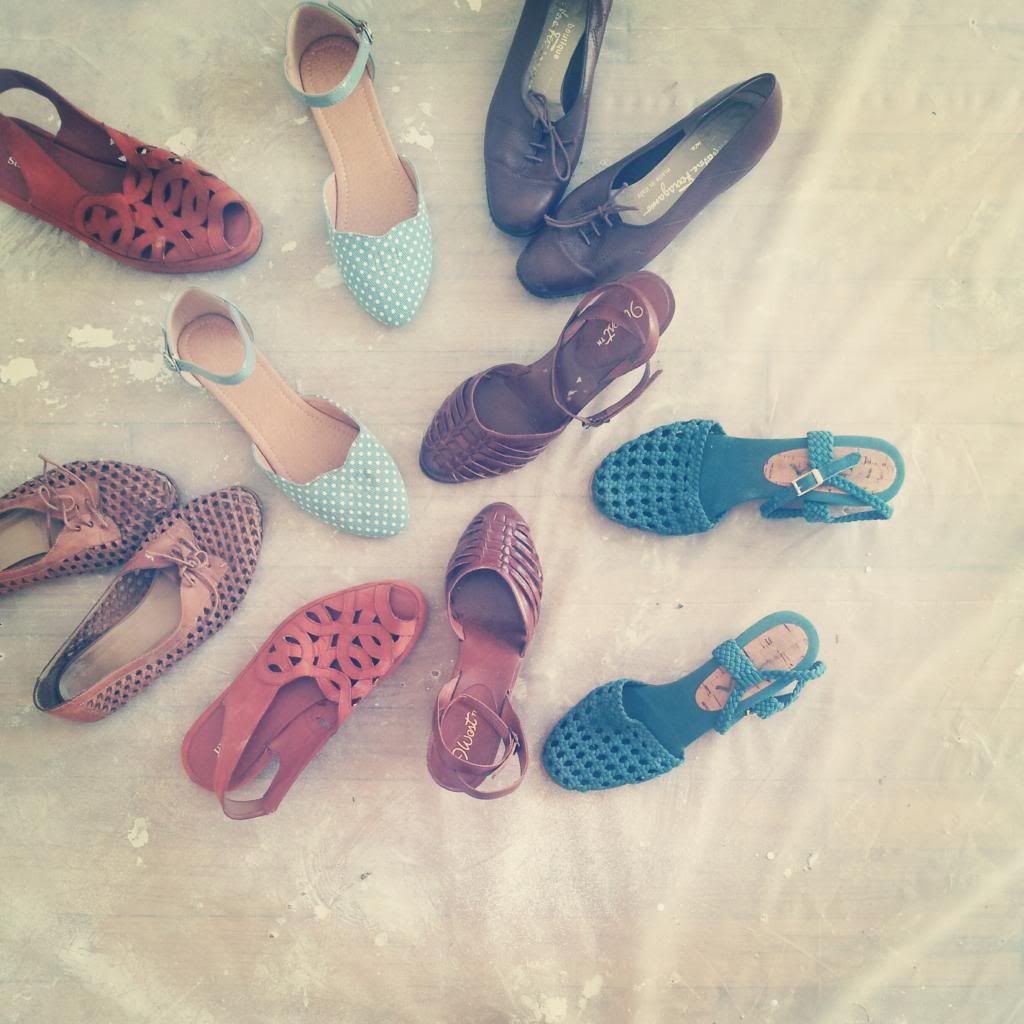 It was hard to photograph the shoes with my camera so I just used my phone afterward and edited the photos in instagram. It's so tempting to not just throw my camera out and use instagram for all photo taking and editing, it's just so much faster + easier!
So do you have any special plans for the weekend? Nick and i? Well we're scramming trying to get the shop open. We think we may have a date... so stay tuned! You can see a few photos we've been posting of our progress at instagram, under #ohfshop :) Will be posting a blog update next week too. Have a fantastic weekend sweet friends! Thanks for all your comments this week, hope you enjoyed all the posts. xo.