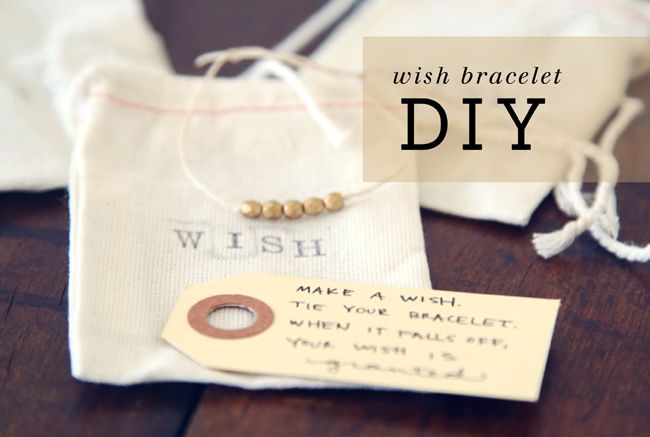 This is a really quick & easy DIY project, and makes a sweet gift for friends :)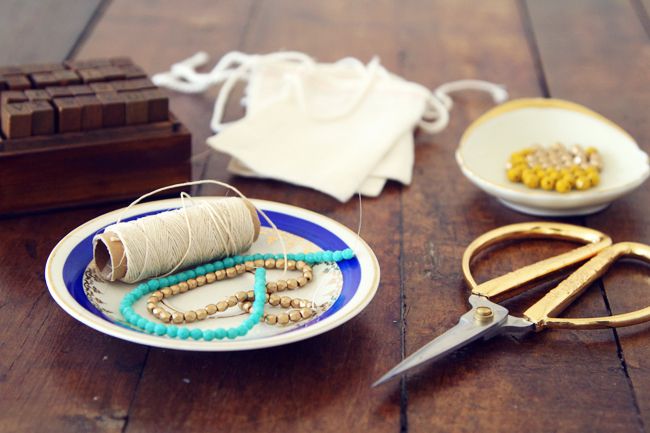 Supplies:
- Alphabet stamps
- Drawstring cloth bags
- Cord (mine is from here)
- Beads (I used Czech Glass from here)
- Scissors
- Gift Tags



First I measured about 8" for the bracelet. This can be adjusted based
on the wrist size and always cut down if too much is cut.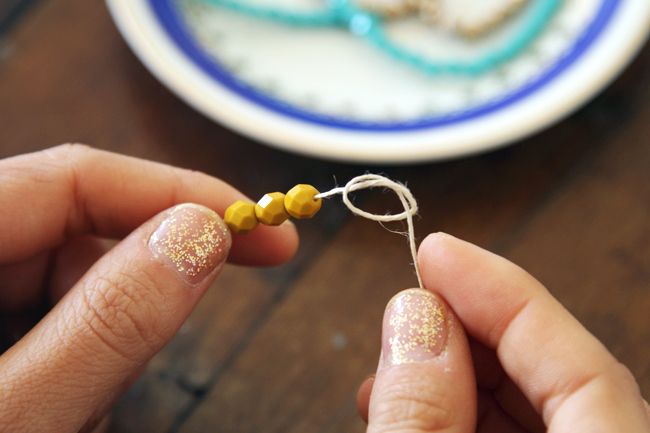 String your beads in the center and tie a knot at each end of the beads.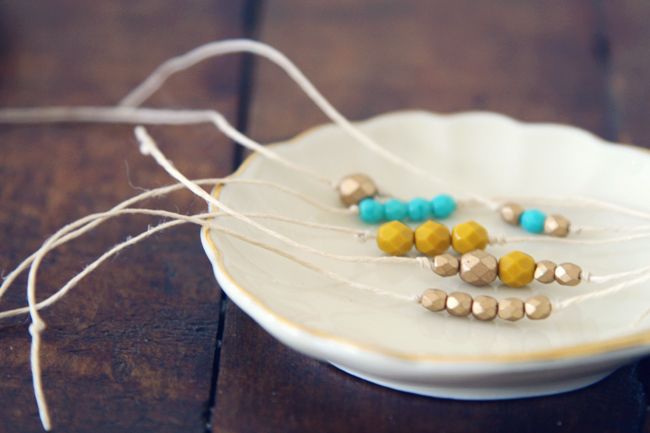 Switch up colors or whatever!



Next, stamp your bag with whatever you'd like it to say. I stamped "wish".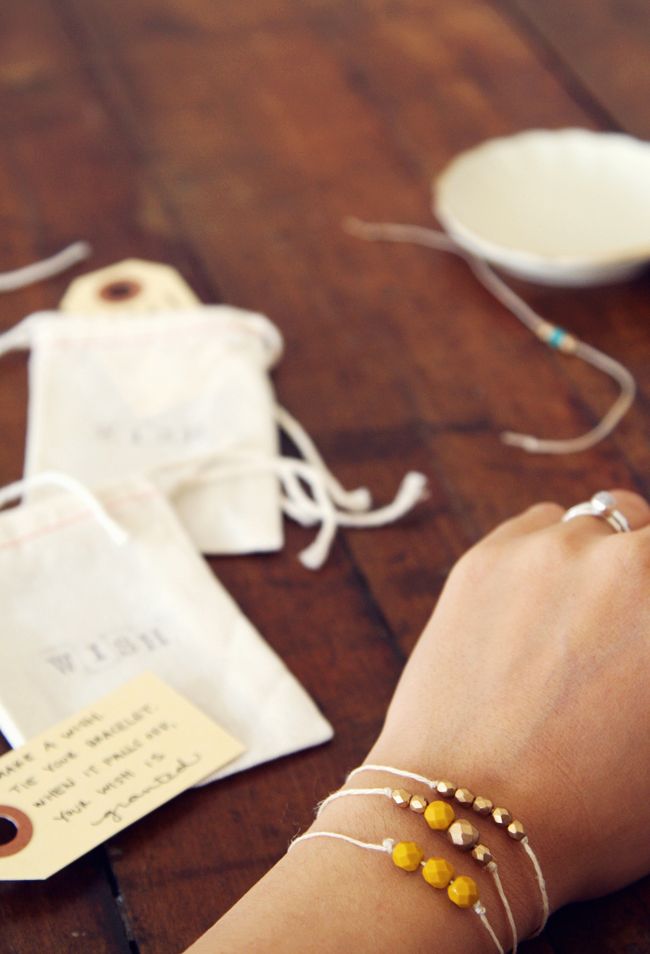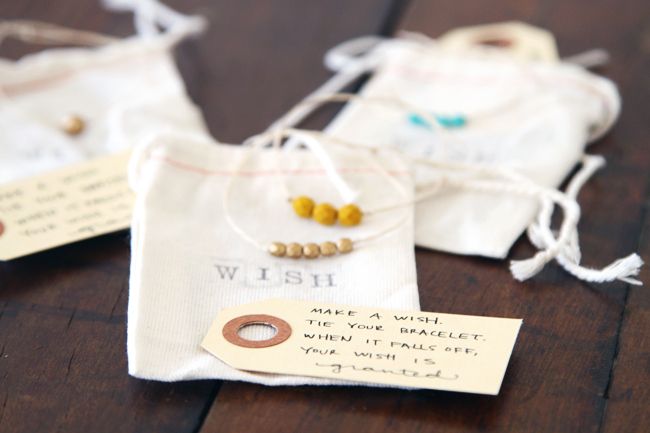 Take a gift tag and write a little note explaining the bracelet. I wrote
"Make a wish. Tie on your bracelet. When it falls off, your wish is granted" All done! :)