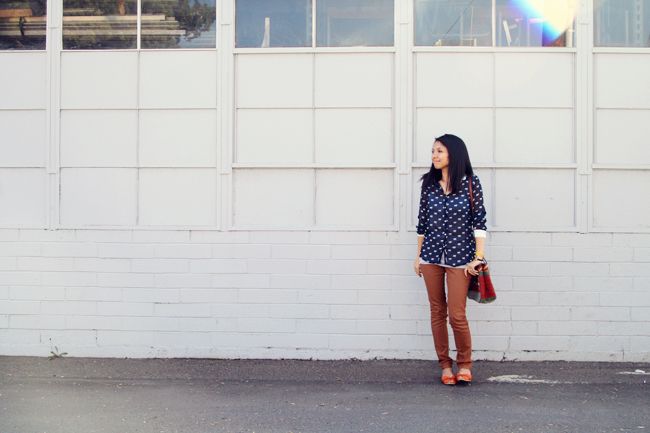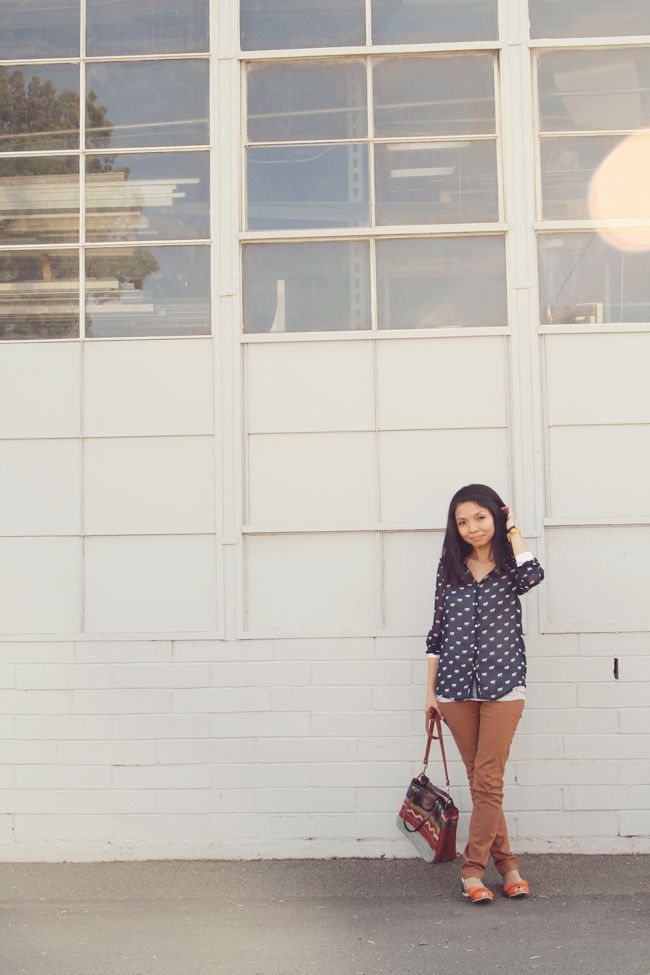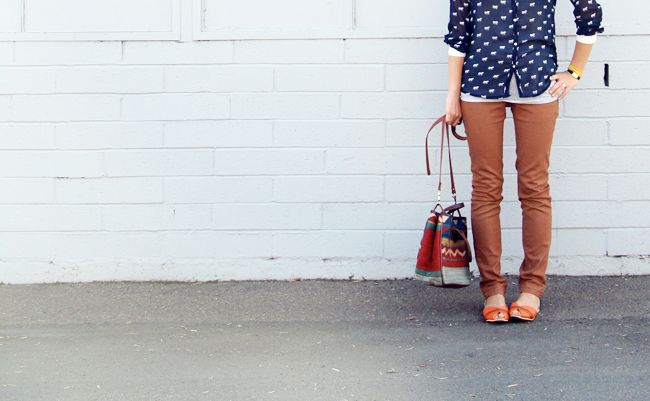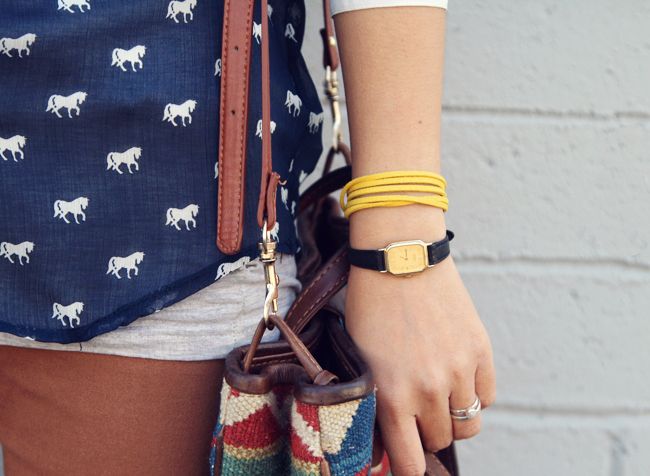 My hair is getting really long. I think it's time for a haircut. The weather in Orange County has been kind of random. Really cold and then really warm, it can't decide. I wish we got a little more rain because it seems like it hardly rains here, heh. I've been wearing pants, blouses, sweaters, and scarves a lot lately. I do love the rain but if it's gonna be cold but not rain, I'd rather just have it be warm.... I kind of can't wait to be back in skirts and dresses ;)
Horse Blouse: Ebay. Similar one here.
Watch & Purse: Vintage
Bracelet: Handmade, got at Renegade Austin last year!
Pants & Shoes: Crossroads Trading Co