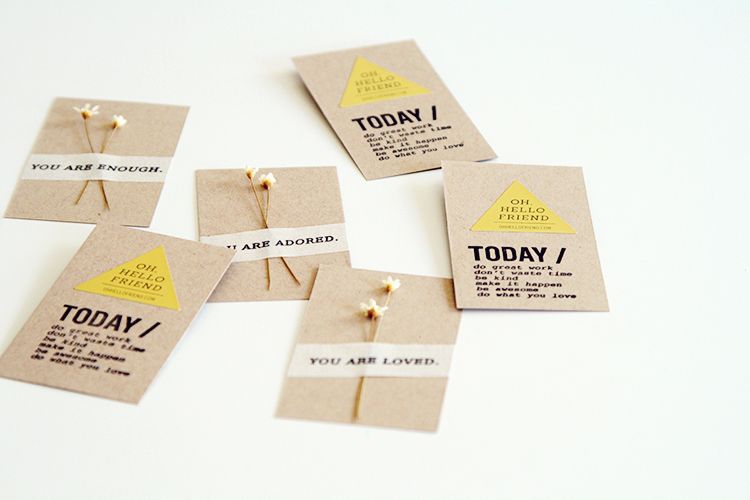 I wanted to come up with some fun cards for the stationery show last week - these were quick & simple, but I snapped a few shots to share them with you!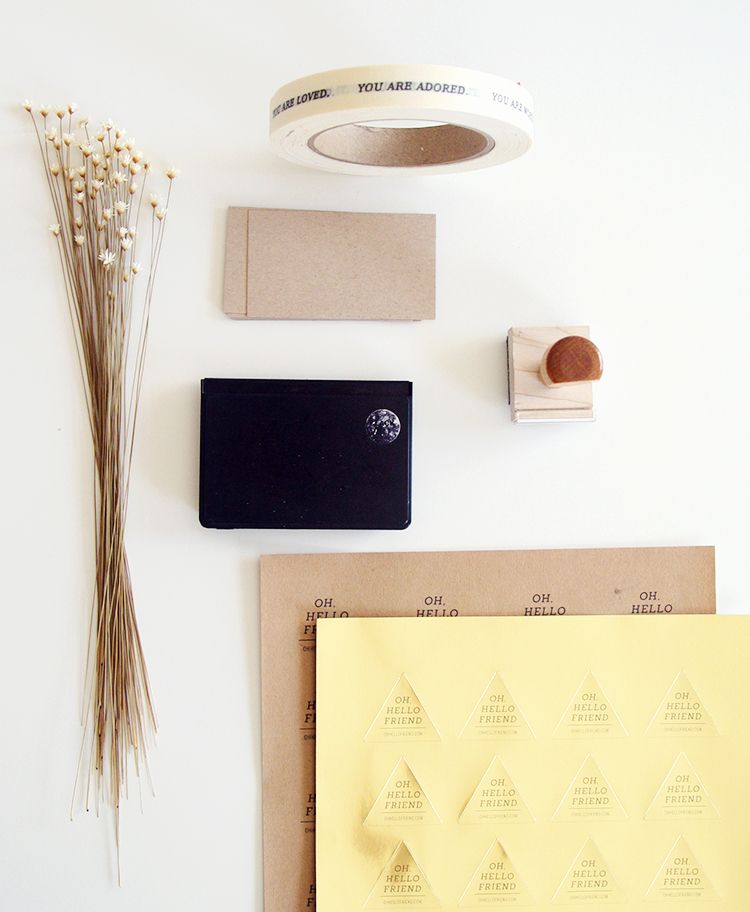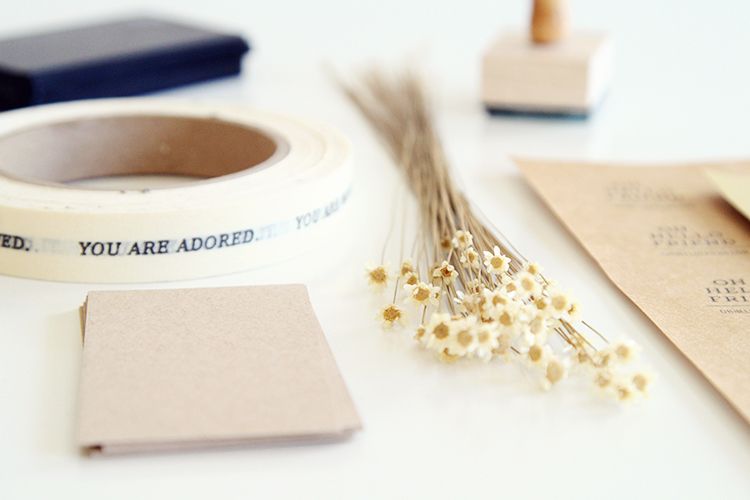 I used a couple different kinds of ink jet labels - brown kraft round & gold triangles.
On one side, I placed the gold label and stamped with our today stamp.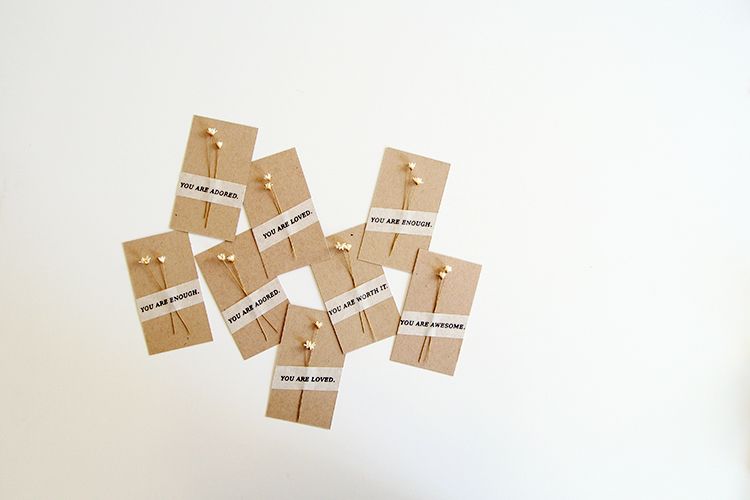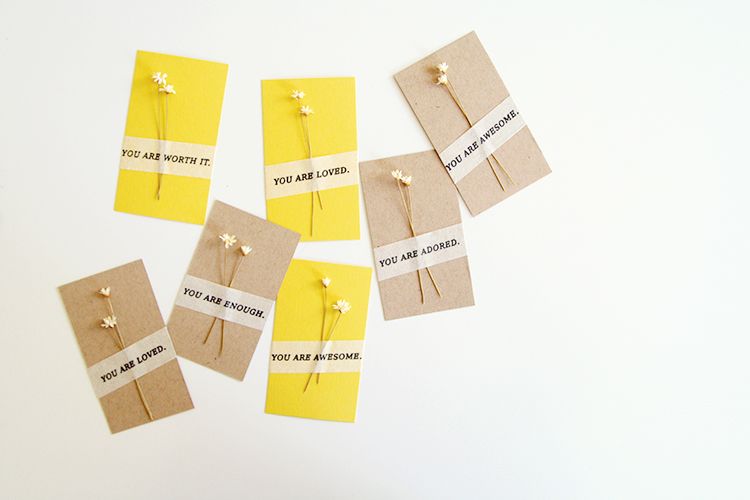 On the other side, I cut a couple of the dried flowers and taped it with our message tape.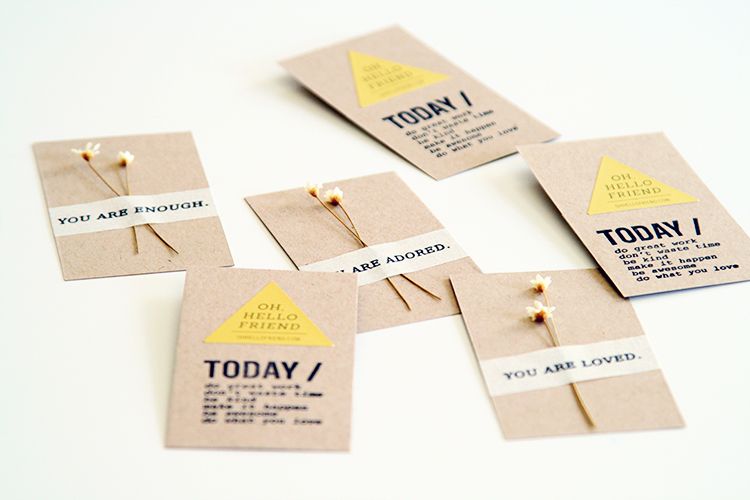 All done! Super simple & easy. The only thing about this type of card is that it's more novelty, it doesn't provide a ton of info. Actually, I only put my .com address. No email address, no other information... Email probably would have been good to add.