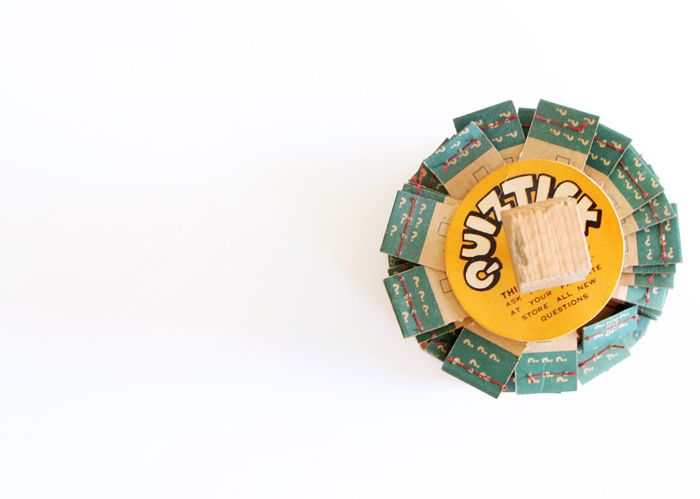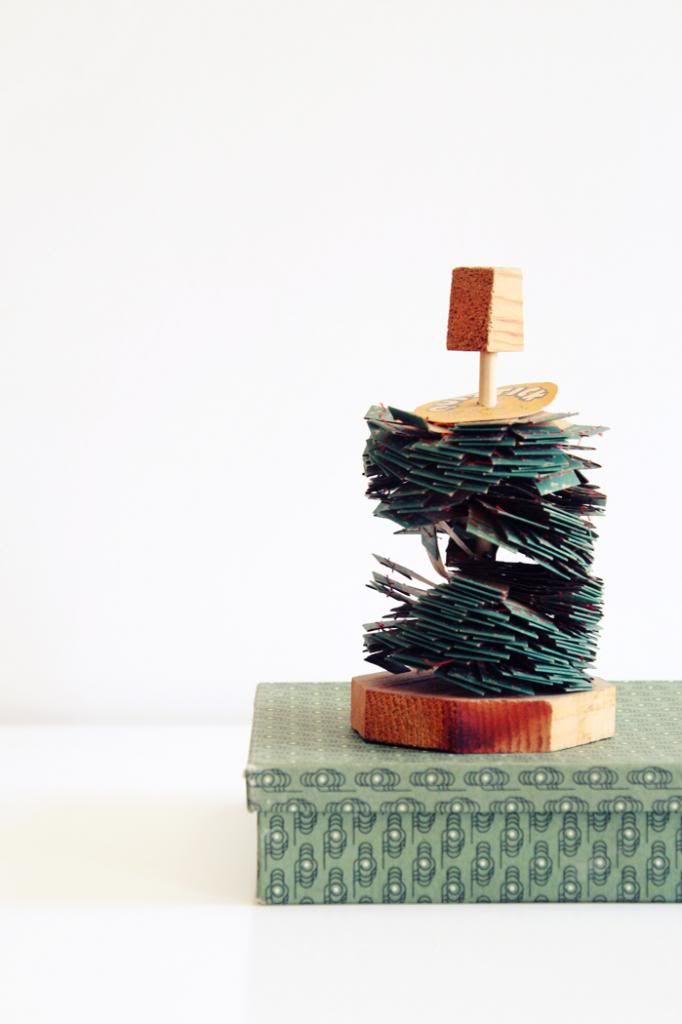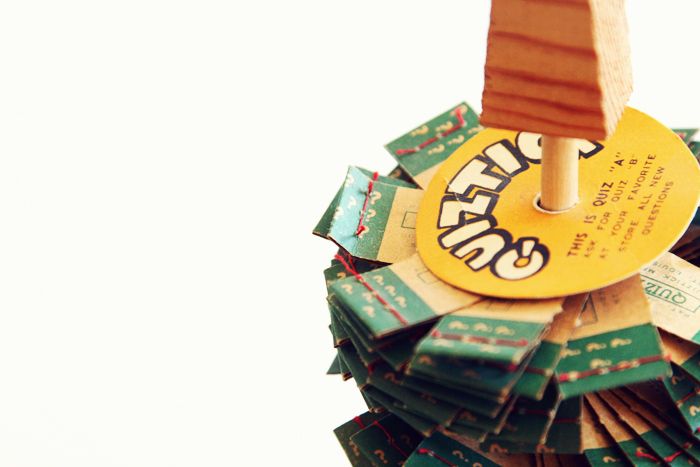 From time to time I come across really neat vintage treasures and thought I'd take some photos and start a weekly post to share them with you! Today's treasured item is a quiz stick. I found this at a garage sale... it may be just me but I think this is the coolest! It has all these little papers with questions on it and you just tear one off the stick.
Then you remove the thread and unfold the paper and it reveals the answer:
Amazing! haha. maybe I am easily impressed. but I just think things like this are so fun. and quality! I mean, someone must have hand folded and sewn these little pieces of paper. unless a machine did it.. not sure. Wasn't able to find much out about the company. Does anyone have one of these? Well, hope you find this as fun as I do ;) Will be back soon with another treasured post!